Nolimit City is revolutionizing the online gaming world with its plethora of innovative features in slot games. These features range from offering multiple ways to win to providing exciting thematic elements that keep players engaged. Below, we explore these features in alphabetical order, detailing what each brings to the gaming experience.+
Barbarian Respin
When 3 or more of the same Barbarian symbol lands on the reels, Barbarian Respin may be triggered. The barbarians will nudge to fully visible, lock in place, and grant a respin, with Wilds also locking in for the feature. You can find this feature on: Barbarian Fury.
Drive By
Enhance symbol multipliers by driving from right to left or vice versa. Cars also leave a Wild where they started and stopped. You can find this feature on: Road Rage.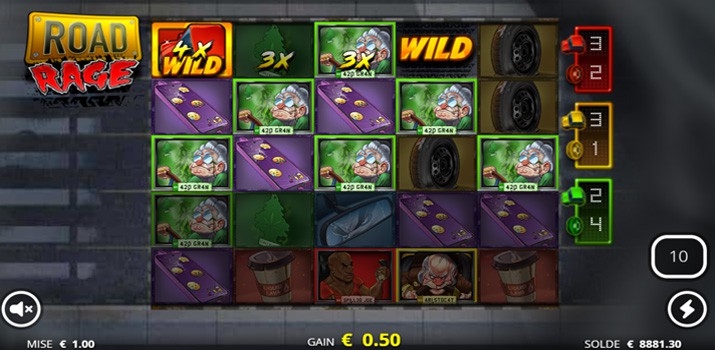 Deputy & Marshal Raid
Triggered by badges, this feature can turn low and premium symbols into a randomly chosen symbol. Landing both badges also increases the reel area and transforms the badges to Wilds. You can find this feature on: El Paso Gunfight xNudge.
Infectious xWays
Activated with wild and xWays symbols on the reels, this feature causes the revealed xWays symbol to infect all matching symbols, expanding them to the same size. You can find this feature on: Infectious xWays, Karen Maneater.
Lucky Locks
Lock up to 4 specific reels and spin with an adjusted bet. Scenarios with no winning chance cannot be locked. You can find this feature on: Book of Shadows.
Loaded Wild
High-paying symbols that cover the entire reel will convert into a Loaded Wild, offering more winning potential. You can find this feature on: Walk of Shame.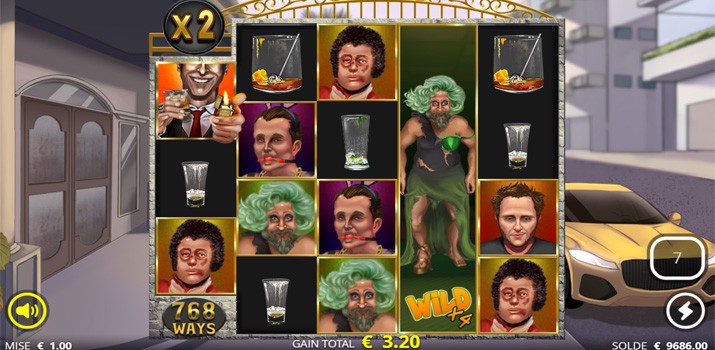 Mexican Standoff
Triggered by bonus symbols on specific reels, Mexican Standoff awards respins, sticky Wilds, and multipliers. Bounty Hunter Wilds can also play a part. You can find this feature on: Bounty Hunter.
Shoot Out
By landing Sheriff Badge symbols, the Shoot Out feature can be awarded, with all low win symbols on center reels acting as Wild Symbols. You can find this feature on: Deadwood.
Tarot Multipliers
These symbols hold ways multipliers and activate when reel 6 is open. The collected multiplier sticks throughout certain bonus modes and can range from x5 to x99. You can find this feature on: True Kult.
Wilds & Sliced Wilds
Wilds occupy specific reels and can be sliced into multiple Wilds, offering greater chances for wins. You can find this feature on: Bushido Ways xNudge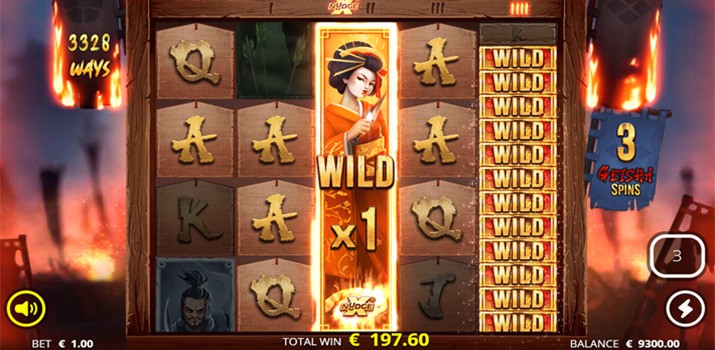 Transform 'em
This feature will transform all of the character symbols into the same one, unifying the game's visuals. You can find this feature on: True Grit Redemption..
xBet
By paying extra, players can increase the probability of triggering different features. You can find this feature on: Pearl Harbor, Rock Bottom, Little Bighorn.
xBomb
xBomb Wilds can substitute for symbols, explode to remove adjacent symbols, and increase win multipliers for subsequent collapses. You can find this feature on: Fire in the Hole xBomb, The Cage, Dead Canary, The Border, Misery Mining, Evil Goblins XBomb.
xNudge
Always fully visible on the reel, the xNudge Wild nudges to increase the win multiplier by 1 for each step. Multipliers add up for a total Wild Multiplier. You can find this feature on: Disturbed, Benji Killed in Vegas, Tombstone RIP, East Coast vs West Coast, Tombstone.
xSplit
This feature can split one symbol on each reel into two wilds, doubling the symbols. You can find this feature on: Mental, Serial, Blood & Shadow, Remember Gulag.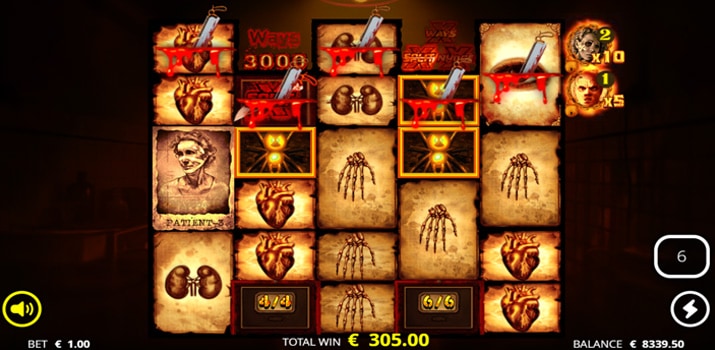 xWays
xWays symbols reveal and expand the same kind of symbols on the reel(s). If multiple xWays symbols are present, they all reveal the same symbol. You can find this feature on: Whacked!, The Rave, Folsom Prison, Punk Toilet, LegionX, Das xBoot, xWays Hoarder xSplit, San Quentin.
xZONE™ SAUCE
This feature applies a +1 multiplier value to adjacent paying symbols and Wilds in multiple directions. You can find this feature on: Gluttony.
Conclusion
Nolimit City continues to lead the way in developing innovative features that make online slot gaming more exciting and rewarding. With each feature, they offer a unique twist, enhancing the gaming experience and providing players with endless entertainment. Features like splitting symbols with xSplit or utilizing the Drive By function to increase multipliers showcase the provider's commitment to pushing the boundaries of creativity and engagement within the world of online slots.
For those seeking the most adventurous and satisfying gaming experience, Nolimit City's slots are a must-explore. The diverse array of features ensures that every spin offers something new, keeping players engaged and intrigued. Whether you're a seasoned gamer or new to online slots, Nolimit City's inventive and thrilling features promise to elevate your gameplay to new heights, making every session a memorable adventure.