Online Casinos Store
Win cash rewards up to 200€
Welcome to our online casino store which allows the free weekly tournaments participants to transform their points into rewards at our partner casinos. How to get points? Just need to log in on Bonus Tiime, if you don't have an account you can create one! Then you need to participate to our free tournaments to try to win points.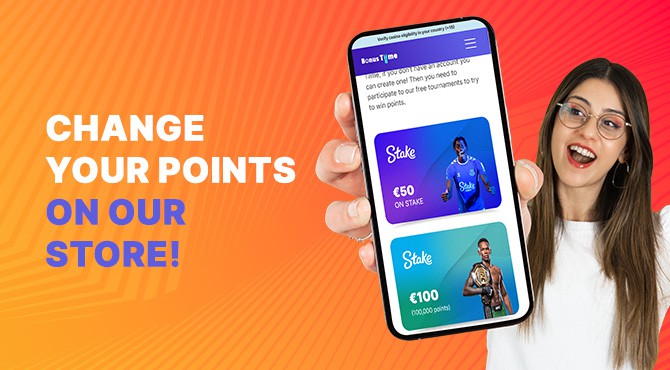 Your loyalty is rewarded!
Treat yourself by using your points for gifts!