Entering the exciting world of online casinos can be a thrilling and rewarding experience. However, the multitude of terms and jargon used can often feel like a different language, particularly for new players. This comprehensive guide aims to shed light on the most common phrases, words, and concepts you're likely to encounter in your online gambling journey.
Whether you're an occasional player or an ambitious high roller, understanding these terms can significantly enhance your gaming experience and potentially improve your winning strategies. From basic terms like "Active Payline" and "Auto Play" to more complex concepts like "Megaways" and "Progressive Jackpot," we'll break everything down into simple, easy-to-understand definitions.
A to Z Online Casino Glossary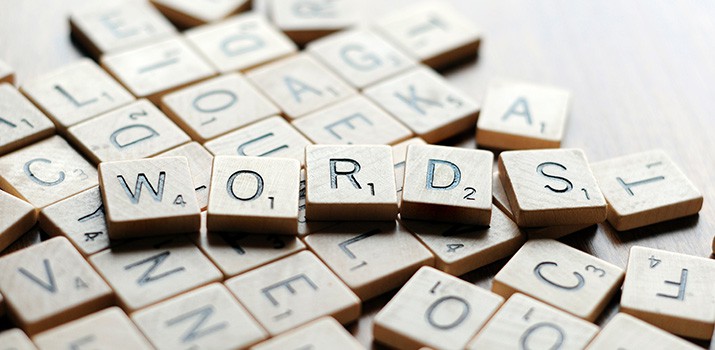 • Active Payline
A payline that's currently in play, which can yield a payout when a winning combination is hit. On multi-payline slots, players can usually choose the number of paylines they want active for each spin.
• Auto Play
This feature allows the reels to spin automatically for a set number of times, eliminating the need for constant manual input.
• All-the-Ways Connection
A type of payline in slot games where winning combinations can be formed in any direction, not just from left to right.
• All in
This term is generally used in poker games, where a player bets all of their remaining chips.
• Blackjack Chart
A tool that shows the optimal decisions to make in any situation in the game of blackjack, based on the player's hand and the dealer's up-card.
• Bankroll
The total amount of money that a player has set aside for gambling.
• Bait
This term refers to a strategy where an enticing offer or benefit is used to lure in players.
• Bet Max
A betting option that automatically places the maximum number of bets possible based on the coin denomination and the number of active paylines.
• Bet Per Line
The amount wagered on each active payline, which when multiplied by the number of active paylines equals the total stake per spin.
• Bonus Feature
Special features in slot games that can be activated randomly or when specific symbol combinations appear. These can offer bonus payouts, free spins, or other rewards.
• Bonus Hunt
A strategy where players specifically target games with lucrative bonus features and aim to activate them for substantial payouts.
• Bounty
A special prize or reward offered in a tournament or game, typically for eliminating a certain player or achieving a specific objective or a special bonus in a slot machine which is extremely hard to get.
• Classic Slot
A conventional slot game, typically featuring three reels and a single payline.
• Coin Size
This refers to the value assigned to each coin bet in a slot game.
• Connection
This refers to how winning combinations can be formed in a slot game. It can relate to lines, ways, clusters, or other special features.
• Crypto Deposit
A deposit made using cryptocurrency, such as Bitcoin or Ethereum.
• Dead Bonus
Expression that mean a bonus that did not pay as expected.
• Fixed Jackpot
A jackpot that always pays out a pre-determined amount of coins when won.
• Free Spins
Spins that do not cost anything to play, with any winnings going directly to the player. These can be awarded as part of a bonus feature, through a specific combination of symbols, or as a promotional offer from a casino.
• Free Spins Bonus
A type of bonus where players are awarded a certain number of free spins on a slot game.
• Free Tournament
A tournament that does not require an entry fee to participate.
• Full line Connection
A Full line connection refer to a scenario where identical symbols cover an entire active payline from one end of the reel to the other. This usually results in a substantial payout, as the player has achieved the maximum possible combination of that symbol on a single payline.
• Game Shows
Casino games based on popular television game shows.
• Giveaways
Promotional events where prizes are given away, often to promote a new game or reward loyal players.
• High Roller Bonus
Special bonuses offered to players who make large deposits or place high stakes.
• Hit
A colloquial term for a successful spin that results in a win.
• House Edge
The statistical advantage that the casino holds over players in any given game.
• Kick.com
A streaming platform launched in december 2022 by Stake founders to allow online casino stream.
• Loose Slot
A term used to describe a slot game that tends to pay out frequently or offers a high return to player (RTP).
• Low Wager Bonus
A bonus that comes with low wagering requirements, making it easier for players to convert the bonus money into real, withdrawable cash.
• Live Casino
A section of an online casino where players can participate in games that are streamed live from a real, physical casino, and are hosted by real dealers.
• Match Deposit Bonus
A type of bonus where the casino matches a player's deposit by a certain percentage, giving the player more money to play with.
• Max Win
The maximum amount that a player can win from a single spin or game.
• Mechanical Slots
Slots that have physical reels and more than one payline.
• Megaways
A slot mechanic that provides players with hundreds or thousands of ways to win by randomly changing the number of symbols on each reel on every spin.
• Multiplier
A feature that multiplies the payout of a winning combination by a certain amount. Multipliers can appear as symbols, or be awarded during bonus features or free spins.
• Monthly Bonus
A bonus that is offered to players on a monthly basis, usually in the form of a reload bonus or free spins.
• No Deposit Bonus
A bonus offered by casinos that does not require a player to deposit their own money. It's often given as a sign-up incentive.
• No Wagering Bonus
A type of bonus where players do not have to fulfill any wagering requirements to withdraw their winnings.
• Nudge
A feature in some slot games that allows one or more reels to move slightly to help form a winning combination.
• One-Armed Bandit
A nickname for traditional mechanical slot machines, due to the lever on one side of the machine that players pull to spin the reels.
• Pay-line
A line across the reels where specific combinations of symbols must land to yield a payout. These can range from one to hundreds of lines, depending on the game.
• Payout Percentage
The percentage of wagered money that a slot game will return to players over the long run.
• Pay Table
A chart that outlines all possible winning combinations in a slot game and their respective payouts.
• Progressive Jackpot
A jackpot that gradually grows as more players bet on the game, often across multiple casinos.
• Provider
The company or entity that creates and supplies casino games.
• Rakeback
A type of reward where poker players receive a portion of the 'rake' (the small percentage of each pot taken by the poker room) back.
• Random Number Generator
Often abbreviated as RNG, this is a program used in casino games to ensure random outcomes.
• Reels
The spinning sections of a slot game, either physical or virtual, where symbols appear.
• Retrigger
A feature in slots where a bonus round or free spins can be activated again during the bonus itself.
• RTP
Stands for Return To Player, a metric expressed as a percentage that indicates the long-term average return of all wagered money a player can expect to win back from a specific game.
• Scatter
Special symbols that do not need to appear in a line to trigger a win. They typically activate bonus features or free spins when a certain number appear anywhere on the reels.
• Spin
The act of playing a single round on a slot machine.
• Stacked Wilds
Wild symbols that appear one on top of another on the same reel in a slot game.
• Store
A feature in some online casinos where players can spend loyalty points or other earned currencies on various items or bonuses.
• Symbol
The icons or images on a slot game that form winning combinations.
• Table Games
Casino games that are traditionally played on a table, like blackjack, roulette, or poker.
• Tight Slot
A slot game that has a lower payout percentage or does not pay out frequently.
• Tips
Advice offered to help improve a player's strategy or increase their chances of winning.
• Volatility
A metric that represents the level of risk in a casino game. High volatility games offer larger but less frequent payouts, while low volatility games offer smaller but more frequent payouts.
• Video Slots
Slot games that use graphics and animations instead of physical reels.
• VIP program
A loyalty program offered by casinos that rewards players for their frequent play with perks such as exclusive bonuses, free spins, cashback, and more.
• Weekly boost
A type of bonus or offer that is refreshed weekly, often including deposit bonuses, free spins, or other promotions.
• Wager
The act of betting money on a casino game.
• Wild Symbol
A special symbol in slot games that can replace any other symbols (except usually scatters) to form winning combinations.
• Winning Combination
A specific arrangement of symbols on a slot game that results in a payout.
Bonus Tiime Conclusion
In the diverse and fast-paced world of online casinos, understanding the specific language used can be a game-changer. It allows you to make informed decisions, choose games that suit your preferences, and fully comprehend the rules and bonus structures of your chosen platform. With the comprehensive online casino vocabulary we've laid out in this guide, you're now equipped with the knowledge to navigate any online gambling site confidently.
Whether you're spinning the reels of the latest video slots or strategizing in a live poker game, you're well-prepared to make the most of your online casino experience. Remember, the key to any form of gambling is to enjoy responsibly and understand the game you're playing. Happy gaming!