In an era where digital platforms are becoming increasingly accountable for the content they host, Twitch, a popular live streaming platform, has taken a firm stance in its latest policy move. As most of the gambling contents are now live on Kick, the platform is intensifying its crackdown on online casino and CS:GO skin gambling sponsorships, further reinforcing its commitment to create a safer online environment. This move is in line with the platform's aim to protect its community from potentially harmful or exploitative content, and marks a significant shift in the landscape of sponsorships and promotions on Twitch. This article delves into the details of this policy change, examining its implications for viewers, streamers, and the broader Twitch community.
Twitch Amplifies Anti-Gambling Policies with Inclusion of Additional Blacklisted Sites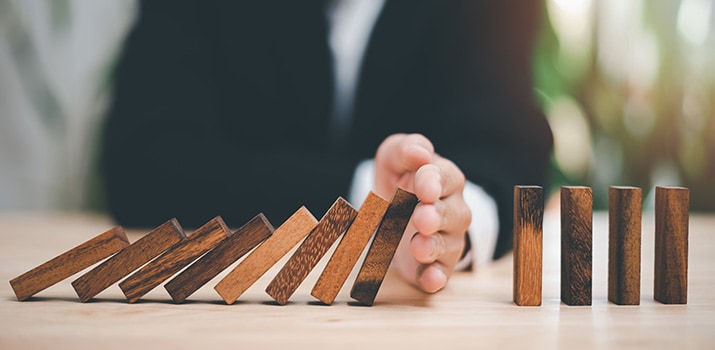 In a bid to further solidify its commitment to ensuring a safer streaming environment, Twitch is taking notable strides in enhancing its anti-gambling policies. The live streaming giant is broadening its blacklist with the inclusion of additional prohibited sites, reflecting a substantial step in the fight against exploitative content. This article delves into the specifics of these recent policy modifications, exploring their implications for the Twitch community at large.
Twitch Continues Upholding Gambling Broadcast Ban, Adds Crypto Casinos to Blacklis
Twitch is consolidating its opposition to gambling-related content, widening its blacklist through a policy update. For approximately a year, gambling broadcasts have been prohibited on Twitch, with no suggestion of a reversal of this stance on the horizon. The exhibition of games like roulette and slots sparked notable controversy on the Amazon-owned platform in 2022, leading notable personalities such as Pokimane to advocate for their ban.
Responding to the outcry, Twitch initiated a ban on gambling sites displaying dice or slots games not licensed in the US or failing to provide adequate consumer protection. On August 2, 2023, the platform updated the status of its policy implementation and announced the addition of more sites to its blacklist.
Twitch revealed in a Twitter post that crypto casinos Blaze, the casino where the footbal superstar Neymar lost €1 Million in one hour in March 2023, and Gamdom have now been added to its prohibited list.
Our aim, aligned with our position last fall, is to ensure the safety of our community, fight exploitative practices, and enhance security on Twitch," the platform asserted.
Decreased Gambling Viewership Indicates Success of Twitch's Policy, While Rivals Capitalize
In addition, Twitch affirmed that viewership for gambling content has seen a dramatic reduction, falling by a substantial 75% since the implementation of the ban last year. However, sports betting and sites dedicated to games such as poker remain allowed.
This indicates the immediate impact of our policy change, providing our community with increased protection against scams and related harm," Twitch further elaborated.
As Twitch continues to uphold its anti-gambling stance, competitor streaming service Kick is capitalizing on the opportunity to allow its streamers freedom to partake in gambling activities without repercussion. Kick emerged following the gambling ban and has swiftly enticed some of Twitch's top performers, signing renowned streamers like Felix 'xQc' Lengyel to lucrative contracts.
Twitch Strengthens Anti-Gambling Measures: CS:GO Skins Gambling Sponsorships Explicitly Prohibited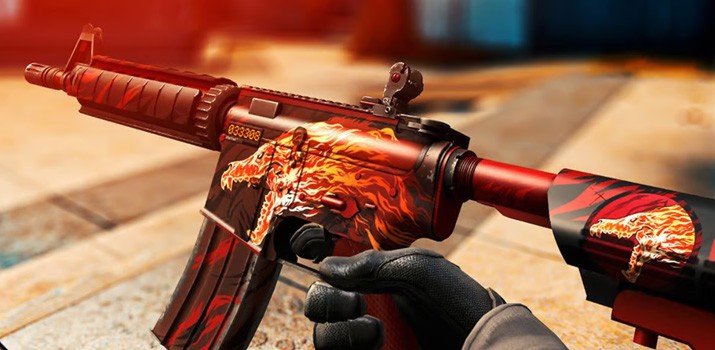 In a decisive move towards creating a safer digital community, streaming giant Twitch has amplified its anti-gambling policies. The platform now explicitly prohibits CS:GO skins gambling sponsorships, a significant action which has far-reaching implications for streamers, viewers, and sponsors alike. This article delves into the details of these policy changes, exploring the broader context and potential impact of Twitch's intensified stance against gambling.
Revised Community Guidelines: Twitch Prohibits Promotion and Sponsorship of Skins Gambling
Streaming giant Twitch has recently revised its Community Guidelines to categorically forbid the promotion and sponsorship of skins gambling sites, particularly those associated with CS:GO. This initiative further establishes Twitch's ongoing commitment to curb gambling content, focusing primarily on unregulated sites. The updated guidelines, as highlighted in an FAQ section, now state that "promotion or sponsorship of skins gambling is prohibited under our policy."
However, the platform has not yet publicly commented on the modifications to its community guidelines. This leaves a degree of uncertainty regarding the strictness of enforcement of these new rules. As of now, despite the policy amendment taking effect recently, Twitch streamers can still be found promotion skin gambling sites.
Notably, this alteration does not seem to affect CS:GO skin trading sites without gambling features.
The Impact of New Guidelines on Partnerships and Commercial Prospects
The spotlight has been on CS:GO skin gambling several times in 2023, most notably with G2 Esports' partnership with CSGORoll in May 2023. Given Twitch's amended guidelines, the future of this partnership—especially considering CSGORoll's logo is emblazoned on G2's CS:GO team jerseys—is uncertain. Furthermore, CSGORoll was banned in Australia following an ACMA investigation in May.
The restriction on skin gambling sponsorship and promotion could have significant commercial implications for streamers. A recent video by content creator HOUNGOUNGAGNE revealed that 226 of the top 300 CS:GO streamers on Twitch, as measured by watch time this year, hold a CS:GO skin gambling sponsorship.
Twitch's new policy further reinforces its crackdown on unregulated gambling content, a process initiated last year amid criticism that it was not doing enough to prevent illegal gambling. The platform updated its policy to prohibit streaming slots, roulette, or dice games not licensed in the US or other jurisdictions with strong gambling regulations.
This move aligns with Valve's measures to control the CS:GO skin betting market. In May 2023, Valve updated its code of conduct to classify gambling as a bannable offense on Steam, which could significantly impact third-party CS:GO skin gambling websites utilizing Steam's API.
Bonus Tiime Conclusion
In conclusion, Twitch's strengthened anti-gambling measures highlight the platform's ongoing commitment to safeguard its community from potential harms linked to unregulated gambling. Despite the economic implications for some streamers, the move is an essential step toward a safer streaming environment. The modification to Twitch's guidelines aligns with similar measures taken by Valve, indicating an industry-wide shift toward responsible gaming and streaming. As these changes ripple through the streaming and gaming communities, it will be crucial to monitor how these platforms, streamers, and viewers adapt to this new landscape. Ultimately, these measures underscore the need for transparency, responsible conduct, and player protection in the rapidly evolving world of online gaming and streaming.