Embark on a mesmerizing journey through the sands of time as we explore the enchanting world of ancient Egypt with our curated list of the Top 10 Egyptian Slots. Famed for its mystical pyramids, legendary pharaohs, and intriguing hieroglyphics, ancient Egypt has inspired countless online slot games. Whether you're captivated by the allure of hidden treasures or enticed by the mythology of gods and goddesses, Egyptian-themed slots offer an enthralling escape.
In this guide, we have hand-picked the crème de la crème of Egyptian slots, which you can play for free or stake real money. Perfect for both casual players seeking entertainment and seasoned gamers hunting for big wins, this list encompasses a diverse array of games with various features and styles. So, get ready to unlock secrets, unearth ancient relics, and maybe even strike a pharaoh's fortune as we venture into the captivating realm of Egyptian slots.
Top 10 – Book of Sun (3 Oaks Gaming)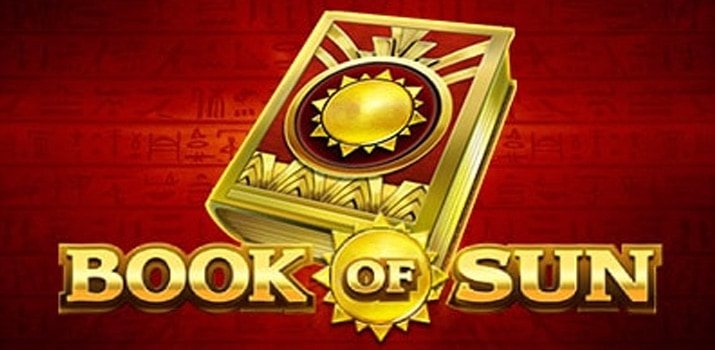 Book of Sun by 3 Oaks Gaming is a sun-drenched Egyptian-themed slot that features 5 reels. This game showcases crisp graphics, and the symbols on the reels include various ancient Egyptian deities and artifacts. Free spins and expanding symbols are some of the features that keep players engaged.
In the competitive market of online casinos, Book of Sun has managed to create its own identity. Its vibrant visuals and classic Egyptian theme have made it a popular choice among players. For 3 Oaks Gaming, this slot has been significant in establishing their presence in the online casino world, and in demonstrating their ability to produce captivating games.
Top 9 – Cleocatra (Pragmatic Play)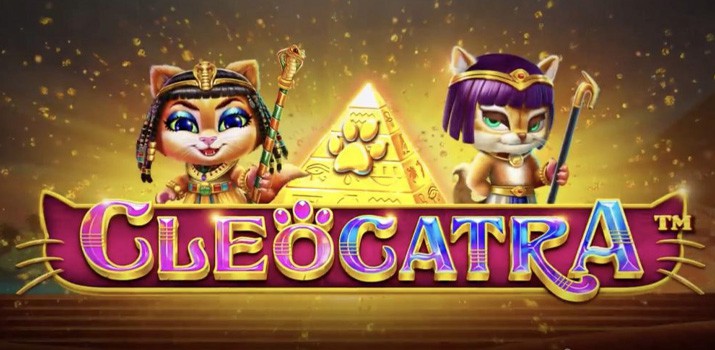 Cleocatra is a delightful and charming online slot game from Pragmatic Play, where the world of ancient Egypt is depicted with a whimsical twist, as cats are the stars of this Egyptian realm. This 5-reel slot plays out on a 5×4 grid and offers 40 paylines for players to take advantage of.
The gameplay of Cleocatra is set against the visually enchanting backdrop of the ancient Egyptian desert. Players aim to create winning combinations from left to right across the 5×4 grid. The lower-paying symbols in the game are represented by classic card icons (10 through Ace), while the higher-paying symbols feature an assortment of regal felines and ancient Egyptian symbols. The wild symbols can appear on reels 2 to 5 and can substitute for all symbols except the paw print scatters, which are key to triggering the coveted free spins round. Whether you're a cat enthusiast, an ancient Egypt aficionado, or just a slot lover looking for a fun twist on a classic theme, Cleocatra promises an entertaining and potentially rewarding experience.
Top 8 – Book of Golden Sands (Pragmatic Play)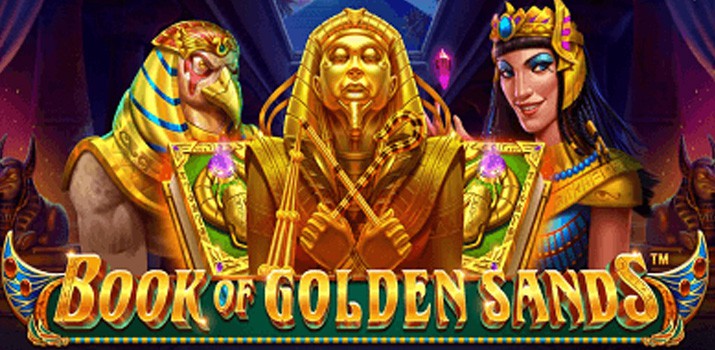 Book of Golden Sands by Pragmatic Play takes you to the exotic lands of Arabia. The slot offers 5 reels and 10 paylines, and it is embellished with ornate graphics and enchanting music. The game incorporates scatters, wilds, and a free spins feature which can lead to high payouts.
Book of Golden Sands has contributed to the online casino industry by raising the bar for thematic designs and engaging features. Pragmatic Play's ability to create a cohesive and immersive environment within a slot game has been appreciated by players and operators alike. This game's success has led to a more competitive atmosphere among providers to deliver high-quality thematic slots.
Top 7 – Might of Ra (Pragmatic Play)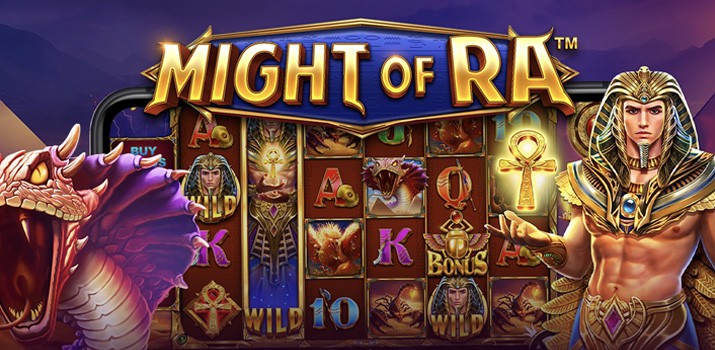 Might of Ra by Pragmatic Play is another ancient Egypt-themed slot. This slot comes with 5 reels, and its unique features include free spins with special expanding symbols, and the potential for huge payouts. The graphics are polished and the soundtrack gives the game a mystical atmosphere.
In the world of online casinos, Might of Ra adds to Pragmatic Play's line-up of Egyptian-themed games. It has appealed to players who enjoy this classic theme, but are looking for fresh mechanics and features. Might of Ra has helped maintain the popularity of Egyptian-themed slots, encouraging game developers to innovate within this genre.
Top 6 – Hand of Anubis (Hacksaw Gaming)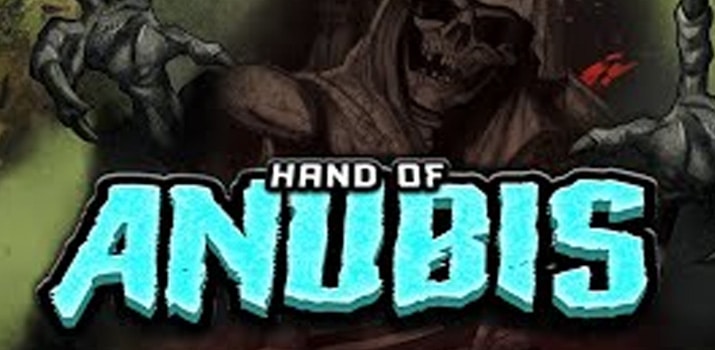 Hand of Anubis by Hacksaw Gaming is a 5-reel slot that immerses players in ancient Egyptian mythology, with a focus on Anubis, the god of mummification and the afterlife. The game features exciting bonuses like free spins and stacked wilds.
This slot has been pivotal in diversifying the selection of ancient Egyptian-themed games. Hand of Anubis has demonstrated how focusing on specific characters or myths within a popular theme can create a unique gaming experience. Hacksaw Gaming's success with this title has encouraged other developers to explore narrower facets of popular themes.
Top 5 – John Hunter and the Book of Tut (Pragmatic Play)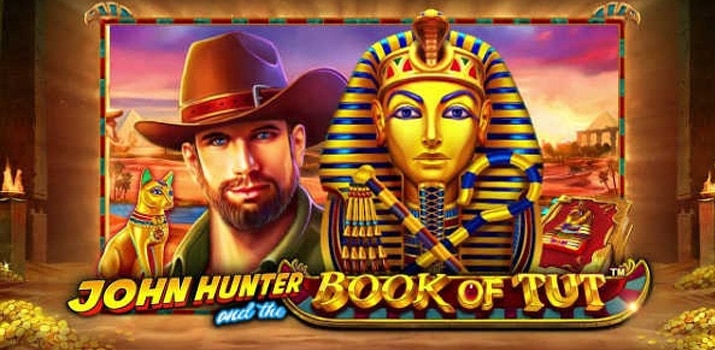 John Hunter and the Book of Tut by Pragmatic Play is a vibrant, 5-reel slot that revolves around the theme of King Tutankhamun and ancient Egypt. It comes with high-quality graphics, and features like free spins and expanding symbols that make for thrilling gameplay.
This slot has been influential in maintaining the popularity of the ancient Egyptian theme in the online casino world. Book of Tut showcases Pragmatic Play's dedication to creating visually appealing games with engaging features. The game has garnered a following among players and has encouraged more experimentation within the ancient Egyptian genre of slots.
Top 4 – Mystery Museum (Push Gaming)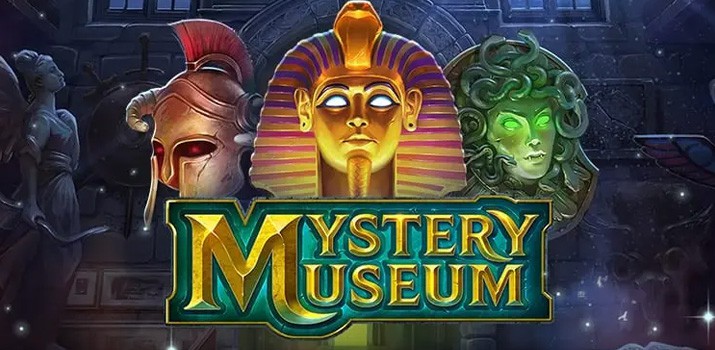 Mystery Museum by Push Gaming is a 5-reel slot that takes players into a mysterious museum filled with ancient artifacts and hidden treasures. The game boasts high-definition graphics, an eerie soundtrack, and unique features such as Power Gamble and Free Spins with Sticky Stacks.
Mystery Museum has made an impact in the online casino industry by offering an innovative take on the treasure-hunting theme. Push Gaming's attention to detail in terms of graphics and features has made Mystery Museum a favorite among players looking for high-quality gaming experiences. It has also set a benchmark for other providers to incorporate detailed storytelling in slot games.
Top 3 – Ankh of Anubis (Play'n Go)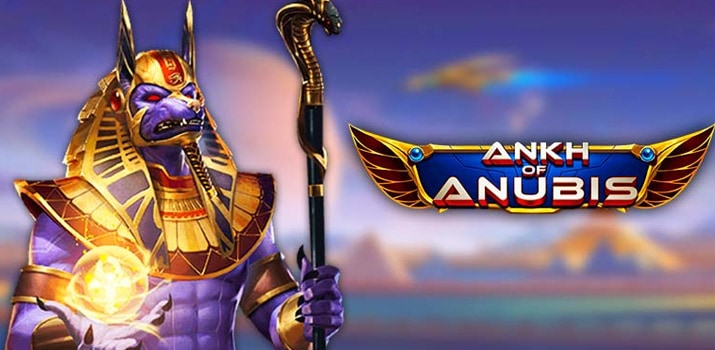 Ankh of Anubis by Play'n Go combines ancient Egyptian mythology with a futuristic twist. The slot has an unconventional reel structure and features such as Ankh symbols, wilds, and free spins. The high-quality graphics and soundtrack contribute to an immersive experience.
Ankh of Anubis has made an impact on the online casino industry by combining a classic theme with innovative elements. This fusion of ancient and futuristic aesthetics sets the game apart and showcases Play'n Go's creativity. This game's success has been a testament to the importance of innovation, even within well-established themes.
Top 2 – Ramses Book (Gamomat)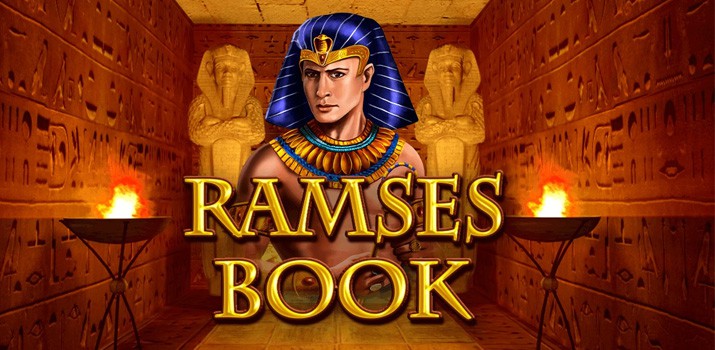 Ramses Book by Gamomat transports players to ancient Egypt, focusing on the iconic pharaoh Ramses. This 5-reel slot has eye-catching graphics and features such as free spins and expanding symbols, making it engaging and potentially lucrative.
Ramses Book has had a considerable impact in the online casino world by being one of the staples in Gamomat's portfolio. It's been particularly popular among players who have an affinity for history and ancient civilizations. The game has solidified Gamomat's reputation as a provider capable of delivering high-quality, historical-themed slots and has contributed to the continuing popularity of Egyptian-themed games.
Top 1 – Rich Wilde and the Book of Dead (Play'n Go)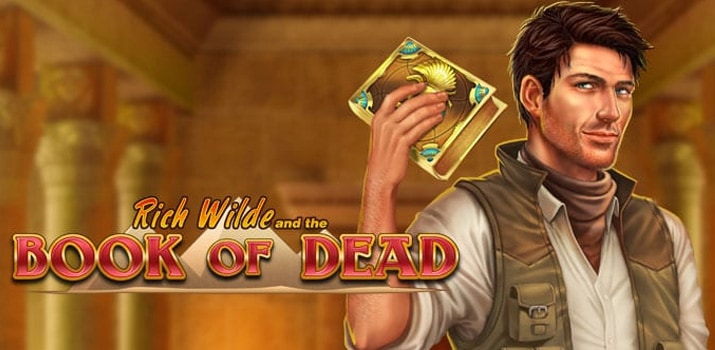 Rich Wilde and the Book of Dead by Play'n Go hit our rank #1 of Egyptian slots. A stunning slot game that takes players on an adventure through ancient Egyptian tombs. With 5 reels and 10 paylines, the slot has gained popularity for its engaging gameplay and intriguing storyline. High-quality graphics, immersive sounds, and an array of features such as Free Spins and expanding symbols add to the thrill.
The game's impact on the online casino world cannot be understated. Since its release, Rich Wilde and the Book of Dead has inspired a wave of adventure-themed slots. This game has been a flagship title for Play'n Go, solidifying their reputation as creators of high-quality and innovative slots. It's one of the most played online slots, especially among players who enjoy an adventure with a historical backdrop.
Bonus Tiime Conclusion
In conclusion, Egyptian-themed slot machines have firmly established themselves as a staple within the online casino landscape. The allure of ancient Egypt, with its mysterious pyramids, powerful pharaohs, and rich mythology, has proven to be a timeless and versatile theme that continues to captivate players. The wealth of symbols associated with Egypt, such as the Eye of Horus, Ankh, and Scarab, lend themselves perfectly to the slots format, providing a cohesive and immersive gaming experience.
Furthermore, the evolution of this genre has been remarkable. While the classic representations remain popular, there is a burgeoning trend of innovation and creativity as developers infuse the theme with fresh elements, like combining it with other genres or introducing character-driven storylines. This not only keeps the theme fresh but also broadens its appeal to a diverse player base. The sustained popularity and the endless potential for innovation make Egyptian-themed slot machines an enduring and essential part of the online casino world.