Kick's Rise in the Live Streaming Industry
In the dynamic landscape of live streaming, a new platform is gaining momentum – Kick. Offering a lucrative subscription revenue split and a promise to onboard top-tier talents, Kick is positioning itself as a serious rival to giants like Amazon's Twitch.
Kick's Growing Popularity Among High-Profile Streamers
Kick, a formidable adversary to Amazon's live streaming giant Twitch, has been gaining attention by offering an attractive 95/5 subscription revenue split to creators. This appealing proposition has led to a surge in interest from renowned personalities in the live streaming world. Rumors are swirling about Dr Disrespect's potential switch to Kick, with top-tier streamers like Adin Ross and Trainwreck already producing content for the platform. Kick is predicted to continue expanding its roster with the addition of globally acclaimed "mega superstars" in the future.
The Allure of Kick for Streamers
Kick's aggressive strategy in acquiring top talent has been successful in chipping away at Twitch's dominance. The platform's attractive revenue split model combined with its commitment to attracting big names has made it an appealing option for many creators.
xQc's Possible Transition from Twitch to Kick
In the world of live streaming, few events could be as impactful as a platform switch by one of the biggest names in the industry. Enter the swirling rumors around xQc, a global streaming superstar, and his potential move from Twitch to Kick.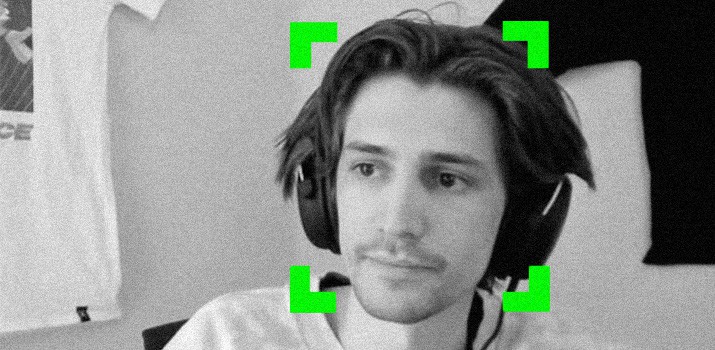 The xQc and Kick Rumor Mill
Speculation about xQc's move to Kick sparked when a conversation from his ChatGPT session was unintentionally aired live on Twitch. On May 10, the Canadian gaming influencer was seen seeking advice from the AI on how to inform his viewers about a potential contract with Kick. The AI was asked, "As the biggest Twitch streamer worldwide, I've signed with a new platform, Kick. How should I best inform my viewers about my new contract?" This intriguing question led to further queries about gambling practices on Kick, a controversial topic from xQc's Twitch history.
xQc Denies Transition Claims
Despite the compelling evidence, xQc has publicly denied these allegations, suggesting it could be a joke due to his account's shared access. He countered, "Seriously? This is clearly a joke. I didn't do this." Yet, the speculation about his possible shift to Kick continues to circulate in the streaming community.
The Impact of xQc's Potential Move to Kick
The Potential Ramifications for Twitch and Kick
Should xQc, one of the most influential figures in live streaming, switch to Kick, it would undoubtedly send shockwaves through the industry. The shift could potentially endorse Kick as a major player, threatening Twitch's dominant status in the market. However, without concrete evidence, these implications remain hypothetical.
Anticipation Builds Amidst Uncertainty
As uncertainty lingers over xQc's future on Twitch or Kick, it only fuels further anticipation. As Kick continues to hint at more high-profile additions, the question remains – will xQc take the leap and bid Twitch adieu? Only time will tell.
xQc's Thrilling Journey into Online Casino Gaming on Stake.com
The world of live streaming is as diverse as it is exciting, with personalities like xQc leading the way. Known for his dynamic content and charismatic persona, xQc, a globally recognized streamer, has recently ventured into the world of online casino gaming on Stake.com, expanding his content repertoire and offering a thrilling gaming experience to his viewers.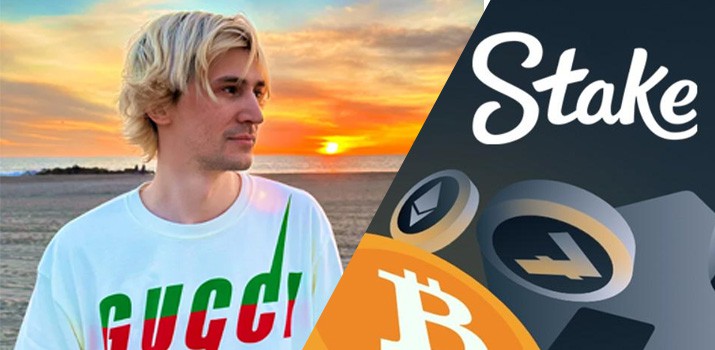 xQc's Transition into Online Casino Gaming
Félix Lengyel, better known as xQc, has always been a figure of intrigue and excitement in the streaming community. From his beginnings as a professional Overwatch player to becoming one of the most-followed streamers on Twitch, xQc has always known how to engage his audience. His recent move to play online casino games on Stake.com has been no different.
Stake.com, a popular online casino, offers a variety of games, including poker, slots, and other exciting gambling opportunities. xQc's venture into this realm has allowed his viewers to share in the suspense and thrill of casino gaming, all from the comfort of their homes. His charismatic commentary and reactions, combined with the unpredictability of the games, have led to a surge in viewer engagement.
The Impact of xQc's Casino Streams
xQc's decision to stream online casino games has had a profound impact on his viewership and the streaming community. His streams offer a unique blend of entertainment, as viewers watch him strategize, win, and sometimes lose, in real-time. The raw, unfiltered nature of these streams has not only contributed to their popularity but also sparked conversations about the role of gambling in the streaming ecosystem.
Moreover, xQc's decision to stream on Stake.com has boosted the platform's visibility and user base. As one of the most influential figures in the streaming community, his association with Stake.com has undoubtedly propelled it to new heights in the online casino industry.
Controversy and Responsible Gaming
While xQc's casino streams on Stake.com have attracted a significant audience, they have not been without controversy. The integration of real-money gambling into streaming content has raised questions about responsible gaming and the potential influence on impressionable viewers. xQc has addressed these concerns by promoting responsible gaming, emphasizing that his streams are meant for entertainment purposes and should not encourage problematic gambling behavior.
In conclusion, xQc's foray into online casino gaming on Stake.com represents a new chapter in his streaming career. It showcases his versatility as a content creator and his ability to push boundaries in the streaming world. As the debate around the intersection of gambling and streaming continues, xQc's Stake.com streams offer a captivating insight into the evolving landscape of live streaming entertainment.