Navigating the world of online gambling requires a comprehensive understanding of its multifaceted nature, blending both enjoyment and potential profitability. A key element in this intricate landscape is the concept of RTP or Return to Player, a fundamental aspect that can greatly impact a player's experience.
In the realm of online casinos, RTP plays an instrumental role. But what exactly does it imply? Return to Player, or RTP, refers to the theoretical percentage of wagered money that a player can expect to win back over an extended period of gameplay. Understanding this facet can significantly enrich a player's gaming strategy and overall experience in the online casino world.
What Is RTP (Return to Player)?
In a nutshell, Return to Player (RTP) is a term used by online casinos to calculate the percentage of wagered money a slot game will pay back to players over an extended period. However, it's crucial to remember that the RTP is calculated over numerous spins and gaming sessions.
This statistic could significantly influence your decisions about which games to play. It is especially vital for those looking to become serious casino players. Let's delve deeper into what constitutes a good RTP and how it works in online casinos.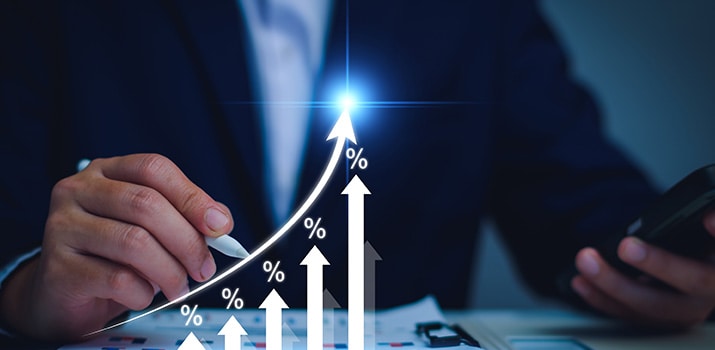 What Is a Good RTP and How to Calculate It?
Typically, the industry standard RTP is about 96%. Any slot machine with an RTP exceeding 95% is considered good. Some slots fall short of this percentage, and others go as high as 98%. It's a simple calculation – the total amount a player can expect to win over an extended series of spins. It's critical to remember that this is a theoretical average return, not a guarantee.
To illustrate, if you're playing a slot with a 90% RTP at $1 each spin, theoretically, you should expect to receive $90 in wins. But don't expect to win back $90 once you've spun the machine 100 times; the calculation is based on a much larger number of spins.
How Does RTP Work in Online Casinos?
RTP is essentially the house edge or the casino's profit margin in reverse. The more you play at a casino, the more your game results will start to reflect the stated RTP. Some games are more complex, with RTPs calculated using algorithms. Regardless of complexity, online casinos always state the RTP of every game, offering transparency for players.
What Are Volatility and RTP?
Aside from RTP, another crucial factor in understanding how slot machines work is variance or slot volatility. This term describes how frequently and how much money a slot machine pays out.
For instance, low volatility slots offer smaller, more frequent wins, while high volatility slots offer larger wins but less frequently. Medium variance slots balance between the frequency and size of wins. Volatility can be deceptive, so keep your budget in mind when selecting your next slot.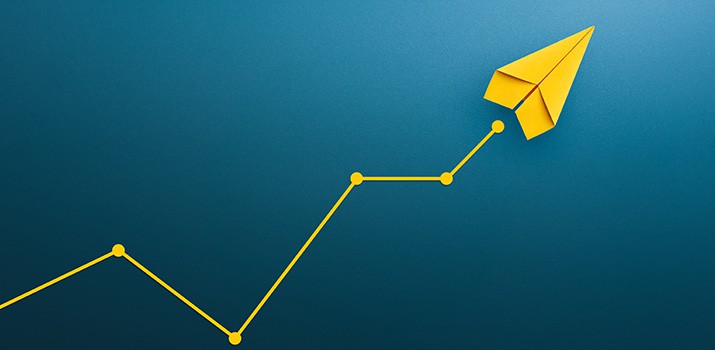 What Does RTP Stand for in Slot Machines?
In slot machines, a good RTP means more play for your money. Some players will exclusively seek high RTP slots, while others might not consider it all. However, knowing the RTP of a specific game should be easy – you just launch the game and look at the specs.
Highest RTP in Casino Games
There are certain games that attract players with the highest RTP, like Blood Suckers II (96%), White Rabbit Megaways (97,72%), Dead or Alive (96.82%). However, these figures are theoretical, and it's improbable to see the stated return to player materialize during a single playing session.
Roulette and Blackjack also operate according to RTP percentages. For instance, American Roulette has an RTP of 94.74%, European Roulette has 97.30%, while Premium Blackjack can reach a theoretical RTP of 99.67%.
Does RTP Matter in Practice?
The importance of RTP depends on your playing habits. If you're a serious player planning to place numerous bets over a long period, RTP becomes crucial. It can guide you in selecting suitable games in the long run and minimizing losses.
For occasional players who don't plan on spending extensive time on slots, the RTP might not be as relevant.
While RTP is undoubtedly a significant factor, it's important to consider other aspects of online casino games as well, such as volatility, the theme of the game, its special features, and, of course, your own personal preferences.
How RTP Affects Your Gambling Strategy
Understanding the concept of RTP and how it affects your potential returns can greatly influence your gambling strategy. Players who have a clear comprehension of RTP can make informed decisions about which games to play and how much to wager.
Playing High RTP Games
If you're looking to maximize your potential returns, playing games with high RTP values can be a good strategy. High RTP games theoretically provide more returns over a long period. This doesn't mean that you're guaranteed to win, but it does improve your chances over time.
Variance in High RTP Games
While high RTP games can offer better returns, they often come with high variance. This means that wins can be infrequent, but when they do come, they can be quite large. This can be thrilling for some players, but it also means you could deplete your bankroll quickly without seeing a return.
Low RTP Games and Their Charm
On the other hand, games with lower RTPs often provide more frequent wins, albeit smaller ones. These games can be more entertaining for some players, as they offer more consistent rewards. So, even if a game has a lower RTP, if it keeps you entertained and you're happy with smaller, more frequent wins, then it's still a good choice.
Remember, playing casino games isn't just about chasing the highest RTP. It's also about having fun. Some players may choose games with a lower RTP because they enjoy the game's theme or features. And that's perfectly fine. After all, online casinos are all about entertainment.
Knowing Your Limits
Regardless of the RTP of the game you're playing, it's essential to know your limits. Set a budget for your gambling activities and stick to it. Never gamble more than you can afford to lose. And remember, it's all about having a good time.
Bonus Tiime Conclusion
To sum up, the Return to Player (RTP) is an integral element in the world of online casino games, serving as a guiding factor when selecting games that align with your playing strategy. While it's not the definitive factor in online gambling, understanding and considering RTP is undeniably valuable in maximizing your potential winnings.
However, the essence of online gambling extends beyond numbers and percentages – it's about enjoyment and entertainment. Striking a balance between seeking games with high RTP and engaging in games that bring you genuine joy is the key to having an optimal online casino experience. After all, the purpose is to have fun while hopefully gaining some returns.
Frequently Asked Questions about RTP in Online Casino
What is RTP in online casinos?
RTP stands for Return to Player. It refers to the theoretical percentage of wagered money on a particular game that players can expect to win back over a long period. For instance, a game with a 96% RTP implies that for every $100 wagered, players may expect to get back $96 on average.
How is RTP calculated in online casino games?
RTP is calculated by dividing the total amount returned to players by the total amount bet by players. This is usually calculated over a significant number of game plays to achieve a more accurate percentage. Keep in mind that this percentage is theoretical and might not reflect your individual gaming experience.
What is a good RTP for an online slot game?
A good RTP for an online slot game is generally considered to be around 95% or higher. Games with RTPs of 96% or higher are particularly sought after. However, it's important to remember that RTP is just one factor to consider when choosing a game – other factors such as gameplay, theme, and personal enjoyment are also important.
How does RTP influence my winning chances?
A game's RTP is a theoretical figure that indicates how much you could expect to win back from your bets over a prolonged period. A higher RTP indicates that the game returns more to its players, suggesting a lower house edge. This could potentially increase your chances of ending a gaming session with a profit, but it's important to remember that casino games are games of chance and the RTP is calculated over a long-term basis.
Should I only play games with the highest RTP?
While games with higher RTPs do theoretically offer better returns over the long run, it's essential to remember that online gaming should primarily be about entertainment. Choosing a game simply based on RTP might lead you to play games you don't enjoy. It's better to find a balance between games with good RTPs and those that provide an enjoyable gaming experience.