Ligue 1 is a favorite among gamblers in France for placing bets. Throughout the season, bets are placed on matches that feature the top 18 French teams, with keen attention given to the fierce competition for the title, European qualification, or avoiding relegation.
From the beginning of the season in August to its conclusion in May 2024, our Ligue 1 experts will guide you in maximizing your experience with online sports betting sites. Find our broad predictions below, complete with statistics and advice for making the most accurate Ligue 1 football forecasts. The excitement never diminishes, with predictions available for every Ligue 1 matchday.
Who Will Triumph in 2023-2024? A Prediction for the Ligue 1 Title Winner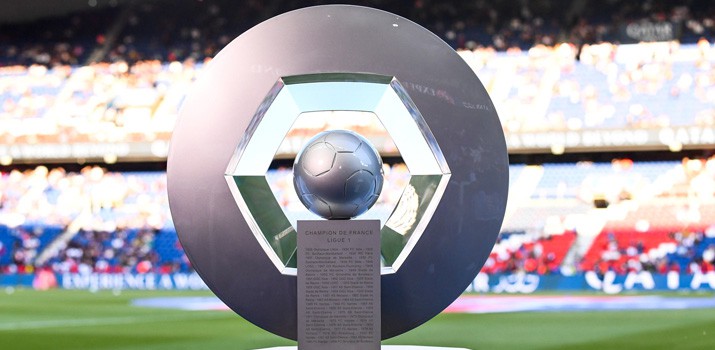 In the 2023-2024 season, Ligue 1 is entering its first 18-team competition since the reform was sanctioned in June 2021, promising intense rivalry from the first match to the last.
From venues like the Velodrome to Pierre Mauroy, Groupama Stadium, and Parc des Princes, France's elite clubs will be competing for the prestigious league title, as well as positions in the Champions League, Europa League, Europa Conference League, and simply to maintain their status in the top flight.
When it comes to the league title, PSG are once again the favored choice among bookmakers. Although winning may not be as straightforward as in previous years, the Parisians have the requisite skill and determination to secure their third consecutive title and retain possession of the trophy.
Teams like Olympique de Marseille, a consistent performer in recent seasons and one of Ligue 1's most illustrious clubs, along with regular contenders Rennes, Monaco, and Lyon, will surely make their presence felt. However, competing successfully over 34 rounds could prove challenging for them. The most dependable prediction for Ligue 1 is clear: PSG will be the champions of France for the 2023-2024 season.
Ligue 1 prediction – odds on the favorites for the French title
Paris Saint-Germain – 1.25
Marseilles – 15.00
Monaco – 21.00
Lens – 21.00
Lille – 21.00
Lyons – 26.00
Rennes – 34.00
Nice – 51.00
Ligue 1 Top 4: Who Will Earn a Spot in the Champions League?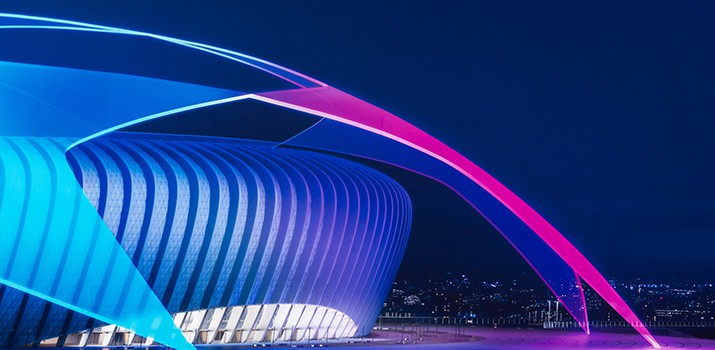 This season brings a change to the qualification rules for French clubs aiming for the 2024-2025 Champions League. Now, the top three teams in Ligue 1, instead of the previous top two, will directly qualify for the group stages. This shift comes in line with the Champions League's new format for the next season. Additionally, French clubs have reason to celebrate, as the team finishing in fourth place will enter the qualifying rounds for the Champions League. Our forecast for the four Champions League spots is: PSG, Olympique de Marseille, Rennes, and Lyon.
Paris-Saint-Germain, anticipated to once again be crowned French champions, lead the pack. Following PSG, Marseille appears well-equipped to secure second place. Rennes, hailing from Brittany and consistent Ligue 1 performers over the past five years, seem poised for resurgence and a potential third-place finish. Lyon, with their seasoned play, could well occupy the fourth position and earn a spot in the Champions League qualifying rounds.
Ligue 1 prediction – odds on the favorites for a place in the Top 4
PSG – 1.01
Marseille – 1.57
Lille – 2.00
Lens – 2.10
Monaco – 2.20
Rennes – 2.63
Nice – 4.00
Reims – 29.00
Which Ligue 1 team will qualify for the 2024-25 Europa League?
In addition to the French Cup winner (since the League Cup has now concluded), the team finishing fifth in Ligue 1 will qualify for the 2024-25 UEFA Europa League. This is a change from the previous rule, where the fourth-placed side would qualify, reflecting the alterations to the Champions League setup this season. If the French Cup winners also finish in the top five in Ligue 1, the Europa League place will then go to the team that finishes sixth. For the 2023/24 season, the top five in Ligue 1 are expected to be PSG, Marseille, Rennes, Lyon, and Monaco.
While predictions can be uncertain, especially in August 2023, it's a reasonable assumption that these teams will make up Ligue 1's top five. Our forecast for the season reflects this expectation: PSG, Marseille, Rennes, Lyon, and Monaco.
Relegation predictions: which Ligue 1 club will finish in the bottom three?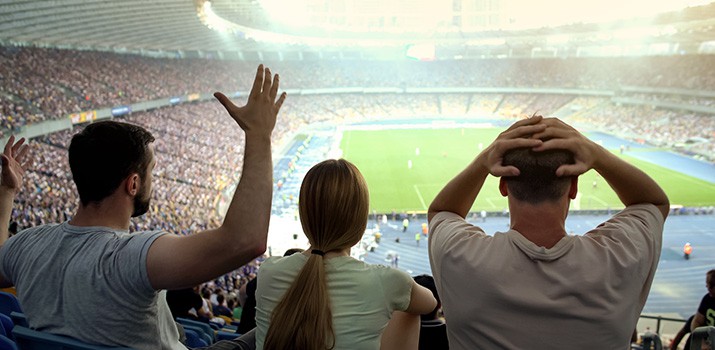 The struggle to avoid relegation is set to be just as intense in Ligue 1 this season. To clarify the stakes, the clubs that finish 17th and 18th in the French championship will face relegation to Ligue 2 for the 2024-2025 season. Meanwhile, the team that finishes 16th will have to battle against a Ligue 2 club in a play-off to retain their spot in the top flight. Several clubs will be striving to escape these perilous last three positions, and the likely candidates to be embroiled in this struggle could be Metz, Brest, and Le Havre.
Ligue 1 prediction – relegation odds
Metz – 1.8
Le Havre – 2.5
Brest – 2.63
Clermont – 3.75
Lorient – 3.75
Nantes – 5.00
Toulouse – 5.00
Montpellier – 5.00
Reims – 7.00
Strasbourg – 10.00
Ligue 1 top scorer prediction 2023-2024: which player will score the most goals?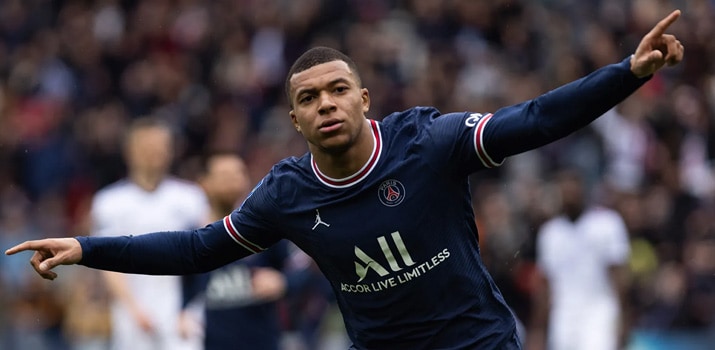 One of the most fiercely contested individual accolades in Ligue 1 is the title of top scorer. So, who will clinch the crown as the French league's leading marksman for the 2023-2024 season? Predicting the winner is especially challenging at this stage, with the transfer window still open. Kylian Mbappé, who has been Ligue 1's top scorer for the past five seasons, is undoubtedly the player to watch if he continues to play in the league. The current odds favor him, but should Mbappé decide to leave PSG, those odds would see a dramatic shift, and we would promptly update them.
Premier League prediction – top scorer odds
Kylian Mbappe – 2.50
Jonathan David – 9.00
Alexandre Lacazette -11.00
Wissam Ben Yadder – 15.00
Neymar – 17,00
Terem Moffi – 21.00
A Beginner's Guide to Understanding the French Ligue 1
Ligue 1 stands as the zenith of French football, where 18 elite teams in France engage in a dramatic competition for supremacy. The season consists of both home and away matches, with each club playing every other team once before the fixtures are reversed. In total, there are 34 matchdays, resulting in 306 riveting games.
Here's what happens at the close of a Ligue 1 season:
The team finishing in 1st place is crowned the champion of France and secures a spot in the Champions League.
The clubs positioned 2nd and 3rd also qualify for the Champions League group stages, with the 4th-placed team entering the qualifying rounds.
The 5th-placed team, as well as the French Cup winner, earn a place in the Europa League.
The side that finishes in 6th place takes the Europa League place if the French Cup winners finish in the top 5.
The clubs ending in 17th and 18th places are relegated to Ligue 2, and the 16th-placed team faces a play-off against a club from Ligue 2 to retain their status in Ligue 1.
With such high stakes, it's no wonder that Ligue 1 fascinates fans and gamblers alike. Forecasting Ligue 1 matches has turned into a beloved hobby among French betting enthusiasts, keeping them engaged with top online bookmakers each weekend. Whether you're a devoted supporter or an occasional spectator, Ligue 1 provides a vibrant array of competition and thrills.
Bonus Tiime Conclusion
The 2023-2024 Ligue 1 season is shaping up to be one of the most exciting and unpredictable in recent memory. With significant changes to the qualification process for European competitions and an intensely competitive field, both at the top and bottom of the table, fans can anticipate a thrilling ride from start to finish. Individual battles, such as the race for the top scorer title, only add to the intrigue, and potential player transfers may continue to shift the landscape in the weeks ahead.
As always, the beautiful game remains as unpredictable as it is captivating. While predictions and odds provide a glimpse into the possible outcomes, the true joy of football lies in the unexpected twists and turns that unfold on the pitch. Whether a seasoned supporter or new to the excitement of Ligue 1, all eyes will be on France's premier football league as the drama unfolds in the coming season. The stage is set for a memorable year of football that promises to keep fans on the edge of their seats.
You can also play Bonus Tiime Free Bet Tournament to test your skills and to try to win a share of the €150 weekly cashprize before engaging reel money.
Tips from our Experts to bet on the Ligue 1
Interested in successfully predicting the outcomes of Ligue 1 matches? Success requires not just an in-depth understanding of the league but also the employment of shrewd betting strategies. As experts with years of specialization in Ligue 1, we are happy to offer our key insights and top tips for accurate predictions:
1. Consider the Form of Each Team
Examining recent results and crucial statistics is essential. For instance, if Lyon hasn't won in 5 games while Nice is on a 7-game unbeaten run, a double chance of a draw or Nice win could be an astute prediction. Investigate the scores, goals scored and conceded, home or away form, and more to sharpen your prediction.
2. Examine the Clubs' Fixture Lists
Teams' schedules and the frequency of matches might impact performance. Consider the scenario where Lille isn't playing in European competition, while PSG juggles both Ligue 1 and Champions League games. PSG might rotate their squad, influencing the match's outcome. Always bear in mind line-ups and packed schedules when betting.
3. Review the Absentee Lists
Significant players might be absent owing to injury, suspension, or other reasons. A team without its star striker or first-choice goalkeeper could flounder. Recognizing notable absences could save you from costly mistakes.
4. Assess the Psychological Context
The mental aspect of a match is critical. Take into account rivalries, pre-match statements, the significance of the match, and other factors that may affect the teams' performances. Tense matches might have fewer goals, and a team with no stakes might experiment with their formation. These subtleties must be meticulously analyzed.
5. Analyze Recent Ligue 1 Statistics
Thorough analysis of statistics can guide smarter bets. If a team has regularly experienced both teams scoring in their games, that trend might persist. Utilize various statistical insights to guide your bets, and don't hesitate to make use of welcome bonuses from trustworthy bookmakers.
These tips are aimed at assisting you in navigating the exciting world of Ligue 1 betting. By applying these strategies and insights, you can enhance your chances of success and enjoyment as you engage with one of the most dynamic football leagues in the world.
Mistakes to Avoid in Making Ligue 1 Predictions
Predicting the outcome of Ligue 1 matches is an exciting yet complex task. There are common mistakes that both novice and experienced punters should steer clear of to boost their chances of success. Here's a rundown of what NOT to do when making your Ligue 1 predictions:
Ignoring Match Analysis: Relying solely on intuition without delving into the specifics of the match can result in failure.
Focusing Only on Club Prestige: It's misguided to only consider the fame of a club rather than its current performance. A well-known team might be struggling, which can significantly affect their game.
Overlooking the Odds: Failing to scrutinize the odds and ignoring the most appealing ones can lessen potential winnings.
Betting on Inconsequential Matches: Wagering on a game with nothing at stake, particularly near the season's conclusion, can be unpredictable, as teams may not compete with their typical zeal.
Chasing Losses: Attempting to recuperate from a lost bet by hurriedly placing another can lead to a downward spiral of losses.
Relying on Boosted Odds Without Analysis: While alluring, bookmakers' enhanced odds shouldn't be your sole determining factor for your bet. Comprehensive analysis remains vital.
Bias Towards Your Favorite Team: Letting personal allegiances influence your judgment can lead to partial and unsound betting decisions.
These widespread mistakes often culminate in unnecessary setbacks. As you embark on predicting Ligue 1 matches for the new season, being cognizant of these traps and steering clear of them will aid in augmenting your chances of triumph and enjoyment of the league. Make sure to approach betting with careful analysis and an unbiased perspective to fully appreciate the vibrant competition that Ligue 1 has to offer.
Frequently Asked Questions about The Ultimate Bet Guide for Ligue 1 Season 2023/2024
What are some key factors to consider when making Ligue 1 predictions?
You should look at the current form of each team, clubs' fixture lists, players missing due to injuries or suspensions, the psychological dynamics of the match, and an analysis of the latest Ligue 1 statistics.
Can I rely only on a club's prestige for betting?
No, solely focusing on a club's prestige without considering current performance and other factors could result in betting mistakes.
Why is the fixture list important in making predictions?
The fixture list gives insight into a team's playing schedule, allowing you to assess if they might rotate their squad, a factor that could significantly impact the outcome.
How can the psychological context of a match affect its outcome?
Considerations like club rivalries, statements from players or coaches, and the importance of the match can psychologically affect teams and players, thus influencing the result.
Should I bet on boosted odds without analysis?
No, despite tempting boosted odds, a detailed match analysis should always be performed before placing a bet.
Is it a good strategy to consistently bet on my favorite team?
Blindly betting on your favorite team without proper analysis can lead to errors. Base decisions on statistics and match facts to avoid bias.
How do statistics play a role in making predictions?
Statistics such as goals scored/conceded, home/away performance, and others can inform more accurate predictions across various types of bets.
What should I avoid doing when making Ligue 1 predictions?
Avoid neglecting match analysis, disregarding form, not assessing odds, wagering on meaningless matches, and hastily chasing lost bets, among other mistakes detailed in the article.
Can I bet on a Ligue 1 match at the end of the season?
Yes, but proceed with caution. Matches with no stakes can yield unpredictable results, so thorough analysis is crucial.
Where can I find detailed statistics and expert predictions on Ligue 1 matches?
Numerous websites offer comprehensive statistics and expert insights on Ligue 1 matches. Specialized sports prediction sites can also provide professional insights tailored to the French league.
By adhering to these guidelines and avoiding common pitfalls, you can make more informed predictions and enhance your engagement with Ligue 1's thrilling competition.