The Bundesliga, standing tall among Europe's premier football leagues like the Premier League, La Liga, and Serie A, consistently delivers a feast of goals to the delight of football enthusiasts. Its captivating play and frequent scoring have made it a beloved choice among punters, offering a plethora of betting opportunities across its 34 competitive rounds. With the season scheduled to culminate on the weekend of 18 May 2024, this year's Bundesliga is sure to grab attention once more. Stay tuned for our experts' insightful long-term predictions and forecasts for the German league's exciting upcoming season.
Who Will Triumph in 2023-2024? A Prediction for the Bundesliga Title Winner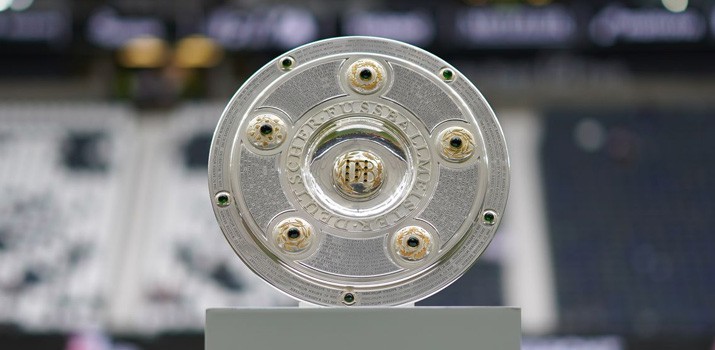 The 2023/24 season of the Bundesliga is shaping up to be an enthralling contest with high stakes at every turn. In Germany, the competition goes beyond the coveted league title, extending into intense battles for European glory, including spots in the Champions League, Europa League, and Europa Conference League. The elite 18 teams of German football will undoubtedly engage fans and bettors alike throughout the season.
Bayern Munich, as has often been the case, stands as the bookies' top choice to clinch the league title. The Bavarians are on a pursuit for an unprecedented 12th consecutive title, a goal they are determined not to fall short of.
The previous season witnessed Borussia Dortmund come really close to dethroning Bayern. A victory in their final match would have achieved that feat. Despite the loss of Jude Bellingham, Dortmund could very well mount another significant challenge to the reigning champions. The question lingers: can they secure their ninth Bundesliga title? The excitement is building, and this season is one not to be missed!
Bundesliga prediction – odds on the favorites for the German title
Bayern Munich – 1.29
Borussia Dortmund – 6.00
RB Leipzig – 13.00
Bayer Leverkusen – 51.00
Eintracht Frankfurt – 101.00
Union Berlin – 101.00
SC Freiburg – 151.00
Borussia Mönchengladbach – 151.00
VfL Wolfsburg – 251.00
Bundesliga's Top 4: Who Will Earn a Spot in the Champions League?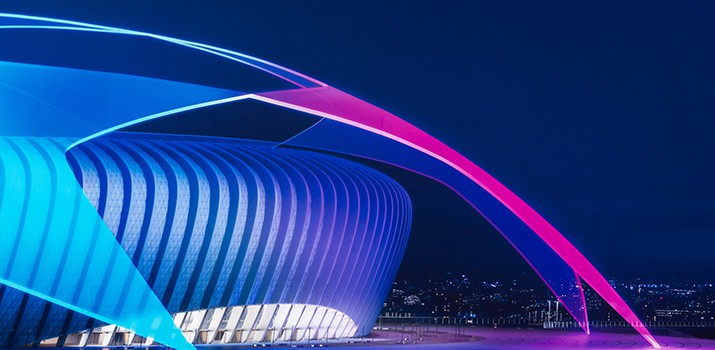 The 2024/25 Champions League is set to unfold under a revamped format, but for the Bundesliga clubs, the essentials remain the same. The top 4 finishers in the German league will directly enter the group stages, and betting in the Bundesliga extends beyond merely picking the title winner. When it comes to predicting the Champions League qualifiers, the spotlight falls on Bayern Munich, Borussia Dortmund, RB Leipzig, and Bayer Leverkusen.
Bayern Munich, the standout favorites for the Bundesliga crown, should have a smooth sail to the top 4, fortifying their position in Europe's elite competition. Hot on their heels, Borussia Dortmund aims to challenge them for the title and is well-positioned to secure a Champions League spot. RB Leipzig, known for their consistency in recent campaigns, is likely to join them.
Bayer Leverkusen, renewed since Xabi Alonso took charge, is on the ascent. After an impressive first full season, Alonso will be eager to continue this momentum and lead his side to the illustrious ranks of the UEFA Champions League. The upcoming Bundesliga season is laden with intrigue, and the race for European qualification is sure to provide plenty of excitement.
Bundesliga prediction – odds on the favorites for a place in the Top 4
Borussia Dortmund – 1.08
RB Leipzig – 1.33
Bayer Leverkusen – 1,83
Union Berlin – 4.33
Eintracht Frankfurt – 4.50
SC Freiburg – 5.50
Borussia Mönchengladbach – 6.00
VfL Wolfsburg – 7.00
Werder Bremen – 51.00
Which Bundesliga team will qualify for the 2024-25 Europa League?
The path to the Europa League group stage is twofold in German football. Winning the DFB-Pokal grants direct entry, but there's another avenue through the Bundesliga. A club that secures the 5th place finish in the Bundesliga can also make its way to this prestigious European competition. The upcoming season looks set for a fierce battle for this coveted position. Along with Bayer Leverkusen, teams like Eintracht Frankfurt, Union Berlin, and SC Freiburg are expected to contend vigorously.
Predicting the outcome is no simple task, but Union Berlin stands out as a potential dark horse for the fifth position. They have been a revelation in recent seasons, consistently defying expectations, and are eager to maintain their top-flight status. Our forecast for the top 5 in the Bundesliga goes as follows: Bayern Munich, Borussia Dortmund, RB Leipzig, Bayer Leverkusen, and Union Berlin! The race for European qualification in Germany promises to be a thrilling ride full of twists and turns.
Relegation predictions: which Bundesliga club will finish in the bottom three?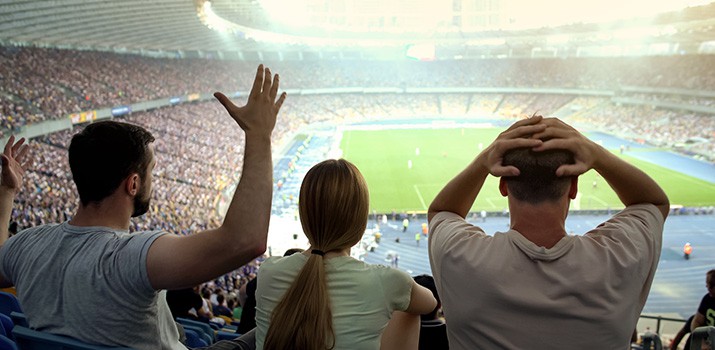 The battle in the Bundesliga extends far beyond the quest for European glory; the fight to avoid relegation will be a central drama throughout the season as well. In the harsh reality of German football, the bottom two teams face automatic demotion to Bundesliga 2, while the team landing in 16th place will endure a nail-biting two-legged play-off against the team that finishes 3rd in 2 Bundesliga.
This struggle to remain in the top tier promises to be a fierce contest, with several clubs likely to find themselves embroiled in the relegation battle. Based on our analysis, Augsburg, Darmstadt, and Heidenheim are the teams we predict to end up in the precarious bottom three positions.
The unfolding of this struggle at the base of the Bundesliga table is sure to offer compelling narratives and thrilling match-ups. The balance between success and failure is delicate, and fans will be gripped by the passion and intensity of this relegation fight.
Bundesliga top scorer prediction 2023-2024: which player will score the most goals?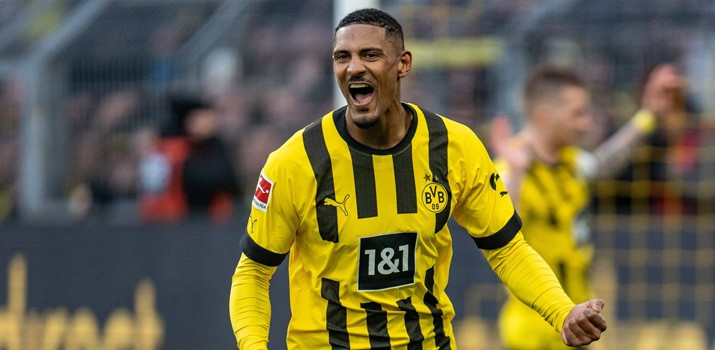 Betting on the Bundesliga's top scorer is a highly sought-after market for punters, where the goal is to pinpoint the player who will net the most goals in the 2023/24 German league season. To avoid any surprises, it's wise to hold off on placing this bet until the transfer window closes, ensuring that your chosen player won't leave the Bundesliga or be replaced by new signings. Some players who are poised to contend for this honor, provided they remain in Germany, include:
Benjamin Sesko (RB Leipzig)
Sébastien Haller (Borussia Dortmund)
Vincenzo Grifo (SC Freiburg)
Niclas Füllkrug (Werder Bremen)
Randal Kolo Muani (Eintracht Frankfurt)
Jamal Musiala (Bayern Munich)
Sheraldo Becker (Union Berlin)
Since Robert Lewandowski's move to FC Barcelona from La Liga, no player has dominated this ranking as he did in recent Bundesliga editions. Last season, Niclas Füllkrug topped the table alongside Christopher Nkunku, who has now joined Chelsea.
While it's difficult to envision Füllkrug repeating this success, and with Nkunku's repeat being an impossibility, our early wager is on Sébastien Haller. We anticipate he will return in excellent form and add significantly to his goal tally. Still, we recommend waiting until the close of the transfer window for the most accurate analysis and a better-informed bet. The race for the top scorer promises to be an intriguing facet of the Bundesliga season!
A Beginner's Guide to Understanding the Bundesliga
The Bundesliga stands as one of Europe's premier football leagues, comprising 18 elite teams. Spanning from August 2023 to May 2024, the season consists of 34 matchdays, encompassing a total of 306 games. Within the German league, teams face off twice, playing one game at home and one away. A winter break in December and January offers a respite, allowing teams to regroup for the season's second half.
Here's a rundown of the crucial positions in the Bundesliga once the final standings are determined:
The 1st place finisher is crowned Bundesliga champion and secures a spot in the Champions League.
Teams finishing 2nd to 4th accompany the champion into the Champions League.
The 5th-place finisher earns qualification for the subsequent Europa League group stage.
The 6th-place team gains entry to the Europa Conference League play-offs, unless the DFB-Pokal winner ranks in the top 5, in which case they qualify for the Europa League group stage.
The 7th-place team may enter the Europa Conference League play-offs if the DFB-Pokal winner falls within the top 6.
The 16th-place team faces a play-off against the 2. Bundesliga's 3rd-placed squad.
Teams landing in 17th and 18th positions are automatically relegated to the lower tier.
With such diverse stakes in the German football championship, it's no wonder that the Bundesliga attracts bets from punters every weekend. From the thrill of the title race to the drama of relegation battles, there's a plethora of opportunities for both fans and bettors alike to engage with one of the world's most exciting football leagues.
Tips from our Experts to Bet on the Bundesliga
When it comes to betting on the Bundesliga, Germany's premier football league, a savvy approach can go a long way. Here are some valuable insights and strategies that can help you make more informed bets:
Favor German Home Teams
The Bundesliga can be quite suprising, with numerous fixtures where a clear favorite isn't evident. One strategy to consider is favoring home teams. Last season, home teams secured a win in 48% of games, making it almost a coin flip's chance of winning a bet on the home side.
Consider Under/Over Betting
UK bookmakers offer a plethora of betting options, including under/over bets on the total number of goals scored. With the Bundesliga averaging nearly 3.18 goals per game last season, betting on "more than 2.5 goals in a match" could prove profitable. Analyzing both teams' attacking and defending prowess may increase your chances of winning.
Evaluate the Playing Style
Don't overlook the playing style of the teams. Understanding how the teams match up stylistically can reveal patterns or mentalities that might impact your bet. Gathering ample information about how teams perform against different styles of play can guide your decision-making process.
Don't Always Rely on Standings at Season's End
The stakes of a particular match can significantly influence its outcome. A leading team might field a weaker side if they have secured their position, giving an opportunity to an underdog. Similarly, teams with little to play for may lack motivation in the season's closing stages. Keep a keen eye on the context to avoid unexpected surprises.
Stay Informed About Potential Line-ups
The absence of a key player can change the dynamics of a match. A team might not perform at the same level without its star players. Following pre-match press conferences and keeping tabs on potential starting line-ups can provide critical insights. This is particularly relevant if one team has other significant fixtures, such as European matches, on the horizon, as coaches may opt for rotation.
Consider Mid-Tier Battles
A game between two teams vying for a European spot, like a match between Eintracht Frankfurt and Bayer Leverkusen, may offer the home team an advantage due to the support of their fans. Considering such nuances can help fine-tune your betting strategies.
Leverage Expert Predictions
Utilizing the predictions and insights from seasoned Bundesliga analysts, along with statistical data, can provide a robust foundation for your bets. This information can be particularly beneficial for newcomers to betting, offering a comprehensive guide to prepare your wagers.
Mistakes to Avoid in Making Bundesliga Predictions
Certainly! Betting on the Bundesliga, like betting on any sports league, requires a balance of knowledge, strategy, and discipline. While some practices can enhance your chances of success, others can hinder your ability to win consistently. Here's a list of common pitfalls and bad habits that you should aim to avoid:
Relying Solely on Match Odds: While odds can provide a quick snapshot of what the market thinks about a particular game, they shouldn't be your only consideration. Delving into the stats, team news, and other relevant factors will give you a more nuanced perspective.
Betting Live to Recover Losses: Betting in-play to try to make up for a previous loss can lead to rash decisions. Emotions can take over, leading to bets that aren't well thought out.
Using Very Low Odds to Boost Your Total: Odds of less than 1.10 may seem like a safe bet, but they often offer little value. Focusing on these odds might not be the best way to maximize your profit.
Always bet on Your Favorite Club: Loyalty to your favorite German club is natural, but it can cloud your judgment. Try to approach betting with an unbiased perspective, evaluating each game on its merits.
Ignoring Boosted Odds: Before placing your bets, it's wise to investigate any boosted odds that might be available. These special offers can enhance value and should not be overlooked.
Focusing Only on 1N2 Bets: While betting on win, lose, or draw (1N2) is straightforward, it limits your options. Exploring other betting markets can provide more opportunities for value
Betting More than 5% of Your Capital on a Single Bet: Risk management is crucial in betting. Wagering a large percentage of your capital on a single bet can expose you to significant losses. Sticking to a set percentage of your bankroll, often recommended at around 1-5%, helps manage risk.
Ignoring Professional Advice: Especially for beginners, leveraging insights from experienced bettors or analysts can provide an essential foundation. Ignoring professional guidance may hinder your ability to make informed decisions.
For novice bettors, these guidelines may seem unfamiliar, but adherence to them can cultivate sound betting habits. Engaging with the Bundesliga or any betting market with discipline, strategy, and an openness to learning can set you on a path to regular success. By avoiding these common mistakes, you position yourself for a more rewarding and enjoyable betting experience.
Predicting the Bundesliga: Essential Statistics to Consider
Of course, it's vital to know the Bundesliga's key statistics and figures if you're going to make a success of your soccer betting, and especially your Bundesliga predictions. And for the essential data, we took a look at those from last season:
Home wins: 48%
Draws: 24%
Away wins: 28%
Average goals: 3.18 goals per game
+1.5 goals: 84%
-1.5 goals : 16%
+2.5 goals : 61%
-2.5 goals : 39%
+3.5 goals : 35%
-3.5 goals : 65%
"Both teams score: yes" : 59%
A goal scored by the away team: 72%
Victory by a margin of 2 goals or more (handicap): 44%.
Exact score 0-0: 5% of matches
Most frequent score: 2-1 (15% of matches)
So we can see which bets seem to be the most profitable to play on the Bundesliga. Bets of "more than 2.5 goals" or "match with an away goal" were often passed over during the last edition of the German championship. Why not turn to these alternatives in the coming months? You can vary the types of bets on this championship, and that's what the best soccer predictions will offer you.
Bonus Tiime Conclusion
The allure of betting on the Bundesliga is undeniable, with its dynamic matches, strong teams, and passionate fan base. But like all betting endeavors, success requires careful analysis, thoughtful strategy, and discipline. By embracing a plurial approach that considers various betting markets, assesses individual matches, and adheres to sound money management principles, bettors can enhance their ability to make informed and profitable decisions.
Whether you're a seasoned bettor or just beginning your journey in the thrilling world of Bundesliga betting, remembering both the positive strategies and common pitfalls discussed in this article can be vital. By avoiding emotional decision-making, different betting types, and remaining open to expert insights and statistical analysis, you're not only increasing your chances of success but also enriching your enjoyment of one of Europe's premier football leagues.
You can also play Bonus Tiime Free Bet Tournament to test your skills and to try to win a share of the €150 weekly cashprize before engaging reel money.
Frequently Asked Questions about The Ultimate Bet Guide for Bundesliga Season 2023/2024
What are some key factors to consider when making Bundesliga predictions?
When making Bundesliga predictions, you should weigh the current form of each team, the clubs' fixture lists, players missing due to injuries or suspensions, the psychological aspects of the match, and an analysis of the latest Bundesliga statistics.
Can I rely only on a club's reputation for betting?
No, basing bets solely on a club's reputation without considering its current form and other factors may lead to errors in your betting decisions.
Why is the fixture list vital in making predictions?
The fixture list provides insight into a team's playing schedule and potential squad rotation, which can substantially influence the game's outcome.
How can the psychological context of a match affect its outcome?
The psychological aspects, such as club rivalries, public statements by players or coaches, or high-stakes fixtures, can mentally affect teams and players, influencing the game's result.
Should I bet on boosted odds without analysis?
No, it's vital to conduct a detailed analysis of the match, even when odds are boosted, before placing your bet.
Is it wise to consistently bet on my favorite team?
Betting on your favorite team without proper analysis is a common mistake. Base your decisions on the actual match statistics and facts, not personal bias.
How do statistics play a role in making predictions?
By analyzing key statistics like goals scored, goals conceded, home/away form, etc., you can make more precise predictions on various types of bets within the Bundesliga.
What should I avoid doing when making Bundesliga predictions?
Avoid failure to analyze the match, disregarding form, neglecting odds analysis, betting on inconsequential matches, attempting to compensate for losing bets, and other pitfalls detailed in the article.
Can I bet on a Bundesliga match at the end of the season?
Yes, you can, but approach with care. Games with nothing at stake can yield unexpected outcomes, so in-depth analysis is advised.
Where can I find detailed statistics and expert predictions on Bundesliga matches?
Several websites offer detailed statistics and expert analysis on Bundesliga matches. Specialized sport prediction sites, like SportyTrader as mentioned in the article, also provide professional insights into the German league.