Are you considering making a withdrawal from Stake.com and moving your cryptocurrency over to Binance? If so, you are in the right place. In the world of cryptocurrency, seamless transactional ability between different platforms is vital. This guide aims to provide an easy, step-by-step process for transferring your funds from Stake.com to Binance.
Before we dive in, it's important to remember that both Stake.com and Binance are reputable platforms. Stake.com is primarily known for online casino and sports betting with cryptocurrency, while Binance is one of the world's leading cryptocurrency exchanges, offering trading services for over 100 different cryptocurrencies.
Understanding the Process
The withdrawal process from Stake.com to Binance primarily involves three steps: withdrawing your funds from Stake.com, obtaining your Binance deposit address, and depositing the funds into your Binance account.
Step 1: Withdrawing from Stake.com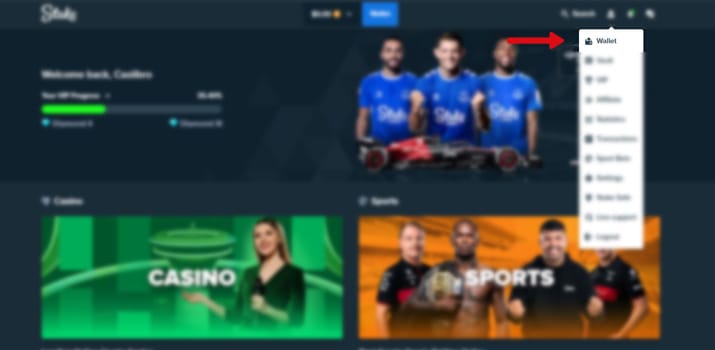 Log in to your Stake.com account.
Click on the menu icon on the top right corner of the page.
Select 'Withdraw' from the drop-down menu.
You will see a variety of cryptocurrencies listed, including Bitcoin, Ethereum, Litecoin, and more. Choose the cryptocurrency you wish to withdraw.
Step 2: Obtaining Your Binance Deposit Address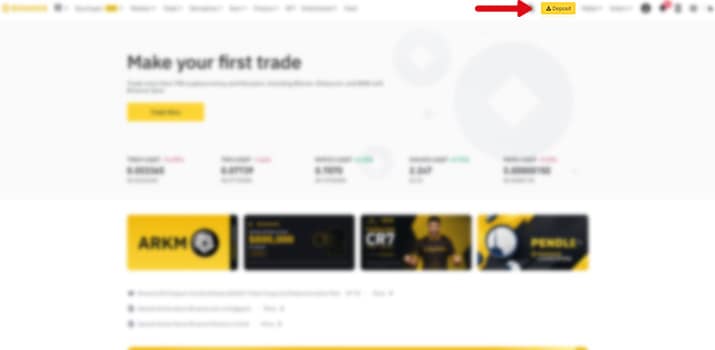 To transfer funds to Binance, you need a deposit address from your Binance account. Follow these steps to obtain it:
Log in to your Binance account.
Hover over 'Wallet' in the top right corner and select 'Fiat and Spot' from the drop-down menu.
Click 'Deposit'.
Select the same type of cryptocurrency you withdrew from Stake.com.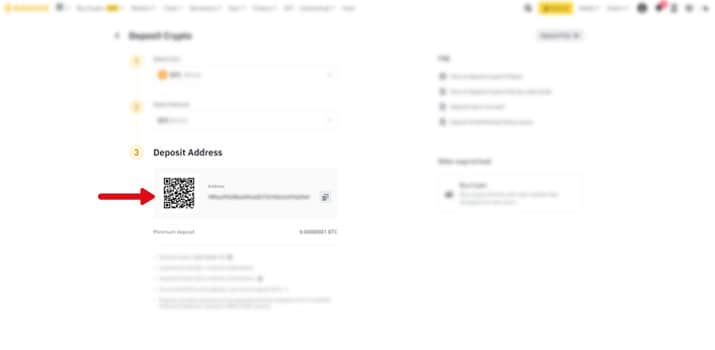 A wallet address will be generated. This is your Binance deposit address. Remember to carefully copy this address as any error can result in loss of funds.
Step 3: Depositing Funds into Binance
After you've obtained your Binance deposit address, the final step is to deposit the funds into your Binance account. To do this: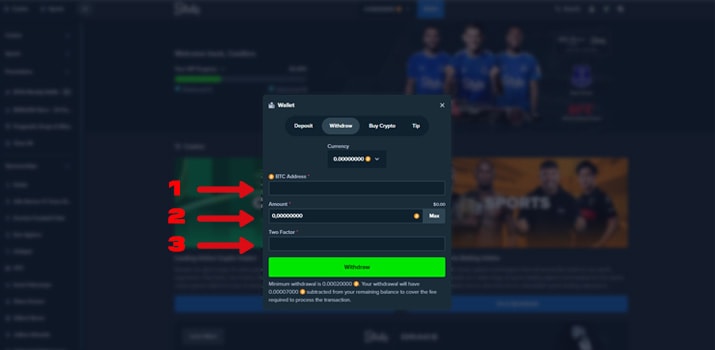 Go back to your Stake.com withdrawal page.
Paste the Binance deposit address you've copied into the 'Address' field. (1)
Enter the amount you wish to withdraw. Please note, it's always a good idea to verify any minimum and maximum withdrawal limits to avoid complications. (2)
Enter your code from your 2FA authenticator if activated. (3)
Confirm the transaction by clicking on the 'Confirm Withdraw' button.
You'll receive a confirmation email from Stake.com. Click on the confirmation link to validate your withdrawal.
Please note, blockchain transfers are not immediate and could take some time, varying from a few minutes to several hours, depending on network congestion and the specific cryptocurrency used.
Bonus Tiime Conclusion
In essence, moving your cryptocurrency from Stake.com to Binance can be a straightforward process when you understand the steps involved. It's crucial to ensure that you are using the correct addresses for withdrawals and deposits to avoid any misplacement of funds.
Remember to always keep your security in mind when moving funds between platforms. Enable two-factor authentication (2FA) on both platforms for an added layer of protection.
The versatility and convenience of Stake.com and Binance make them ideal platforms for managing and trading your cryptocurrencies. Now that you know how to transfer funds between them, you can make the most of what both platforms have to offer.
You can read our tutorial about How to send money from Binance to Stake Casino or our guide on How to Buy Crypto with Moonpay or Remik on Stake