Stake Casino is the best crypto Casino for the moment. Bonus Tiime have an exclusive offer with Stake, you get a 200% bonus on crypto if you register with Bonus Tiime.
How to get the 200% bonus on Stake Casino?
A. To qualify for the 200% bonus at Stake crypto casino, you must create your Stake account via the button below to get the bonus and fill in all the requested information. Please note that only one account per IP address and per person.
B. Deposit min. €200 (max. €1,000) but beware you must be affiliated with Bonus Tiime to be able to benefit from the offer. Please do not play with your deposit or the bonus will not be activated. If you do not know how to deposit in crypto you can read our tutorial on "How to deposit on Stake with Binance?".
C. Then contact Stake Bonus Bot support on Telegram via the button below:
D. Click the "Start" button to start the conversation.

E. Then select BONUSTIIME in order to benefit from the 200% bonus.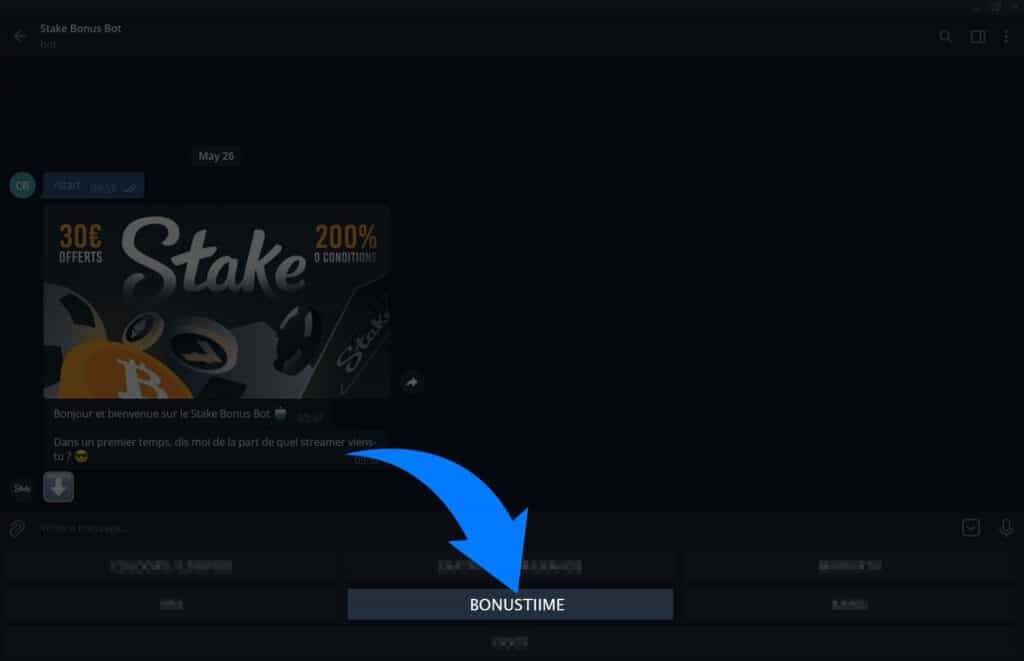 F. Select "Oui" if you have created your account otherwise register on Stake via the button below: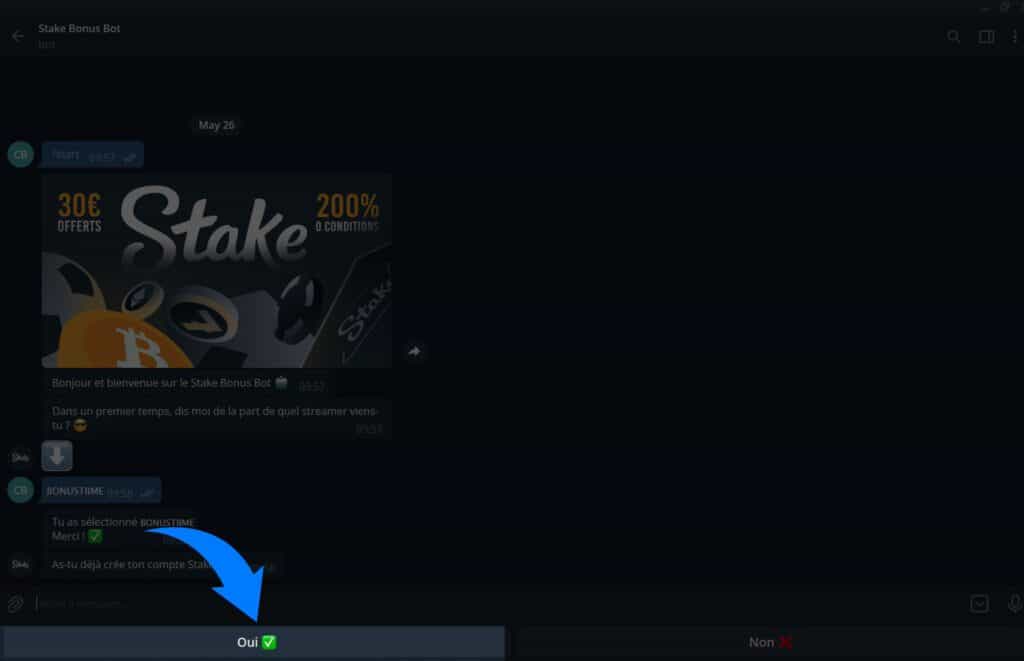 G. Indicate your Stake nickname so that we can verify your account.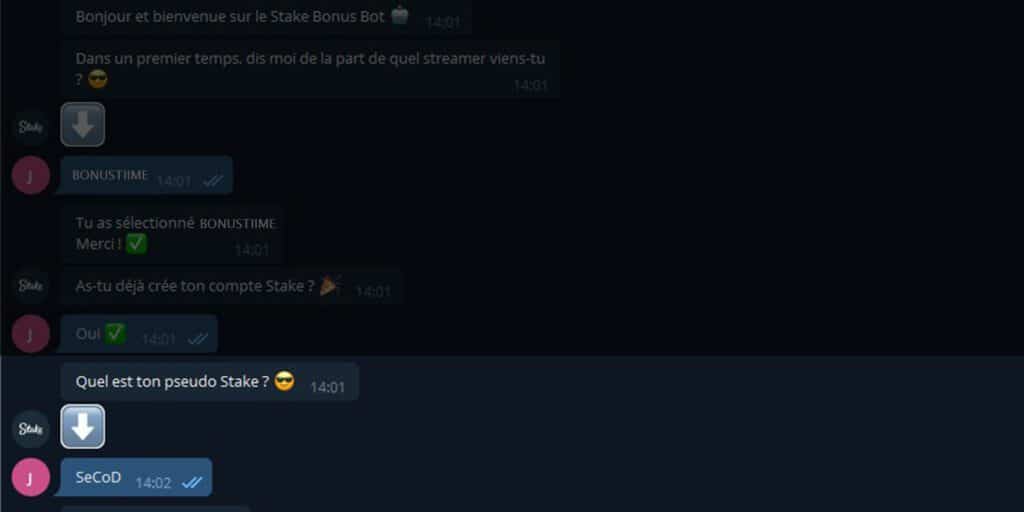 H. Select "Bonus 200%".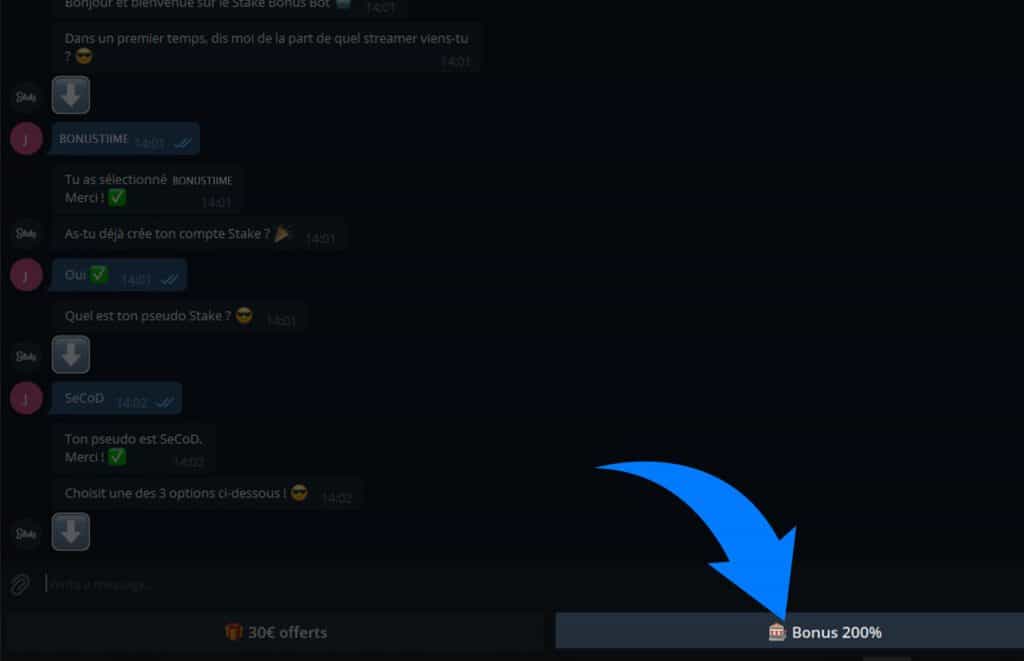 I. Indicate the amount you want to deposit between €200 and €1,000.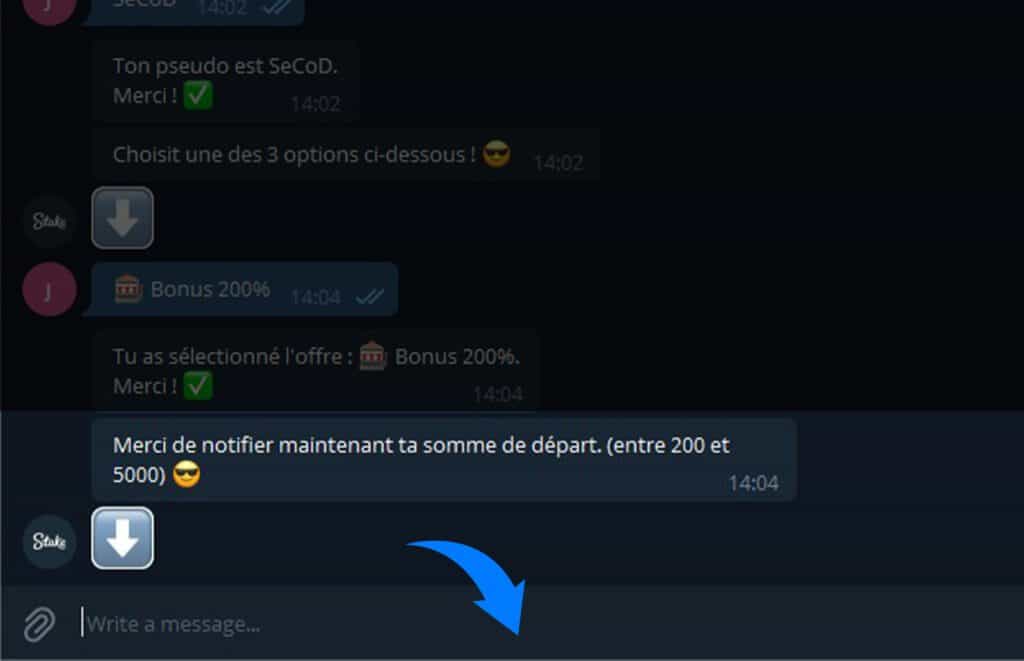 J. Confirm that you have made the deposit by clicking on the "Yes" button.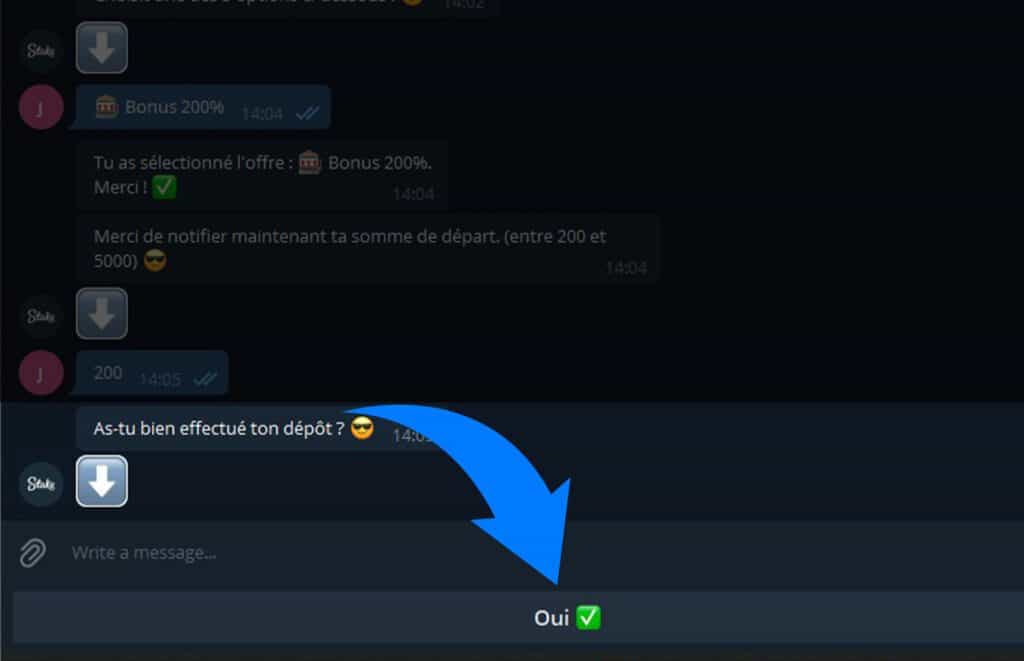 K. Then enter your Twitter handle starting with the "@" symbol.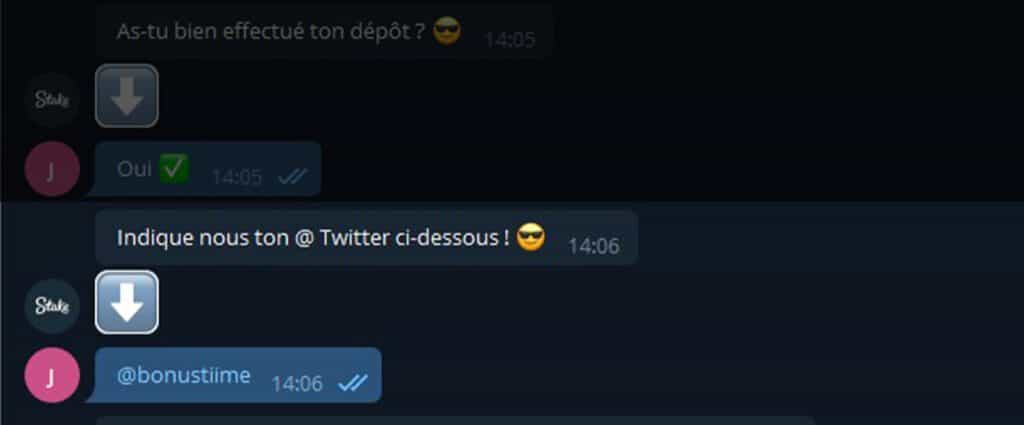 I. Your request has been registered, you just have to wait for it to be validated. You will be contacted on this Telegram thread once the offer is activated.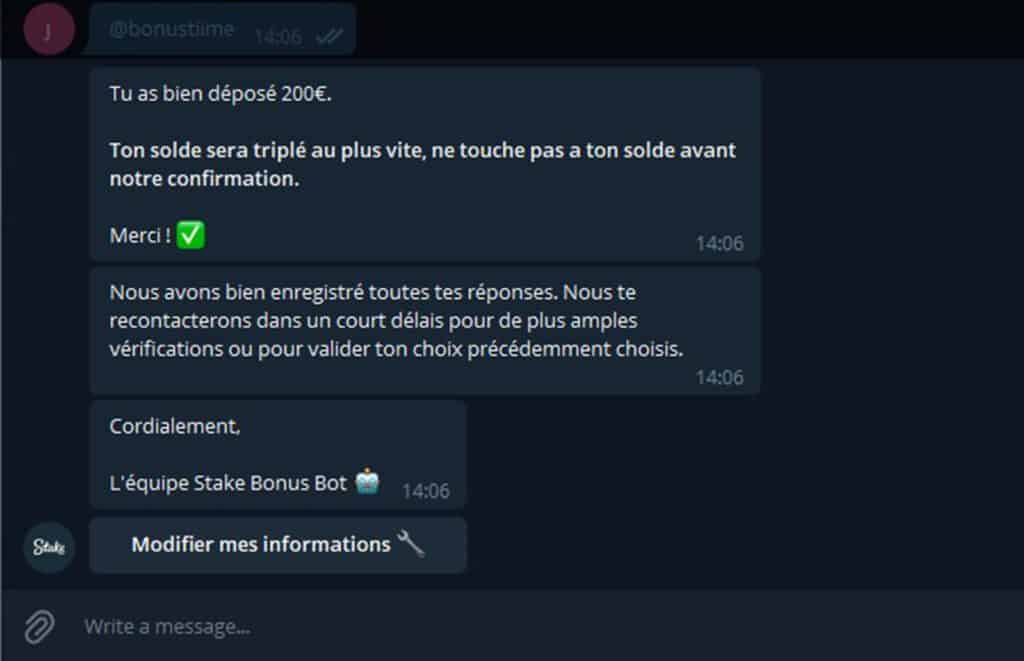 J. Once you receive your bonus validation message, you must go to your account safe to collect your bonus. Account ->Vault
Conclusion
Stake is the leading crypto casino on the market and offers some very interesting benefits. Firstly, you can have a VIP status giving you access to monthly and weekly bonuses. Secondly, you have rakeback available, which means that on every bet you get back. And finally, by signing up via Bonus Tiime, you have access to the 200% bonus and also to the offer €30 free! To find out more about the €30 free, you can read our article about this offer.