When it comes to sports betting, rugby is a game that offers not only adrenaline-pumping action but also a great opportunity to make some serious cash. The issue, however, is that the game can be a maze of confusing rules and strategies, especially for the uninitiated. That's where this guide comes in. We're here to demystify the art of betting on rugby and equip you with the tools you need to bet with confidence.
Understanding the Ins and Outs of Rugby Betting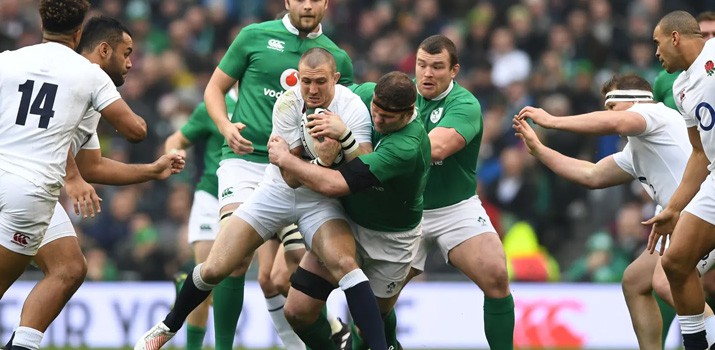 When it comes to rugby betting, you're essentially forecasting the results of a rugby game. Similar to other sports, bookmakers furnish you with a variety of betting markets and odds for numerous events. These options allow you to predict the match's winner or make more complex Handicap wagers. Furthermore, you can place long-term bets on various rugby events, which we will detail further in this article.
To maximize your betting experience, it's crucial to sign up with a top-rated online sportsbook. The best online betting platforms offer comprehensive coverage of rugby events, including prominent competitions like the Six Nations Championship and the Rugby World Cup. A vast array of available matches ensures you never miss out on betting opportunities in the rugby universe.
Mastering Rugby Formats for Effective Betting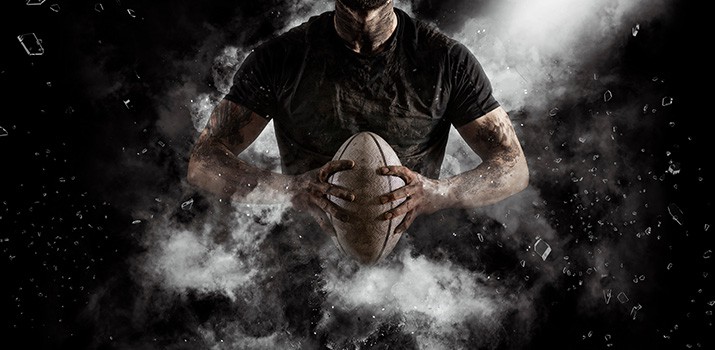 If you're looking to thrive in rugby betting, understanding the different formats of the game is essential. Here are the primary rugby formats to familiarize yourself with:
Rugby Union
Originating in the early 19th century, Rugby Union is one of the main rugby formats with about 180,000 clubs and over 6 million registered players globally. A standard Rugby Union game consists of two teams of 15 players each, with up to 8 substitutes. Over the years, this format has spawned various major tournaments such as:
The United Rugby Championship (URC)
Rugby World Cup
Super Rugby
Gallagher Premiership
Six Nations Championship
Rugby Championship
European Champions Cup
Rugby League
Another significant rugby format is Rugby League, which involves two teams of 13 players competing on a 68-meter rectangular field. Established in 1895 after breaking away from the Rugby Football Union over payment disputes, Rugby League is especially popular in Australia and Europe. It also has its own World Cup, initiated in 1954 in France. Key club competitions in Rugby League include:
Super League
National Rugby League (NRL)
Rugby Sevens
Commonly referred to as seven-a-side rugby, Rugby Sevens is a popular variation of Rugby Union that involves teams of seven players. Matches consist of two seven-minute halves, with a 10- to 15-minute halftime interval. This format gained prominence in Asia, Africa, and parts of America, partly because of its inclusion in the 2016 Summer Olympics. The key competitions in Rugby Sevens are:
Hong Kong Sevens
World Rugby Sevens Series
Navigating Rugby Betting Odds
Understanding rugby betting odds is pivotal for making well-informed wagers. The odds are numerical values assigned to each betting market and are used to calculate your potential returns. They also indicate the favorites and underdogs in a match, as well as the probability of various outcomes.
It's essential to know that rugby odds can differ based on the market and the sportsbook you choose. Some platforms offer more favorable odds, while others may offer average ones. Therefore, comparing odds across various sportsbooks is a vital step before locking in your bets.
Top Rugby Betting Markets You Should Know
Whether you're eyeing the Six Nations Championship or looking to bet on local rugby competitions, various bookmakers offer a plethora of betting options to guide your wagering strategy. Below are some key betting markets you should consider:
Tournament Winner
Outright or Tournament Winner bets let you predict the team that will emerge victorious in a specific tournament. These bets often come with attractive Rugby Union odds, particularly if you lock in your wager before the competition starts. For example, if you're focusing on Super Rugby, you might bet on the Crusaders to win the entire championship. You'll win your bet only if the Crusaders indeed claim the Super Rugby trophy. Note that this is different from Match Winner bets, where you're backing a team to win a single game.
Handicap Betting
Handicap betting is a method bookmakers use to level the playing field by giving the underdog a virtual advantage. This strategy can amplify your returns, especially when betting on a strong favorite. For instance, if the Blues are playing the Brumbies, the bookmaker might set the handicap at Blues -12.5 and Brumbies +12.5. In this case, for your bet on the Blues to be successful, they must beat the Brumbies by 13 points or more.
Over/Under Betting
Over/Under bets are a staple in the betting community that let you wager on specific variables rather than the match's outcome. For example, you could bet on whether the combined points scored by Rugby Union teams like Leinster and Bulls will be over or under 41.5. If you bet "Over 41.5," you win if the total points scored by both teams are 42 or higher. This type of bet is commonly featured on both new and established sports betting sites.
Player-Specific Bets
While rugby is a team sport, you can also place bets that focus solely on individual player performances. For a match between the Leicester Tigers and Northampton, for instance, player-specific bets might include:
First Try Scorer
Anytime Try Scorer
Man of the Match
Top Scorer
Each of these bets comes with its own set of odds, so it's crucial to understand the market before placing your bet.
Team-Based Bets
Team bets are essentially the opposite of player bets, focusing on the team as a whole rather than individual players. When betting on a game between the Saracens and Harlequins, you might encounter team-based betting options like:
First Team to Score a Try
Winning Margin
Team to Score a Try During the Match
Last Team to Score a Try
Team to Win the Match
As with other betting markets, team bets require thorough research to make informed decisions.
Understanding these popular rugby betting markets can significantly improve your betting strategy and potentially increase your chances of winning.
Future and Unique Rugby Betting Opportunities
The allure of long-term and special rugby wagers is ever-present on digital sports betting platforms. In the case of long-term bets, you're looking at predicting outcomes for future rugby events. For instance, betting on who will win the coveted Man of Steel award at the end of the Rugby Super League season is a typical long-term wager. You can also stake money on predicting the champions of periodic series such as the British and Irish Lions tour.
Special bets, in contrast, focus on very specific outcomes that may or may not transpire within a single match. Say you're watching Mont-de-Marsan square off against Perpignan; you might bet that Perpignan will score the first 10 points of the game. Another option is wagering on whether a drop goal will occur and, if so, which team or player will accomplish it.
A Guide to Live Betting in Rugby
In-play or live rugby betting offers the excitement of wagering on events as they unfold in real-time. This is applicable to Rugby Union and other major rugby tournaments. Standard markets like Handicap and Draw No Bet are still relevant, but what sets live betting apart are the fluctuating live odds that update as the match evolves. Live betting gives you the opportunity to tap into a broad array of matches, featuring competitions like the Rugby World Cup and the Super League.
The odds in live betting are often competitive, potentially resulting in higher returns. However, the available games and the value of the odds can vary depending on your chosen sportsbook. Certain online betting platforms even provide a live streaming feature, adding a layer of convenience to your in-play betting experience. This feature allows you to track the ongoing match closely, arming you with useful insights as you place your bets.
By understanding these additional betting options, you'll be better equipped to diversify your rugby betting strategy and potentially boost your winnings.
Top Rugby Competitions to Bet On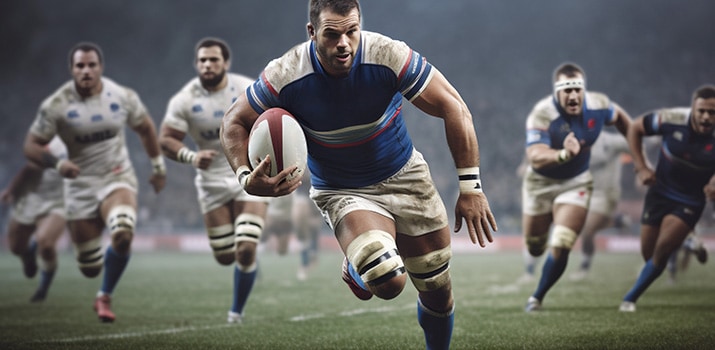 Rugby encompasses two main categories: Rugby League and Rugby Union. Each offers unique team compositions, with Rugby Union featuring 15 players per team and Rugby League consisting of 13 players. These two formats have given rise to numerous high-profile leagues and competitions that captivate both spectators and bettors alike. Here's a breakdown of the most bet-on rugby tournaments:
Super Rugby
Initially launched in 1996 by SANZAAR, Super Rugby is a premier Rugby Union tournament involving teams from Australia, Fiji, the Pacific Islands, and New Zealand. Originally branded as Super 12 and then Super 14, the competition was finally renamed Super Rugby in 2010. Over the years, the Crusaders have become the team with the most championships under their belt.
Six Nations Championship
One of the oldest Rugby Union tournaments, the Six Nations Championship features teams from England, Wales, Ireland, Scotland, France, and Italy. Originating in 1883 as the Home Nations Championship, it wasn't until 2000 that it was rebranded as the Six Nations. England and Wales stand out as the most successful teams in the tournament's history.
Gallagher Premiership
Founded in 1987, the Gallagher Premiership is among the most competitive Rugby Union leagues, featuring formidable teams such as the Bristol Bears, Saracens, and Leicester Tigers—the team with the most titles. This long-established tournament continues to evolve and attract a broad fan base.
Super League
Also known as Super League Europe, this Rugby League competition was established in 1996 as a replacement for the First Division, which dated back to 1895. Upon its inception, the league transitioned from a winter to a summer season, garnering widespread popularity across Europe.
NRL (National Rugby League)
Emerging in 1998, the NRL is a leading Rugby League competition primarily featuring clubs from Australia and New Zealand. It was established in the aftermath of the Super League War, a commercial dispute in the '90s. Currently, 16 teams compete in the league, with the South Sydney Rabbitohs holding the record for the most titles.
HSBC World Sevens
Initiated in 1999, the HSBC World Sevens is a global tournament that serves as a platform for Rugby Sevens, a shorter version of Rugby Union. Starting as the IRB World Sevens Series, the tournament was renamed to HSBC World Sevens in 2014 due to sponsorship reasons. The competition consists of 15 core national teams along with one regional qualifier and has been gaining significant traction ever since.
By understanding these marquee tournaments, you'll be well-equipped to make informed wagers and diversify your rugby betting portfolio.
Expert Tips and Strategies for Successful Rugby Betting
Rugby betting, like wagering on any other sport, demands a strategic approach to maximize success. The following guidelines will help you manage your bankroll effectively and optimize your chances for profitable wagers.
Shop Around for Optimal Odds
Before making any rugby bets, it's crucial to explore multiple sportsbooks to find the best available odds. Each platform will offer slightly different odds, and the only way to identify the best deal is through diligent comparison. Selecting the most competitive odds can substantially improve your returns, regardless of the betting market
Utilize Matched and Arbitrage Betting Techniques
When betting on rugby, consider employing arbitrage and matched betting strategies. Arbitrage betting involves placing bets on all outcomes of a particular market, ensuring a profit. To do this successfully, you need to have accounts with multiple sportsbooks and a substantial bankroll. Matched betting capitalizes on the bonuses and promotions provided by sportsbooks, such as free bets and reload bonuses, reducing the amount you invest in wagers.
Follow Expert Tipsters and Their Predictions
Leverage the insights provided by established rugby tipsters and expert analyses. These resources usually offer advice and predictions based on comprehensive research, helping you identify attractive betting opportunities. They can also validate your own assessments or dispel any uncertainties you may have.
Savor the Small Victories
Celebrate and cash in small wins, as they eventually add up. In rugby betting, there are no guarantees, so it's vital to appreciate the wins you do get. Accumulating these smaller wins can surprisingly add up to a substantial amount over time.
Common Pitfalls in Rugby Betting
Whether you're a novice or seasoned bettor, it's easy to fall into specific traps. Here are some commonly encountered mistakes in rugby betting and how to avoid them:
Lack of Sport Knowledge
Many bettors lack a deep understanding of rugby, hindering their ability to make informed wagers. Take the time to familiarize yourself with the sport's different formats and rules, such as the distinctions between Rugby League and Rugby Union or the fast-paced Rugby Sevens.
Overlooking Team Form and Injuries
Given that rugby is a contact sport, injuries are common. Ignoring a team's current form and injury status can be costly. Always check who's in form, returning from an injury, or sidelined due to injury before placing any bets.
Poor Bankroll Management
Frequent mistakes in bankroll management can lead to significant financial loss. Develop a structured bankroll strategy, designate a budget for betting, and stick to it. If you struggle with self-control, consider setting betting limits through your sportsbook.
Betting On Your Favored Team
One common error is letting emotional attachment to a team guide your betting choices. Avoid this by ensuring that every bet you place is backed by statistical analysis and objective data.
By applying these strategies and being aware of common pitfalls, you're better positioned for a rewarding rugby betting experience.
Bonus Tiime Conclusion
In summary, betting on rugby can be an exciting and rewarding experience when done thoughtfully and responsibly. Whether you're a seasoned gambler or a novice looking to try your luck, understanding the types of bets, doing extensive research, and adopting a solid bankroll management strategy are key to enhancing your betting experience and increasing your chances of success. By applying the tips and strategies outlined in this article, and by paying heed to common mistakes to avoid, you're equipping yourself with the knowledge needed to make more informed decisions.
Don't forget the value of bonuses, live betting opportunities, and the insights that can be gained from following expert rugby tipsters. With all these tools at your disposal, you'll be well on your way to becoming a savvy rugby bettor. Happy betting!
10 Frequently Asked Questions About How to Bet on Rugby
What are the Different Types of Rugby Bets Available?
There are various betting markets in rugby, including Outright Winner, Match Winner, Handicap Betting, Over/Under Markets, and Player and Team Bets. Each offers different ways to wager and varying degrees of complexity.
Where Can I Find the Best Rugby Betting Odds?
Odds can vary significantly between different sportsbooks. To find the best odds, it's advisable to compare multiple betting platforms before placing your bet.
What is Arbitrage and Matched Betting in Rugby?
Arbitrage betting involves covering all outcomes of a specific bet, ensuring a win, while matched betting utilizes bonuses and free bets to reduce the risk. Both strategies can be applied to rugby betting.
How Important is Research in Rugby Betting?
Research is crucial for successful betting. Understanding the sport, knowing the teams' forms, and player statistics can significantly improve your chances of placing a winning bet.
Can I Bet Live on Rugby Matches?
Yes, most sportsbooks offer in-play betting options for rugby games, allowing you to bet during live matches. Odds for live betting will change in real-time as the match progresses.
What is Bankroll Management in Rugby Betting?
Bankroll management involves setting aside a specific amount for betting and sticking to it. Proper bankroll management can help you bet responsibly and avoid significant losses.
Do Sportsbooks Offer Bonuses for Rugby Betting?
Many sportsbooks offer promotions like free bets, deposit bonuses, and reload bonuses that can be used for rugby betting. Utilizing these can enhance your betting experience.
Can I Follow Rugby Tipsters for Betting Advice?
Absolutely. Rugby tipsters offer predictions and advice based on extensive research, which can be a valuable resource when placing bets.
Should I Always Bet on the Favourite Team?
Betting on the favorite is not always the best strategy. It's essential to consider various factors like team form, injuries, and other circumstances that could affect the outcome.
How Can I Avoid Common Rugby Betting Mistakes?
The best way to avoid common mistakes is by doing your research, managing your bankroll wisely, and not letting emotions dictate your betting decisions.
Feel free to browse through the article for more detailed insights on each of these points to get a well-rounded understanding of how to bet on rugby successfully.