Playing at your favorite online casinos should be a blast. But it's crucial to ensure that your experience is also safe and secure. In this ultimate guide, we break down essential tips and checkpoints to guarantee you're wagering responsibly and securely.
Why Online Casino Safety Should Be Your #1 Priority
Your financial well-being and personal privacy are paramount. At Bonus Tiime, we meticulously review and verify casinos so you don't have to. Stick with us, and you're already taking the first step toward a secure online gaming experience.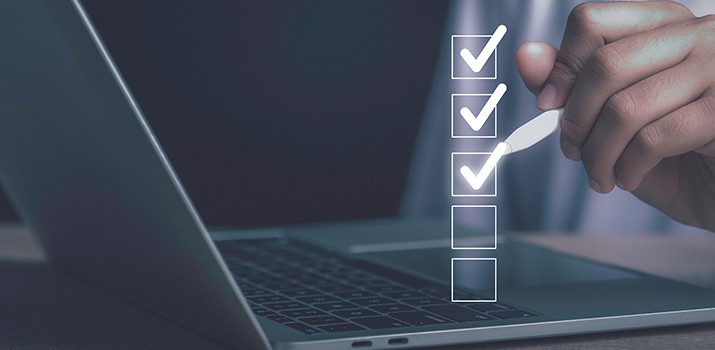 Key Online Casino Safety Metrics: Your Personal Checklist
Before you roll the dice or spin the wheel, pause for a moment to run through this safety checklist:
Regulatory Compliance: Is the casino licensed? Is it continuously monitored?
Audits and Transparency: Does the casino willingly share auditing information?
Data Security: How does the casino handle your personal data?
Fair Gameplay: Are the games rigged? Or does the casino employ a random number generator?
Robust Encryption: What steps has the casino taken to secure your data?
Software Integrity: Are you playing games from reliable providers?
Payment Security: Are your chosen payment methods reputable and secure?
Ownership Scrutiny: Who's behind the casino?
Recognition and Awards: Has the casino won industry awards or certificates?
Mobile Accessibility: Is the mobile experience as secure as the desktop one?
Customer Support: What support options are available, and are they reliable?
Must-Know Safety Features for Every Online Casino Player
1. Regulatory Licenses
Licensing by recognized authorities like the Malta Gaming Authority or the UK Gambling Commission is non-negotiable. Any casino lacking this should be immediately disregarded.
2. Consistent Auditing
Audits from credible third-party organizations ensure a casino is up to industry standards. It's an extra layer of assurance for players.
3. Data Protection Protocols
Casinos should use robust security measures, often outsourcing to renowned security firms, to protect your sensitive data.
4. Game Fairness
Make sure your chosen casino employs random number generators for a fair game every time. Trusted game providers like Hacksaw Gaming, Pragmatic Play, and Play'n GO are usually reliable indicators.
5. Encryption Techniques
Secure Socket Layer (SSL) or hybrid RSA encryption should be in place to protect your data from cyber threats.
6. Software Vendors
Check for eCOGRA certifications, a global stamp of approval, when assessing a casino's software providers.
7. Secure Payment Options
Payment providers should be recognizable, and transactions should be encrypted.
8. Ownership
Check if the casino belongs to a reputable gaming group, as this adds another level of trustworthiness.
9. Awards and Certifications
Industry recognition, especially from reliable sources like Bonus Tiime, add to a casino's credibility.
10. Mobile Safety
Ensure that the mobile version of the casino website is as secure as the desktop version.
11. Available Support
Robust customer support options, especially live chat, are important for resolving any issues promptly.
Bonus Tiime Conclusion
To wrap it all up, navigating the world of online casinos should never be a gamble when it comes to safety and security. Armed with the comprehensive checklist we've provided, you're well-equipped to make informed choices that prioritize your financial and personal well-being.
Remember, licensing is non-negotiable; always opt for casinos vetted by authoritative regulatory bodies. Additionally, pay close attention to factors like SSL encryption, frequent audits, and transparent terms and conditions. Our mantra is simple: Safety first, gaming second.
Your peace of mind is invaluable, so ensure the casino you choose is backed by positive reviews and certifications, including those on Bonus Tiime. After all, a well-regulated and secure environment elevates the entire online gaming experience.
So before you spin the wheel or roll the dice, run through our checklist to ensure that you're not just playing, but playing it safe. Happy and secure gaming!