Throughout cinema's history, casinos have held significant importance. Countless films with a casino theme have been released over the past two centuries. If you're both a film enthusiast and a casino lover, Lucky7Bonus has curated a list of the top 10 movies centered around casinos.
The following 10 movies aren't ranked and are chosen subjectively:
Casino Royale (2006)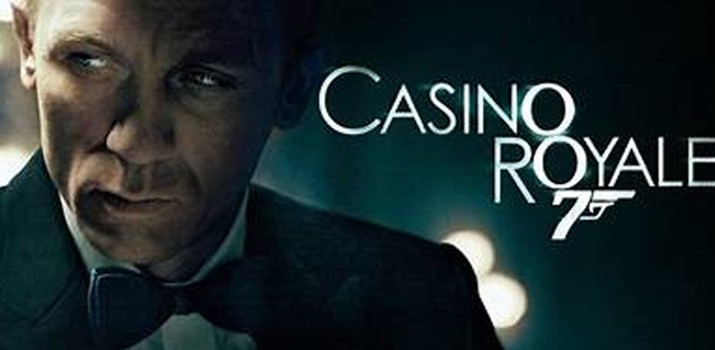 Released in November 2006, this film is one of the most famous from the James Bond series. Directed by Martin Campbell, James Bond, portrayed by Daniel Craig, faces off against Le Chiffre, the most influential private banker for international terrorism. To complete his mission, Bond has to win a poker game against this formidable foe. Despite surveillance by the British government, both Bond and his partner encounter multiple assassination attempts. Over its 2 hours and 18 minutes, Bond embarks on numerous adventures to bring down the criminal.
21 (2008)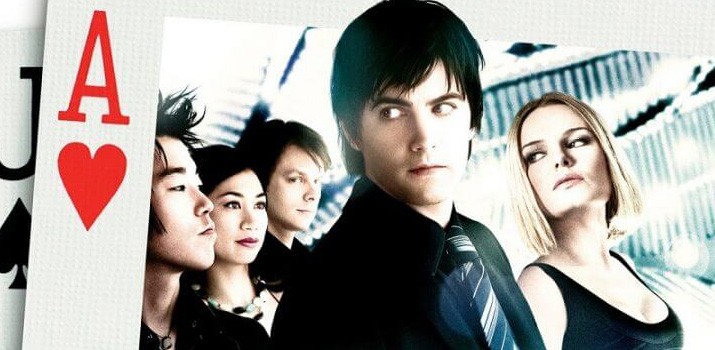 A treat for blackjack fans. In June 2008, Robert Luketic released one of the iconic casino-themed films. Ben Campbell, an MIT student, is struggling to fund his tuition. His part-time job doesn't cover his costs. His mathematical brilliance leads him to join a blackjack team. With the help of a professor, they devise a card counting strategy and head to Vegas, winning substantial amounts. But soon, casino security starts trailing them. This thrilling 2-hour 20-minute movie, based on a real story, delves deep into the world of casinos and blackjack.
Casino (1995)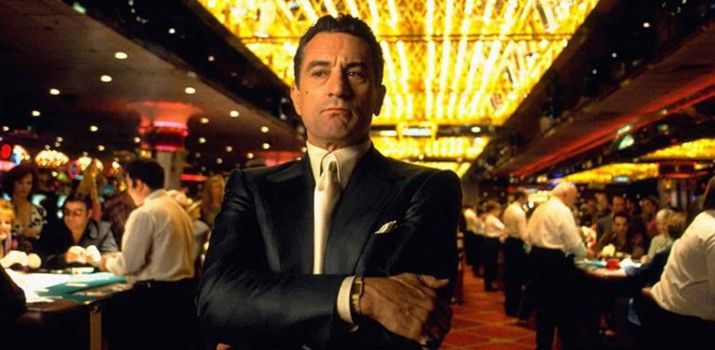 Released in 1995 by Martin Scorsese, the film follows Ace Rothstein, played by Robert De Niro, who is tasked to manage one of Las Vegas' largest casinos, the Tangiers. However, bad acquaintances turn his fortune around, leading him to his downfall. For nearly 3 hours, the film showcases the backstage world of casinos and its ties to the mob.
Ocean's Eleven (2001)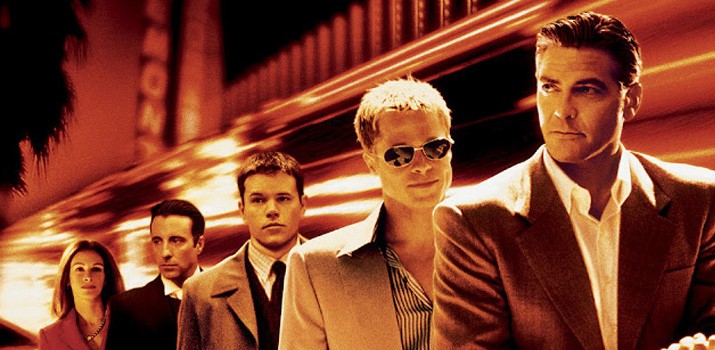 Steven Soderbergh, in 2001, released "Ocean's Eleven", which was a hit in France. George Clooney plays Danny Ocean, a man with a plan to rob three Vegas casinos. Together with his close friend Rusty Ryan (Brad Pitt), they assemble a team to execute the heist. But Ocean has an ulterior motive tied to an old flame.
The Gambler (2014)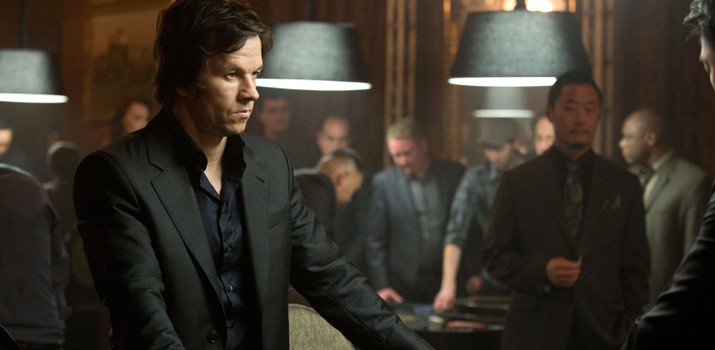 This movie is a remake of the 1974 "The Gambler". Directed by Rupert Wyatt, Mark Wahlberg plays Jim Bennett, a literature professor with a serious gambling problem. Despite accumulating debt, Bennett can't resist the allure of gambling.
The Last Casino (2004)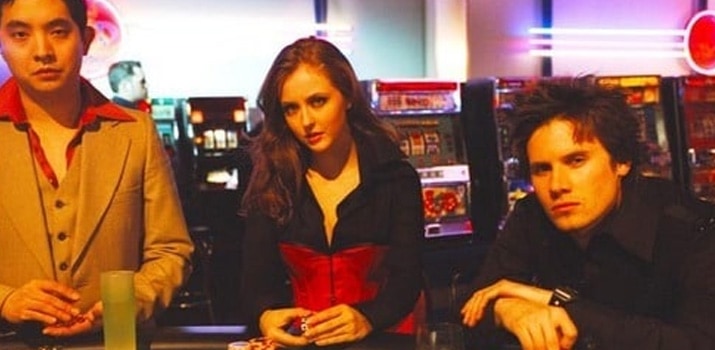 Directed by Pierre Gill, the film portrays a debt-laden Canadian professor skilled in blackjack. After being banned from casinos for his techniques, he trains students to play for him.
Rounders (1998)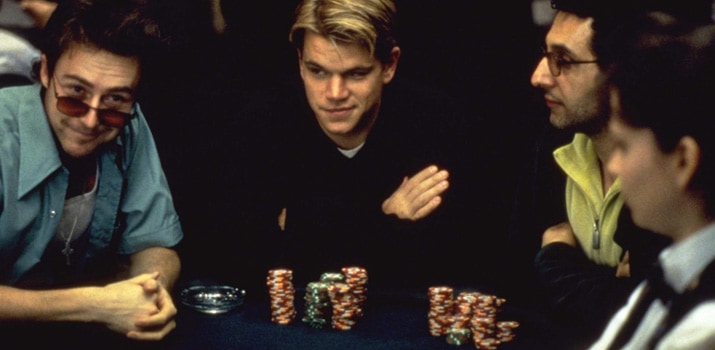 Directed by John Dahl, this drama follows Mike McDermott (Matt Damon), a poker prodigy. After losing his savings, he vows to quit poker, but an old friend pulls him back into the world of high-stakes games.
Bob the Gambler (1956)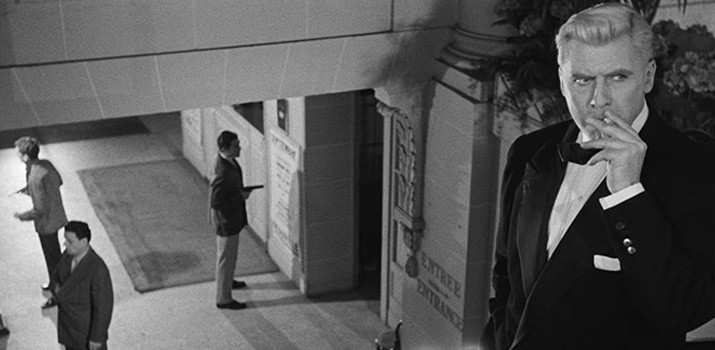 In the 1950s, French cinema also explored the casino theme. Jean-Pierre Melville's "Bob the Gambler" follows a retired criminal addicted to gambling. After losing everything, he plans a grand heist at the Deauville casino.
Bay of Angels (1963)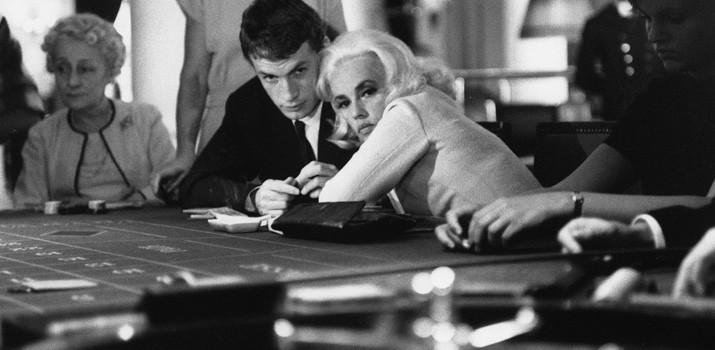 Directed by Jacques Demy, the film tells the story of a young bank employee, Jean Fournier, who turns into a regular casino player. In Nice, he meets a woman and faces a tough choice between love and gambling.
Croupier (1998)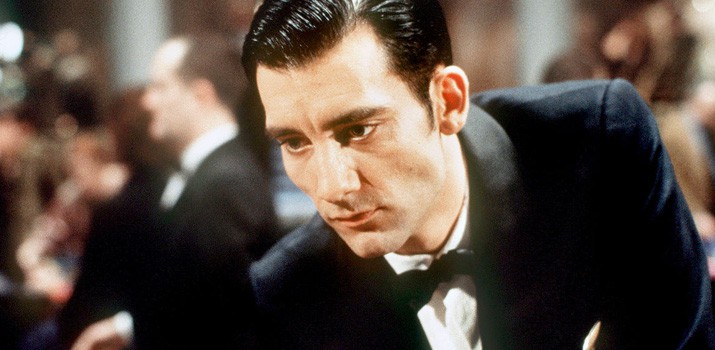 Directed by Mike Hodges, the film centers on a casino dealer. Played by Clive Owen, he finds himself torn between his job, his girlfriend, and a woman he meets at the casino.
Lastly, the "Las Vegas" series (2003-2008) created by Gary Scott Thompson follows the life of a casino manager, dealing with cheaters, quirky customers, and other challenges, reflecting both the dark and light sides of the casino world.
Bonus Tiime Conclusion
The allure of casinos and the world of high-stakes gambling has consistently provided a captivating backdrop for many memorable cinematic tales. From thrilling spy adventures like "Casino Royale" to the strategic brilliance of "Las Vegas 21", the blend of risk, reward, and human drama makes for an enthralling movie experience. While this list captures a diverse range of stories from different eras and perspectives, they all underscore the universal themes of ambition, desire, and the lengths people will go to in the pursuit of fortune and glory. Whether you're a die-hard casino enthusiast or simply a movie buff, these films offer a fascinating glimpse into the glittering world of casinos and the intriguing characters that inhabit them. So, the next time you're in the mood for a casino-themed film night, consider diving into one of these cinematic gems.