Las Vegas, the city of lights, is a place where dreams come alive and fortunes are made. Nestled in the heart of Nevada, this city is a beacon of luxury, entertainment, and opulence. Among its many attractions, one stands out as a testament to the grandeur of ancient Rome – the Caesars Palace. Dive into the rich tapestry of its history, architecture, and cultural significance.
The Birth of an Empire: Origins of Caesars Palace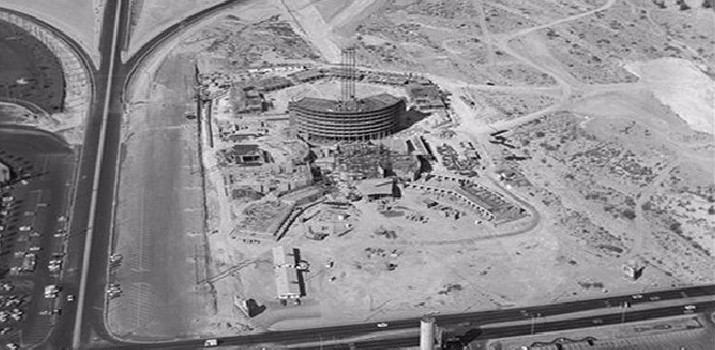 The Visionaries Behind the Dream
In the early 1960s, two ambitious men, Jay Sarno and Stanley Mallin, envisioned a casino that would redefine luxury. With a loan of $10.6 million from the Teamsters Central States Pension Fund, their dream began to take shape. However, as the project progressed, Sarno emerged as the sole visionary, sidelining Mallin.
Sarno's vision was clear. He wanted to recreate the grandeur of the Roman Empire. He aimed to make every guest feel like Julius Caesar himself. Interestingly, the name isn't "Caesar's Palace" but "Caesars Palace", emphasizing the grandeur of all Caesars, not just one.
The Grand Opening: A Night to Remember
August 5, 1966, marked the grand inauguration of Caesars Palace. Sarno, along with his new partner Nate Jacobsen, left no stone unturned. The event boasted two tons of filet mignon, 140 kg of Maryland crab meat, and over 50,000 glasses of champagne. The highlight? An unprecedented order of Ukrainian caviar. The ambiance was further enhanced by waitresses in Greco-Roman attire, greeting guests with, "Welcome to Caesars Palace, I am your slave." The event was a roaring success, raking in $42 million in reservations.
Architectural Marvel: The Design of Caesars Palace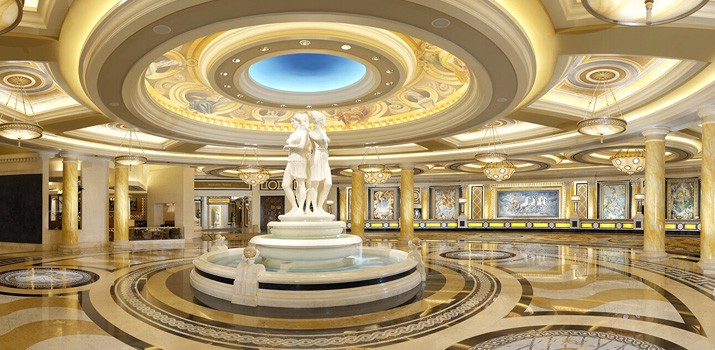 Echoes of Ancient Rome
Caesars Palace is not just a casino; it's a journey back in time. The architecture is meticulously designed to reflect the Roman Empire's grandeur. The main attraction, the Roman Tower (now Julius Tower), stands tall with 14 floors housing 587 rooms. Over the years, other towers were added, each exuding luxury and opulence.
Every corner of Caesars Palace is a tribute to Rome. From statues of Julius Caesar, Augustus, and Cleopatra to replicas of famous fountains like The Fall of Atlantis, the attention to detail is astounding. And for those looking to shop, The Forum Shops at Caesar offer a unique shopping experience.
Entertainment Galore: A Hub for the Arts
Caesars Palace is synonymous with entertainment. Over the years, it has hosted legends like Sting, Elton John, and Cher. However, Celine Dion holds a special place, with the Colosseum built specifically for her. From 2003 to 2011, she performed 723 shows, captivating audiences with her mesmerizing voice.
Sports enthusiasts aren't left out either. The 1980s saw iconic boxing matches, and a statue of boxing legend Joe Louis stands as a testament to this era. Furthermore, in 1981 and 1982, the Caesars Palace parking lot transformed into a Formula 1 racing track, offering a unique anti-clockwise racing experience.
Caesars Palace in Pop Culture
Silver Screen Appearances
Caesars Palace's grandeur has caught the eye of many filmmakers. It has been featured in iconic movies like Rocky III, Rain Man, and Ocean's Eleven. The Hangover, in particular, showcased a suite that, in reality, doesn't exist!
Television Features
The allure of Caesars Palace extends to television as well. Shows like The Sopranos, Friends, and The Simpsons have featured this iconic casino. Surprisingly, the series Las Vegas, which showcases the city in all its glory, missed out on featuring Caesars Palace.
Bonus Tiime Conclusion
Caesars Palace is not just a casino; it's a symbol of luxury, history, and entertainment. It stands as a testament to the vision of its founders and the enduring allure of ancient Rome. Whether you're looking to try your luck, experience world-class entertainment, or simply bask in its architectural beauty, Caesars Palace promises an experience like no other.