In this critical analysis, "Overcoming Controversy: Ledger's Response to Criticism of Their New Wallet Recovery Feature," we delve into the contentious new update by Ledger, a leader in cryptocurrency hardware wallets. Ledger's innovative approach to wallet recovery raised some eyebrows across the crypto community, leading to significant backlash and fierce debates around the security implications of this feature.
The company found itself in the eye of a storm, requiring a swift and strategic response. This piece explores how Ledger addressed the controversy, communicating the technological intricacies, security details, and user benefits to the often skeptical and security-conscious crypto audience.
We will take a comprehensive look at the technical aspects of this new recovery feature, the initial criticism it received, Ledger's responsive strategy, and the aftermath of their efforts. Whether you are a crypto enthusiast, a Ledger user, or a technology aficionado interested in how companies navigate public controversies, this analysis will provide a valuable insight.
The Controversy Surrounding Ledger Recover
In the dynamic landscape of cryptocurrency, Ledger, a leading provider of hardware wallets, has been facing a flurry of criticism due to its newly introduced feature, "Ledger Recover". This service, aimed at safeguarding users' seed phrases, has ironically raised some eyebrows for its perceived compromises to privacy and security.
The Criticism of Ledger Recover
The primary purpose of Ledger Recover is to provide a fail-safe for users who might lose their seed phrases – unique strings of words serving as the key to their digital wallets. Ledger Recover stores these phrases in an encrypted format across multiple third-party custodians, aiming to strike a balance between user convenience and the inherent security benefits of offline cold storage. However, the company's move towards a more hands-on approach has met with a backlash from the crypto community.
Critics argue that by allowing third parties to hold encrypted versions of a user's seed phrase, Ledger is introducing potential vulnerabilities that contradict the core principle of hardware wallets – complete control and privacy of one's digital assets. They also express concern over the necessity to provide a government-issued ID to use the service, fearing it may erode the anonymity that many in the crypto space value.
The Role of Privacy and Security Concerns
The controversy around Ledger Recover brings the larger debate on privacy and security in the crypto world to the forefront. Cryptocurrencies, by design, offer an unparalleled level of control over personal finances. Users are typically the sole custodians of their private keys (or seed phrases) which give them access to their digital wealth. This eliminates the need for middlemen or third-party entities, a fundamental trait of decentralized finance.
While Ledger's intentions with Ledger Recover seem to be rooted in user convenience, the crypto community's response reflects its deep-seated commitment to privacy and security. It underscores the idea that any service within the crypto space, even those aimed at enhancing user experience, must be carefully assessed for potential risks to these core ideals.
Understanding Ledger Recover and its Security
In the world of cryptocurrency, maintaining control and security over your digital assets is crucial. As part of its ongoing commitment to user security, Ledger, a leading provider of hardware wallets, has introduced a new feature called Ledger Recover. While its inception has stirred some controversy, understanding the underlying mechanics and security measures employed can help demystify the service.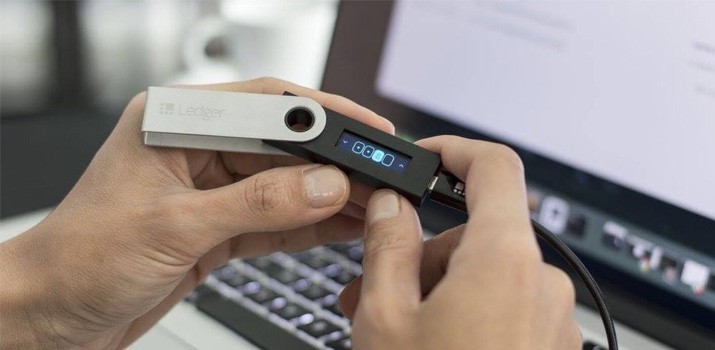 How Ledger Recover Works
Ledger Recover is an optional service that addresses a common pain point for hardware wallet users: the potential loss of their seed phrase. A seed phrase is a series of randomly generated words that serve as the recovery key for a cryptocurrency wallet. If this phrase is lost, access to the stored cryptocurrencies could be permanently lost.
To prevent this, Ledger Recover offers a backup solution. When a user subscribes to the service, their seed phrase is encrypted and then split into three fragments. Each fragment is stored securely with a separate entity – Coincover, Ledger, and an independent backup service provider.
The ingenious part of this system is that each fragment is useless on its own. When a user needs to access their wallet, two out of the three entities send their fragments back, which are then reassembled to recreate the private key. This ensures that even if one entity was compromised, the user's seed phrase would still be safe.
The Role of Third-Party Custodians in Ledger Recover
The participation of third-party custodians in Ledger Recover is a critical component of the system's security structure. By dividing and distributing the encrypted seed phrase among three separate entities, Ledger ensures that no single entity has access to the complete seed phrase. This significantly reduces the risk of total data breach and protects the user's assets from potential threats.
Additionally, each of these entities is required to maintain strict security protocols and standards. Their role as custodians is not merely passive storage; they contribute to the overall security framework of Ledger Recover by actively protecting the fragments in their care.
Community Response and Ledger's Defense
The unveiling of Ledger's new feature, "Ledger Recover", has created ripples throughout the cryptocurrency community. The response has been divided, with some members voicing concerns about privacy and security issues, and others acknowledging the potential benefits of this new feature. Amidst this, Ledger has stepped up to address the criticisms and alleviate concerns about their new offering.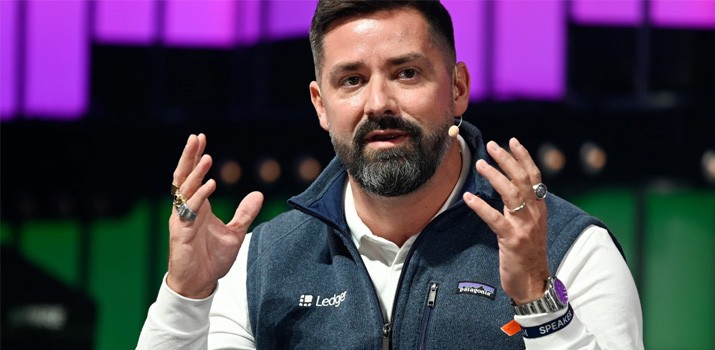 Crypto Twitter's Backlash Against Ledger Recover
The primary platform for the community's response to Ledger Recover has been Twitter, where crypto enthusiasts, investors, and influencers alike have shared their thoughts and concerns. Critics have argued that the new service, by storing encrypted seed phrases with third-party custodians, undermines the foundational principles of privacy and security that Ledger has long championed.
A common point of contention is the requirement for Ledger Recover customers to provide a government-issued ID to use the service. Many in the crypto space view this as an infringement on the anonymity that cryptocurrencies inherently provide. Furthermore, critics argue that splitting the encrypted key among third parties leaves it potentially vulnerable, undermining the primary purpose of a hardware wallet.
Ledger's Standpoint: Responding to Critique
In response to the backlash, Ledger has not stayed silent but stepped forward to defend its position. The company's leadership has emphasized that Ledger Recover is an optional service and has been designed with the utmost attention to security and privacy.
Ledger Co-founder Nicolas Bacca has stressed that Ledger Recover is not a backdoor to user's wallets. He asserts that users remain in control, and nothing will happen without their consent. The company also plans to open-source its code, allowing users to see exactly how the service operates and ensures security.
CEO Pascal Gauthier reiterated that Ledger Recover is a step forward in the evolution of crypto technology and user experience. In his words, "the piece of paper is a thing of the past and Ledger Recover is a thing of the future." He firmly believes there is no compromise to security with this new feature
Securing Your Winnings: The Crucial Role of Ledger in the Crypto Casino Landscape
Ledger, the renowned cryptocurrency hardware wallet provider, is increasingly recognized for its contributions to the crypto casino space. The integration of Ledger's secure cold storage solutions provides a safety net for online gamblers, enhancing security in a domain that is often fraught with risks.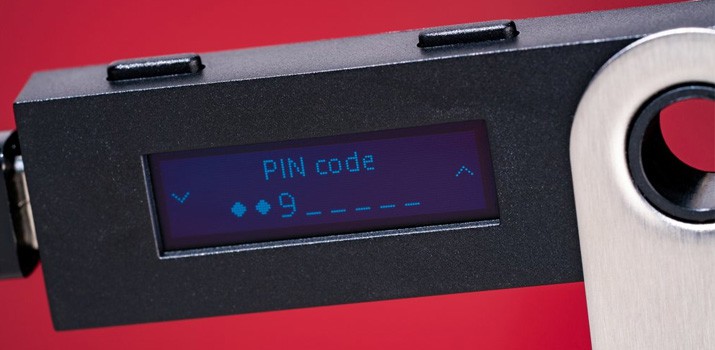 Enhanced Security with Ledger in Crypto Casinos
Cryptocasinos, which are online gambling platforms that use cryptocurrencies, have become increasingly popular due to the convenience, privacy, and speed they offer. However, the security of users' digital assets has been a concern given the high-profile hacks in the crypto space. Here, Ledger plays a pivotal role in ensuring that players' winnings are kept secure. Ledger hardware wallets allow users to securely store their cryptocurrency winnings offline, thus safeguarding them from potential online threats.
A critical aspect of crypto gambling is the secure management of crypto assets, and Ledger's innovative technology is instrumental in this regard. It provides an additional layer of security, helping to prevent unauthorized access to the user's private keys, the critical digital codes required to access and manage crypto assets. By storing private keys in an offline environment, Ledger wallets keep them out of reach from hackers, further bolstering the security of assets in a cryptogambling context.
The Alignment of Ledger's Principles with Decentralized Cryptocurrencies
Furthermore, Ledger's emphasis on user control and transparency aligns well with the philosophy of decentralized cryptocurrencies, making it a preferred choice for crypto casino players. The Ledger Live platform, for instance, allows users to manage their crypto assets securely, providing clear insight into their portfolio performance.
The link between Ledger and crypto casinos is indicative of a broader trend towards prioritizing security in the cryptocurrency and online gambling worlds. As crypto casinos continue to mature and user security becomes increasingly paramount, Ledger's importance in this space is likely to grow further. The company's commitment to combining top-tier security with user-friendly experience makes it a potent ally for crypto casinos and their users.
Bonus Tiime Conclusion
In conclusion, the unveiling of Ledger's new feature, "Ledger Recover", has sparked an intense debate within the cryptocurrency community. On one hand, Ledger has innovatively addressed a common issue for users – losing their seed phrase – by providing a backup solution. On the other hand, concerns about privacy, security, and the role of third-party custodians have been raised, leading to significant backlash, particularly on platforms like Twitter.
However, Ledger, as a company, has shown an openness to this critique. By defending their standpoint and providing clarifications, they have emphasized their commitment to user security and empowerment. It is clear that Ledger Recover is a reflection of their efforts to balance user experience and security, a challenging task in the world of digital assets.
The intersection of Ledger's hardware wallets and the crypto casino world further emphasizes the importance of such security measures. Cryptocasinos, as part of the broader online gambling world, are increasing in popularity and need robust security systems to protect their users' assets. The integration of Ledger's technology is crucial in this context, helping to ensure that players' cryptocurrency winnings are kept secure.
The discourse surrounding Ledger Recover serves as a poignant reminder of the ongoing challenge within the cryptocurrency industry to align user experience, privacy, and security. As the dialogue continues and Ledger evolves in response to the feedback, the crypto industry will watch closely to see how Ledger and similar companies navigate these complex waters. No matter the outcome, the critical role of open discourse and active feedback in driving technological progress in the crypto world is evident.
Frequently Asked Questions about Ledger
What does a ledger crypto recovery phrase look like?
A Ledger crypto recovery phrase is a 24-word sequence that serves as a backup to restore your wallet if needed. It's unique and confidential.
How to reset a Ledger Nano S if you forget your password?
To reset a Ledger Nano S, enter the incorrect PIN three times. The device will reset automatically, and you can restore it using your recovery phrase.
Do I actually lose my cryptocoins if I lost my ledger wallet?
If you lose your Ledger wallet, your cryptocurrencies are not lost. You can restore your wallet using your recovery phrase on a new device.
Can anyone access your Ledger Nano S if they have it?
Without the PIN, nobody can access your Ledger Nano S. It's secured by a user-defined PIN code.
How do crypto recovery services work?
Crypto recovery services work by providing secure and encrypted backups of your seed phrase or private keys, which can be used to restore access to your funds.
How can we verify if the ledger wallet is legit?
To verify a Ledger wallet, check the authenticity of the device via Ledger Live's genuine check feature, and always buy from authorized dealers.
What is a 25 word passphrase for a Ledger Nano S?
A 25-word passphrase for a Ledger Nano S serves as an extra security layer, acting as a 25th word added to your 24-word recovery phrase.
Is Ledger Nano safe?
As of my knowledge cut-off in September 2021, Ledger Nano is considered safe, employing high security standards to protect your crypto assets.
Where is the safest place to store a Ledger Nano S?
The safest place to store a Ledger Nano S is in a secure, offline location, like a safe or a safety deposit box.
Would you buy a Ledger Nano S off Amazon?
Buying a Ledger Nano S off Amazon is generally safe if it's from a reputable seller, but purchasing directly from Ledger is the safest option.