Artificial Intelligence (AI) is now a game-changer in various sectors, and the gambling and sports betting industry is no exception. With the ability to enhance player experiences, ensure responsible gambling, optimize marketing strategies, and manage cybersecurity threats, AI has a substantial role in shaping the future of this industry. In this comprehensive exploration, we will delve into the multifaceted ways AI is revolutionizing gambling and sports betting.
AI's Contribution to Responsible Gambling
As the gambling industry evolves, so does its responsibility towards the community. AI serves as a powerful tool in fostering responsible gambling practices and preventing potential harm.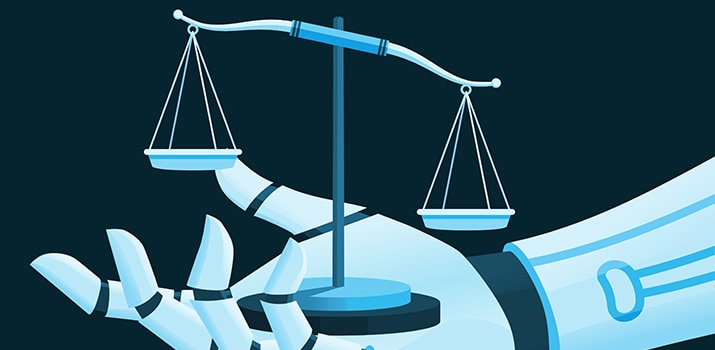 How AI Predicts and Manages Problem Gambling
AI's predictive capabilities are now being harnessed to address the pressing issue of problem gambling. By constantly scanning and interpreting data, AI algorithms can identify early warning signs of addictive behavior, such as continuous betting or 'loss chasing.' This ability allows online gambling providers to intervene at an appropriate time, helping to prevent addiction and promote responsible gambling.
Moreover, AI platforms like Slotegrator suggest that by identifying these patterns and informing the gambler, it can encourage players to make responsible decisions, thus reducing the prevalence of problem gambling.
Addressing Unlawful Gambling Practices with AI
Unlawful gambling practices, such as playing in illegal online casinos or misleading advertising promotions, are significant challenges in the industry. However, AI can assist in combating these issues by recognizing anomalies in player behavior or detecting misleading promotional content.
With its pattern-recognition abilities, AI can help regulatory bodies oversee the industry more effectively, ensuring adherence to regulations and fostering a safer and more reliable gambling environment.
The Advent of Personalized Experience in Online Betting
In today's digital age, personalization is key to enhancing user engagement. AI is now enabling online gambling and sports betting platforms to provide personalized experiences, akin to popular entertainment platforms like Netflix.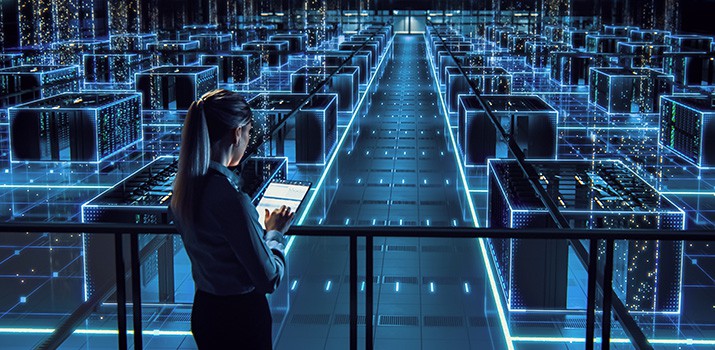 Using AI for Tailored Gambling Experiences
AI algorithms can analyze a player's behavior and preferences to curate tailored gaming experiences, enhancing player engagement. For example, generative AI tools such as ChatGPT can recommend players for fantasy sports betters or even create novel betting scenarios.
By adapting to user preferences, AI not only enhances the user experience but also opens the door to innovative gaming possibilities, thereby propelling the industry forward.
The Challenges and Potential Risks of AI-Personalized Content
While the promise of AI-enabled personalization is immense, it's crucial to be aware of its challenges. AI is still in its infancy, and its personalized content can sometimes be incoherent or misleading. Furthermore, AI-generated content can potentially lead to security vulnerabilities.
Despite these challenges, continuous research and development in AI are ensuring these issues are addressed effectively, paving the way for a secure and personalized betting experience.
Customized Marketing Strategies Enabled by AI
Artificial Intelligence isn't merely enhancing the player experience; it's revolutionizing the marketing strategies in the gambling industry as well.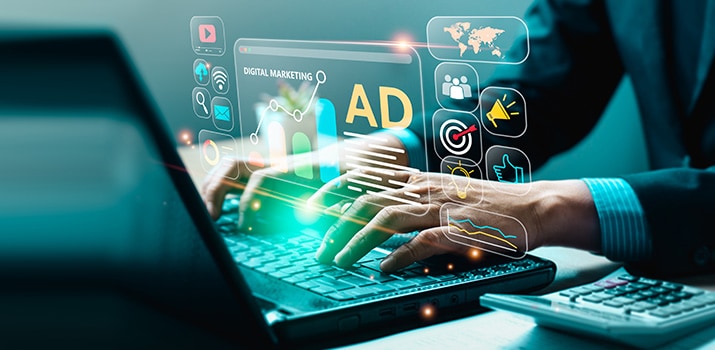 AI and Machine Learning: The Future of Gambling Marketing
AI and machine learning technologies provide marketers with the tools they need to create effective, personalized strategies. AI can optimize search results, generate keyword-rich landing pages, and identify relevant websites for targeted advertising. This automation allows for a more strategic marketing approach, reaching more users with less effort.
Moreover, AI tools can adapt to customers' changing needs over time, informing fans about odds or game highlights, or even offering dynamic pricing and incentives. This degree of personalization not only boosts user engagement but also promotes brand loyalty.
Using AI to Optimize User Engagement and Marketing Outcomes
AI enables marketers to better understand their audiences and make informed decisions. By segmenting the market and analyzing user behavior, AI can help tailor marketing strategies for maximum impact. Whether it's sending notifications about game highlights or offering personalized incentives, AI plays a crucial role in enhancing user engagement and optimizing marketing outcomes.
However, it's essential to use these tools responsibly, ensuring promotions are clear and honest, to maintain user trust and foster a positive gambling environment.
The Role of AI in Detecting Fraud and Misuse in Online Gambling
In the face of the growing threat of cybersecurity, fraud, and misuse, AI emerges as a powerful ally for online gambling platforms.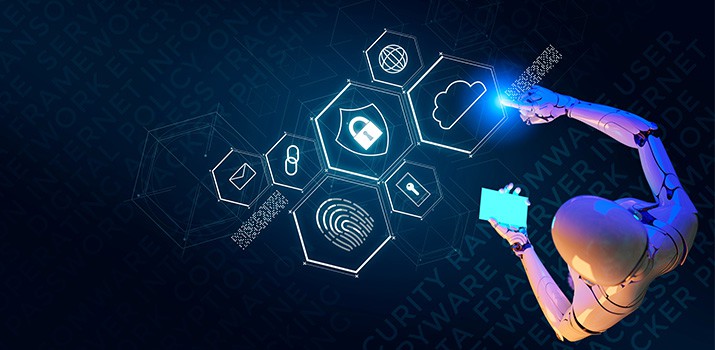 Mitigating Cybersecurity Risks in Gambling with AI
With the surge in online betting activities, cybersecurity has become a crucial concern. AI can help mitigate these risks by identifying and combating fraudulent practices like synthetic ID fraud or detecting anomalies that indicate hacking attempts.
Advanced AI algorithms can monitor game interactions in real-time, identifying bots with high accuracy, and trained machine-learning models can predict cheating patterns, ensuring a fair and secure environment for players.
AI's Struggles Against Evolving Online Threats
Despite AI's significant advancements in detecting and countering threats, it's a constant race against increasingly sophisticated online threats. Hackers continue to find new ways to avoid detection, as evidenced by the rise of "credential stuffing," where compromised login information is used to gain unauthorized access.
Nonetheless, continuous innovation and learning in AI and cybersecurity are crucial to staying ahead of these evolving threats and ensuring a safe and secure gambling experience.
AI's Impact on Internal Management of Betting Companies
AI's transformative impact extends to the internal management of betting companies, optimizing operations and profitability.
Leveraging AI for Efficient Management and Profit Maximization
AI algorithms can streamline various aspects of a betting company's operations, from automating customer service to managing cash flow. By interpreting and utilizing large datasets, AI can provide insights that help companies make informed decisions, ultimately leading to increased profitability.
Additionally, AI can assist in managing a company's bottom line, providing efficient ways to manage cash flow, and driving profitability.
AI and the Future of Jobs in the Gambling Industry
While some people fear that AI might lead to job loss, reports suggest that AI could actually create new jobs. A World Economic Forum report predicted that AI and machine learning would lead to 12 million net-new jobs.
However, the exact impact of AI on the future of jobs in the gambling industry remains to be seen. It's clear, though, that AI will continue to play a pivotal role in reshaping the industry, presenting both challenges and opportunities for those who work within it.
Bonus Tiime Conclusion
The implications of AI in revolutionizing gambling and sports betting are far-reaching. From fostering responsible gambling to offering personalized betting experiences, enhancing marketing strategies, detecting fraud, and optimizing internal management, AI is undoubtedly a game-changer for the industry.
While AI presents challenges, such as potential security vulnerabilities and an evolving threat landscape, ongoing advancements are continually improving AI's reliability and effectiveness. The future of the gambling and sports betting industry will undoubtedly be shaped significantly by AI, opening up exciting new possibilities for players, businesses, and regulators alike.