In an exciting development, Everton Football Club, one of the esteemed names in the English Premier League, has recently announced its sponsorship deal with Stake.com's sister brand, Kick.com. This novel alliance redefines the football sponsorship landscape, showcasing the growing influence of digital platforms in sports marketing. Here, we delve deeper into the particulars of this strategic collaboration and its implications for both the sports and digital industries.
Everton Football Club Welcomes Kick.com
Everton's connection with Kick.com, an emerging brand under Stake.com's umbrella, presents a momentous shift in the traditional sponsorship landscape. Kick.com's logo will now proudly adorn Everton's matchday sleeves, symbolizing the fusion of sport and technology.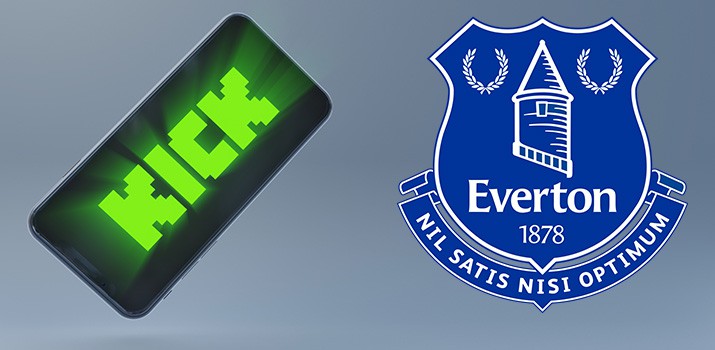 The Intricacies of the Deal
Everton's agreement with Kick.com holds far-reaching implications. While financial specifics remain undisclosed, industry pundits speculate that the deal provides a significant financial boost for the club.
A Mutualistic Relationship
This sponsorship is not just a monetary transaction. Everton offers Kick.com widespread brand exposure and legitimization. Conversely, Everton gets a chance to connect with the younger, tech-savvy demographic that forms a substantial part of Kick.com's user base.
Kick.com's Journey to Football Sponsorship
Kick.com's leap into football sponsorship originates from its roots as Stake.com's sister brand. Stake.com has been carving out a niche for itself in the digital space and, through Kick.com, now ventures into the football world. Kick.com's partnership with Everton signifies a substantial investment in growing brand visibility and demonstrating its commitment to the sport.
Stake.com's Influence in the Deal
Stake.com, the parent company, plays a critical role in facilitating Kick.com's sponsorship. By establishing Kick.com as a separate brand, Stake.com has opened up new avenues of marketing and partnerships, a strategy manifested in the Everton deal.
Everton's Vision for the Future
Everton's tie-up with Kick.com illustrates the club's forward-thinking approach. By embracing digital platforms, Everton is setting the trend for other football clubs, heralding a new era of sports marketing that leverages technology and digital spaces.
Adapting to Changes: Everton's Response to the Premier League's Betting Sponsor Ban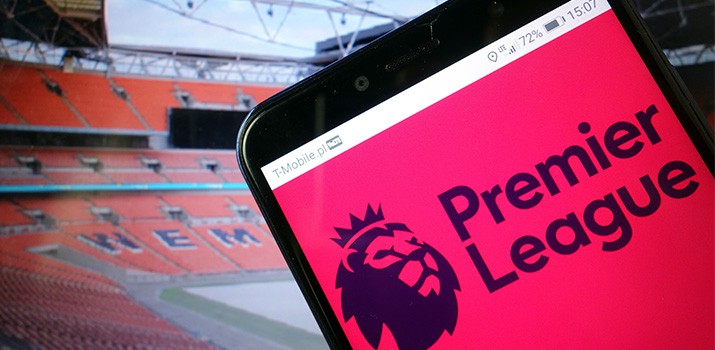 Everton's Foresight in Adapting to Changing Sponsorship Landscape
The Premier League, the top tier of English football, recently announced a crucial change in its sponsorship policies that prohibits football clubs from having betting brands prominently displayed on the front of their jerseys from the 2026/27 season. While the move is seen as a crucial step towards addressing the issue of problem gambling, it brings forth new challenges for the clubs involved.
Everton Football Club, for instance, has been in the spotlight recently for its novel sponsorship agreement with Kick.com, a brand under the digital platform Stake.com. This partnership is a significant deviation from the conventional football sponsorships, which have traditionally been dominated by gambling companies. The impending ban on betting sponsors, therefore, casts an interesting light on Everton's foresight and adaptability.
The Premier League's decision to ban betting sponsors is primarily aimed at mitigating the influence of gambling advertisements on fans, particularly the younger, impressionable audience. The clubs' shirts, viewed by millions around the globe, have been a potent channel for betting advertisements. The ban, therefore, is seen as a way to protect susceptible followers from being exposed to potentially harmful content.
Here is the list of Premier League Club with a betting partner :
Bournemouth – Dafabet
Brentford – Hollywoodbets
Everton – Stake.com
Fulham – W88
Leeds United – SBOTOP
Newcastle United – Fun88
Southampton – Sportsbet.io
West Ham United -Betway
Notwithstanding the ban, gambling companies are not entirely excluded from the clubs' sponsorship portfolio. They will still be permitted to advertise on clubs' shirt sleeves, training tops, and stadium advertising boards. This move, critics argue, dilutes the sincerity of the self-imposed ban. However, it does hint at an interesting opportunity for Everton.
Given Everton's recent partnership with Kick.com, the club stands in a strong position to navigate this regulatory change. The affiliation with a digital platform, which does not fall under the category of gambling, allows Everton to abide by the new regulations without undergoing a significant sponsorship overhaul. It also illustrates Everton's foresight in aligning itself with an industry that is not only increasingly influential but also compliant with the changing regulations.
Future Prospects and Challenges: Navigating the New Sponsorship Terrain
The monetary implications of the ban, while seemingly impactful, are not as significant as they might appear at first glance. According to industry insiders, the revenue generated from front-of-shirt deals with betting companies, typically ranging from UK£4 million to UK£6 million annually, pales in comparison to the revenues generated from TV rights and other sources. Therefore, the financial impact on Everton is unlikely to be considerable.
The challenge that lies ahead for most clubs is finding suitable replacements for betting sponsors. In this regard, Everton's alliance with Kick.com puts it in a strong position. By already having a non-betting sponsor, the club can avoid the scramble for new sponsors that many clubs may face.
The shift away from betting sponsors may also present an opportunity for clubs to explore emerging categories for sponsorship. Although the prospect of cryptocurrency firms filling the void has been mooted, the instability of the market makes it a risky proposition.
However, Everton's successful partnership with a digital brand like Kick.com showcases the potential of digital platforms as a sustainable and fruitful source of sponsorship. This could inspire other clubs to explore similar opportunities and help to revolutionize the sports sponsorship landscape.
Bonus Tiime Conclusion
In summary, the collaboration between Everton and Kick.com signifies a pivotal shift in sports sponsorship. It highlights the blend of sports and technology, setting a new standard in the industry. The deal not only provides a fresh revenue stream for Everton but also future-proofs the club ahead of the Premier League's impending betting sponsor ban.
Kick.com benefits from widespread exposure and enhanced credibility, while also underscoring the potential of digital platforms in football sponsorships. This pioneering partnership presents a valuable blueprint for other clubs navigating the changing sponsorship landscape, suggesting a promising future for non-traditional alliances in sports.