In recent years, online casinos have revolutionized the gambling landscape, providing an accessible and diverse platform for enthusiasts. With a vast array of games at their fingertips, players can indulge in the exhilarating world of gambling without leaving their homes. The convenience, coupled with the tantalizing prospect of substantial winnings, has made online casinos an increasingly popular pastime.
However, as the stakes are high, the question that beckons many is: what are the ingredients for success in this virtual gambling realm? Is it a matter of sheer luck, employing shrewd strategies, or a synergy of both? This article takes a deep dive into the mechanics and nuances of online casinos, shedding light on the enigmatic world of online gambling, and providing insights into how one might navigate these digital waters in pursuit of the jackpot.
The Role of Luck in Winning Big at Online Casinos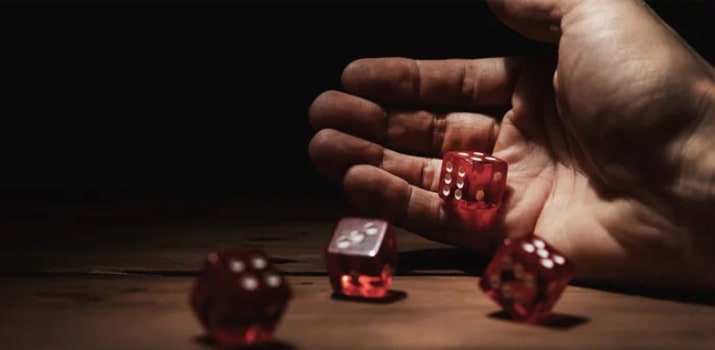 Gambling has always been associated with luck. The thrill of not knowing what's going to happen next is what draws many people to casinos. But how much of this is true in the realm of online casinos? Let's break down the element of luck in online gambling.
The Unpredictable Nature of Casino Games
Online casinos offer an array of games such as slots, roulette, and blackjack. These games, unlike poker, are largely based on chance. The outcomes are unpredictable and, in many cases, there are no skills or strategies that can significantly alter the outcome. Slots, for example, use random number generators (RNG) to determine the symbols that will appear on the reels. This means that each spin is independent and random.
While some players may experience short-term success due to pure luck, it's important to remember that luck is volatile. There's no pattern or predictability, and what might seem like a lucky streak could quickly turn into a series of losses.
Why Relying on Luck Isn't a Sustainable Strategy
Relying solely on luck is not a sustainable strategy for accruing wealth through online casinos. Because the outcomes of games like slots and roulette are random, there's no control over the results. This makes it impossible to consistently win without the factor of luck being in your favor.
Moreover, the house always has an edge. Casinos are businesses, and they're designed to make money. Over the long term, the odds are stacked in favor of the casino. While you might get lucky occasionally, it's essential to play responsibly and not see gambling as a reliable source of income.
Understanding RTP (Return to Player) and Slot Machine Volatility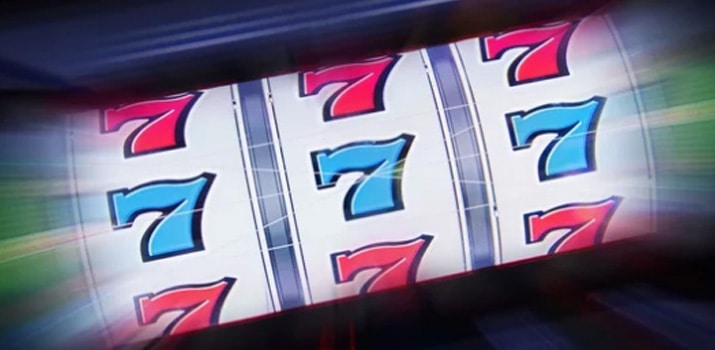 As we delve deeper into the mechanics of online slots, two concepts stand out – RTP and Slot Machine Volatility. These concepts can help players make informed decisions when choosing which slot games to play.
Demystifying RTP: What It Means and How It Works
Return to Player, or RTP, is a term used by online casinos to describe the percentage of wagered money that a slot machine will pay back to players over time. For instance, if a slot has an RTP of 96%, it means that it's expected to return 96% of all the money wagered on it over the long run.
However, it's crucial to understand that RTP doesn't apply to individual gaming sessions. In the short term, a slot machine's RTP can fluctuate wildly. A player might lose significantly in one session, while another could hit a big win. It's only over an extended period and numerous plays that the RTP gravitates towards the stated percentage.
Decoding Slot Machine Volatility: Balancing Risk and Rewards
Volatility, in the context of slot machines, refers to the level of risk associated with a particular game. Low volatility slots tend to offer smaller, more frequent payouts, while high volatility slots offer larger payouts but less frequently. Understanding this can help you choose games that align with your risk tolerance and playing style.
High volatility slots can be alluring with the potential of massive payouts, but they require a degree of patience and a suitable bankroll. On the other hand, low volatility slots might be more appropriate for players who prefer steady, albeit smaller, wins. Striking a balance and playing slots that match your preferences can enhance your gaming experience.
High-Potential Slot Machines: The Road to Big Multipliers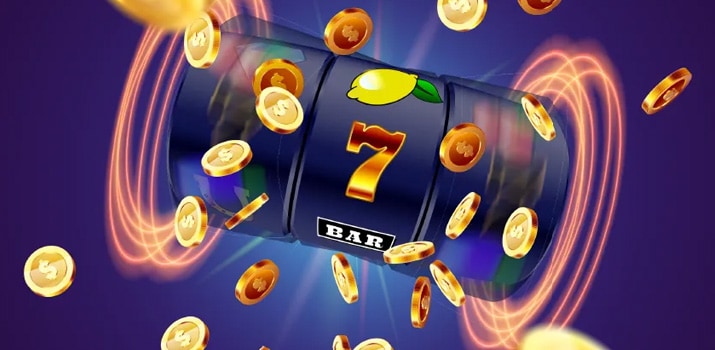 For those who are intrigued by the possibility of huge wins, high-potential slot machines with hefty multipliers might be the way to go. Let's examine some of these high-octane slots.
The Thrill of High Volatility Slots and Their Potential Payouts
There's something exhilarating about playing high volatility slots. The anticipation of hitting it big can be addictive. Some game providers specialize in creating high-volatility slots. For instance, Big Time Gaming and NoLimit City are known for this.
The allure lies in the potential for massive multipliers. These can significantly increase the payout, turning a small wager into a gargantuan win. However, it's important to remember that with high rewards come high risks. The chances of hitting a big multiplier are low, and one should play these slots with caution.
Top Slot Machines with the Highest Multipliers: A Closer Look
Certain slot machines are famous for having high potential in terms of multipliers. Some examples include Dead or Alive II by NetEnt and Lil' Devil by Big Time Gaming. These slots have the potential to multiply your bet over 100,000 times. This means that even a small bet can turn into a substantial sum of money.
However, as with any form of gambling, it's important to exercise moderation and play responsibly. It's easy to get swept up in the thrill of high multipliers and big wins, but it's essential to remember the risks involved and not to gamble more than you can afford to lose.
Bonus Tiime Conclusion
Navigating the exciting world of online casinos can be both thrilling and daunting. The allure of potentially amassing wealth through a mix of luck and strategy is enticing. However, as we have explored in this article, the role of luck is paramount, and the unpredictability of casino games means that consistent winning is not guaranteed.
Understanding the mechanics of games, such as RTP and slot volatility, can enhance the playing experience and inform decision-making, but should not be mistaken for a sure path to riches. High-potential slots can offer breathtaking rewards, but they come with significant risks. Ultimately, the key to a fulfilling and responsible gaming experience is moderation. It's important to set limits, play within your means, and view online casino gaming as a form of entertainment rather than a reliable source of income. Embrace the thrills, but always gamble responsibly.