In the bustling digital landscape of online gaming, chance has a peculiar way of favoring the bold. Yet, what happened to Martin transcends luck; it's a tale of ambition, grit, and an incredible journey from €50 to a staggering €13,333. Here's a close look at how a single bet changed Martin's life.
The Beginning: BonusTiime Tournament "The 100"
Martin's story began on a day like any other. With an enthusiasm for online tournaments, he stumbled upon the BonusTiime free tournament "The 100". A challenge for many, a mere hobby for Martin. Competing with seasoned players, he emerged victorious, winning €50. The prize was credited on Stake, a platform known for its gamblers' community.
"I knew there were thousands competing in 'The 100,' but something told me to give it a try," Martin reminisces. "When I saw that I had won, it was unbelievable."
A Gamble to Challenge Destiny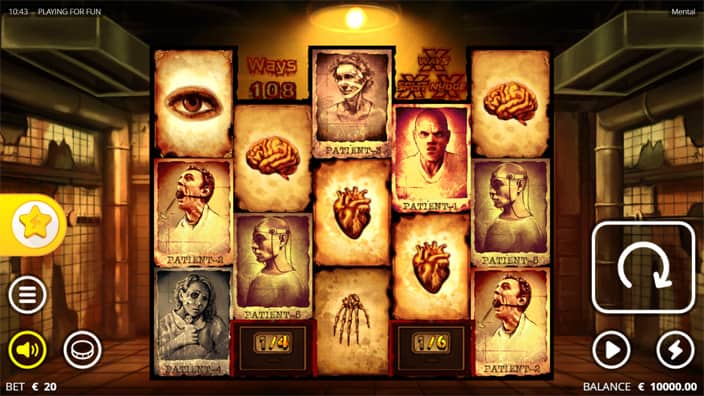 With €50 in hand, Martin's next decision was vital. Stake offered various opportunities, but one caught his eye: a bonus gamble on Mental from Nolimit City at €46.40 with a 10% chance of hitting the bounty bonus. The gamble's stake was just €0.20, yet the allure of success was tantalizing.
"I've never been much of a gambler, but that day, I was feeling adventurous," Martin confesses. "The risk was there, but I believed in it."
A Dream Realized: The Max Win of 66,666x
The air was thick with anticipation as Martin bought the bonus gamble. With odds stacked against him, he hit the bounty bonus, unlocking the chance for the max win. The multiplier kept rising on the Patients and the xSplit feature paracheived an incredible 66,666x.
"It was like a dream. I saw the numbers multiplying, and I couldn't believe my eyes," Martin says, still in awe of that moment. "It was like fate had chosen me for this win."
With the stake at €0.20, the max win translated to an astonishing €13,333.20. From a mere €50 won at a tournament, Martin's decision to take a chance had paid off in ways he'd never imagined.
Bonus Tiime Conclusion
Martin's story isn't just about winning money; it's a tale of taking chances and believing in oneself. From the BonusTiime tournament to the daring gamble at Stake, he demonstrated that fortune favors the bold.
For those looking to emulate Martin's success, understanding the digital gaming landscape and making informed decisions is vital. Platforms like Stake offer a plethora of opportunities, and knowing when to take a risk can make all the difference
As Martin puts it, "Life's about taking chances. Sometimes, you've got to risk it to win big. I did, and look where it got me."
His story continues to inspire players and non-players alike, serving as a beacon for those who dare to dream big. It's a beautiful reminder that sometimes, the most extraordinary successes stem from the most ordinary beginnings.