Which casino can I play Sweet Bonanza Candyland at?
You can play on Stake, Cresus and Arlequin, the 3 sites mentioned are also available on mobile and tablet versions as well. How to play on Sweet Bonanza Candyland?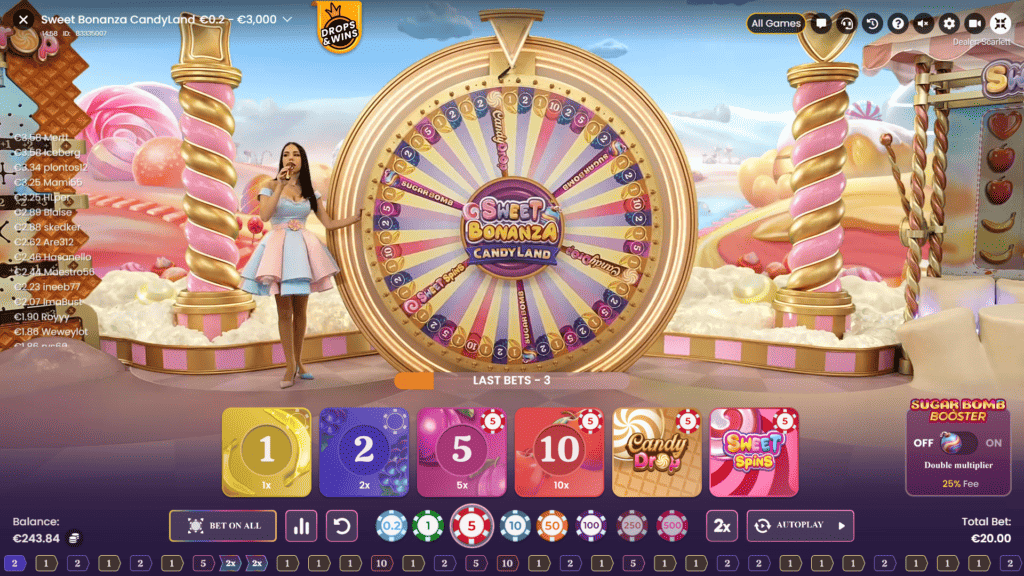 The Sweet Bonanza Candyland game is in the form of a wheel, revealing 54 boxes where we find: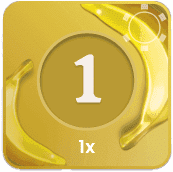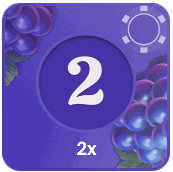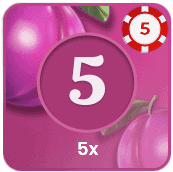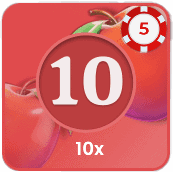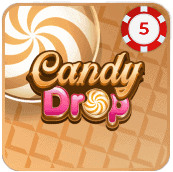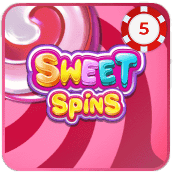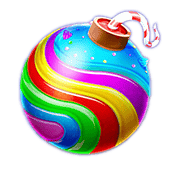 If the wheel lands on one of the 4 numbers, your bet is multiplied by that number.
Bonuses on Sweet Bonanza Candyland
Three bonuses are visible on the wheel.
Candy Drop is a game like pachinko (available on Crazy time) or otherwise called Plinko. After choosing one of the three balls, they are launched through a "waterfall" where they gather random multipliers.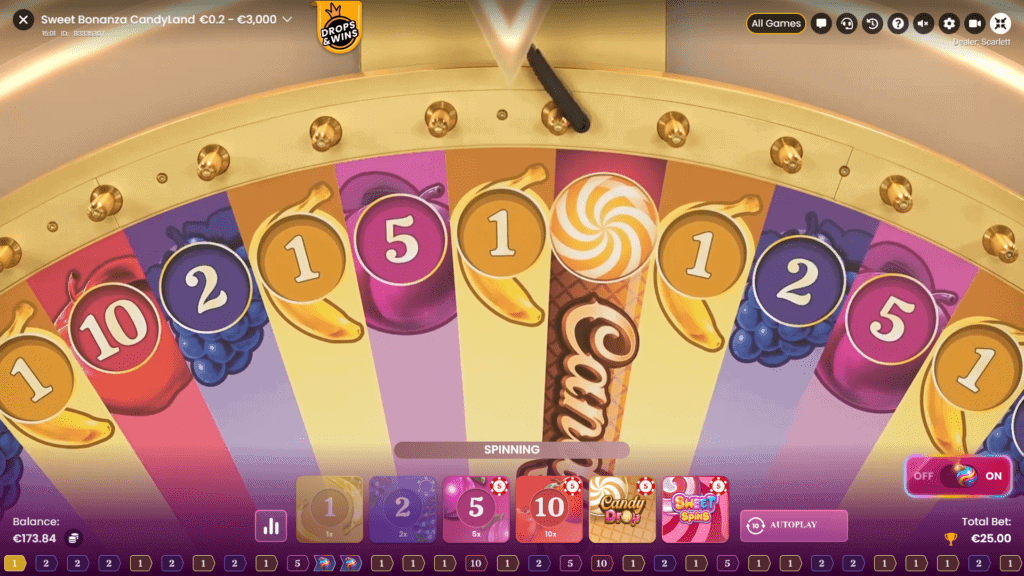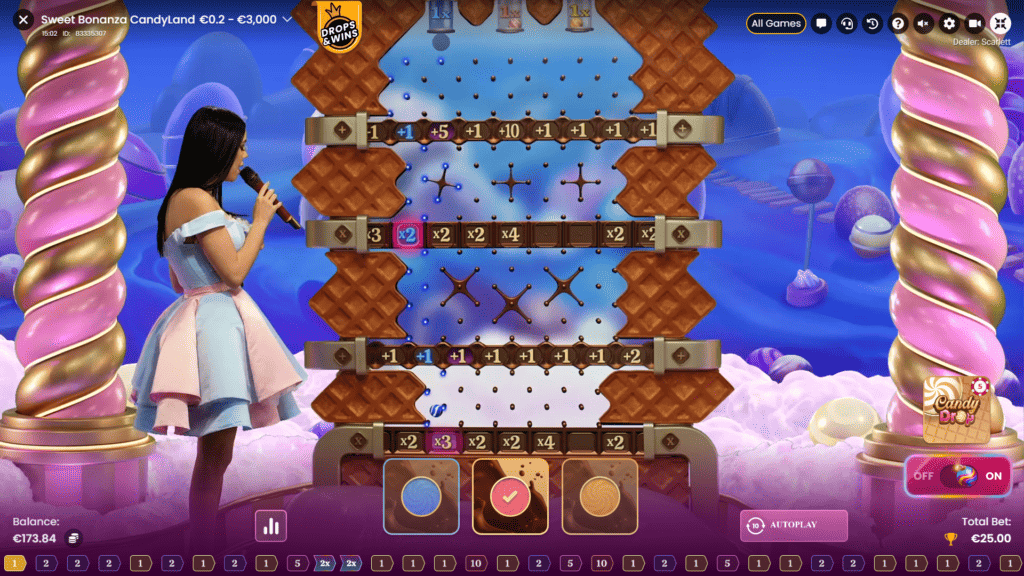 Sweet Spins is the perfect replica of the Sweet Bonanza machine. Indeed, if the wheel stops on this bonus, you will be offered 10 spins. During these, you collect multipliers which then determine your winnings.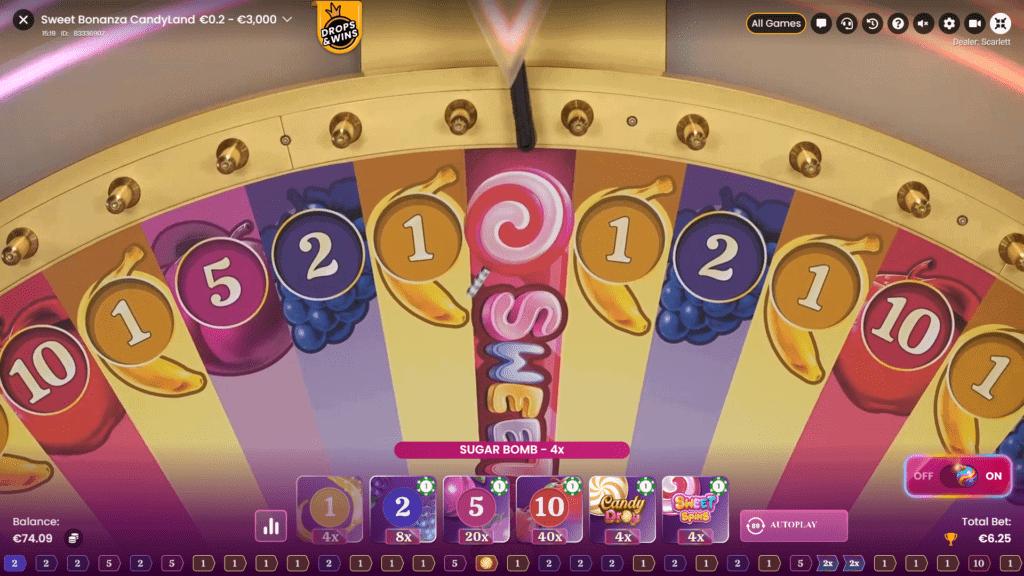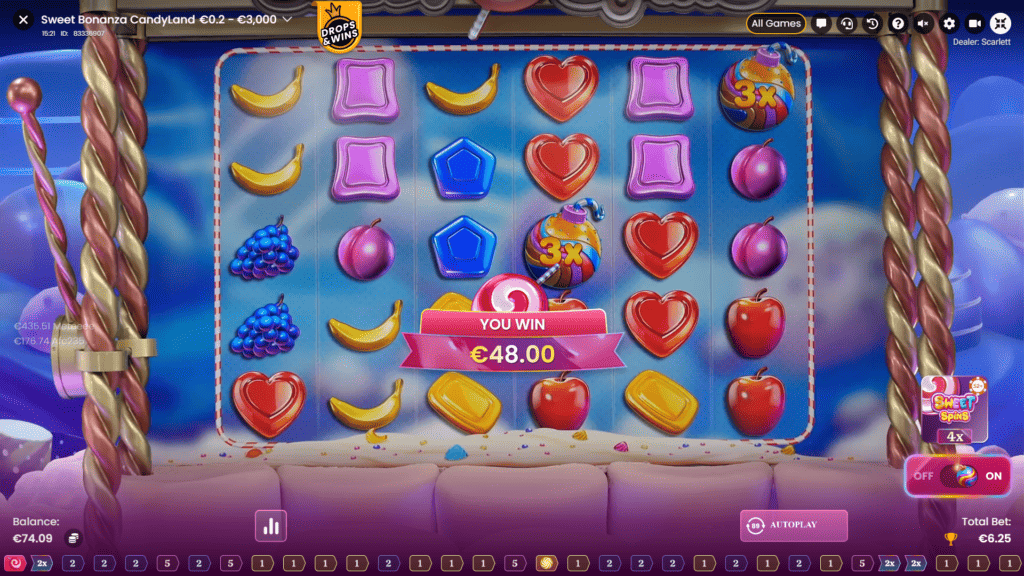 When the wheel land on Sugar Bomb, an extra turn is taken, and the boxes are multiplied by a random number between 2 and 10.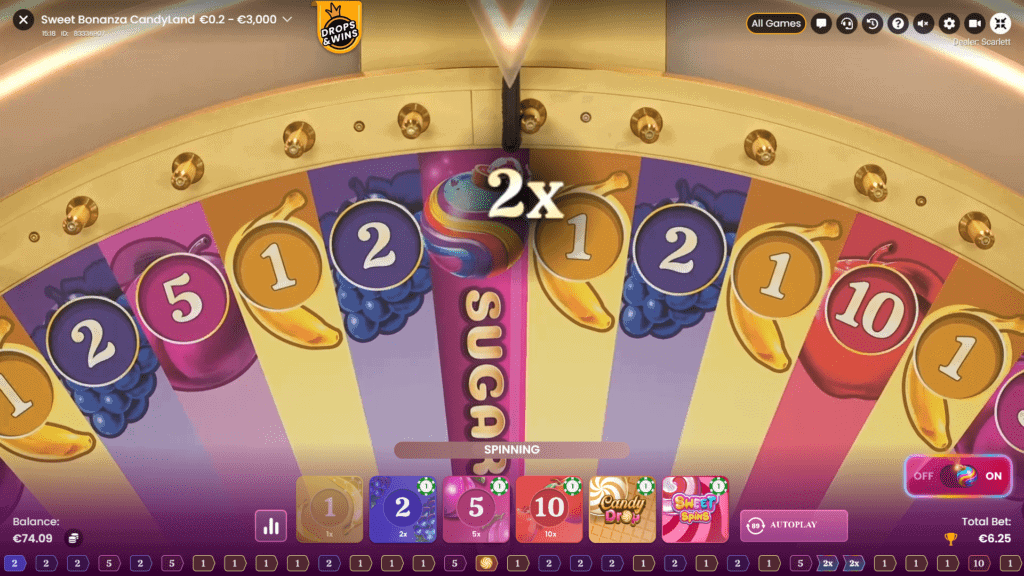 A Bomb booster can be applied before the round begins. It is equal to 25% of your total bet and allows you to double up the multipliers when the wheel lands on Sugar bomb.
Is Sweet Bonanza Candyland a live game?
The wheel is launched and animated live by a croupier, bonuses such as sweet spin and Candy drop are RNG (Random Number Generator) made beforehand.
Is this game accessible to all types of bankrolls?
Yes, Sweet Bonanza Candyland is accessible to everyone thanks to its minimum bet of 0.20 cents!
What is the maximum gain?
You can win up to 20,000 times your bet, for a maximum of €500,000!
What are the Sweet Bonanza Candyland strategies and tips?
As all casino games, Sweet Bonanza Candyland is based on luck, you cannot influence the result of the game. But you can optimize the way you play and bet with tips and strategies to play smarter.
We advise you to always bet on the two bonuses Candy Drop and Sweet Spins, those are the bonuses that generally pay off the most.
We also advise you to bet on 2x,5x and 10x to just pay back your initial bet, if you bet €20 in total you will have to split €10 on 2x, €4 on 5x and €2 on 10x so you can also bet €2.5 on Candy Drop and €2.5 on Sweet Spin.
Our opinion on Sweet Bonanza Candyland
Our opinion is quite positive about Sweet Bonanza from Pragmatic Play, the bonuses are fun and attractive and the Sugar Bomb function with a bonus is interesting. The atmosphere of the live is well done, the theme is fully respected, and the dress of the commentators is in line with the decor.
For us the Sweet Bonanza Candyland keeps all its promises and honors the slot: Sweet Bonanza.