Which casino can I play Football Studio at?
You can play Football Studio on Stake, Cresus and LuckyLuke, the 3 sites mentioned are also available on mobile and tablet versions as well.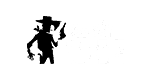 How to play Football Studio?
It is a simplified card game; the croupier distributes 2 cards on a game table which looks like a football field. So, there is a home side and an away side.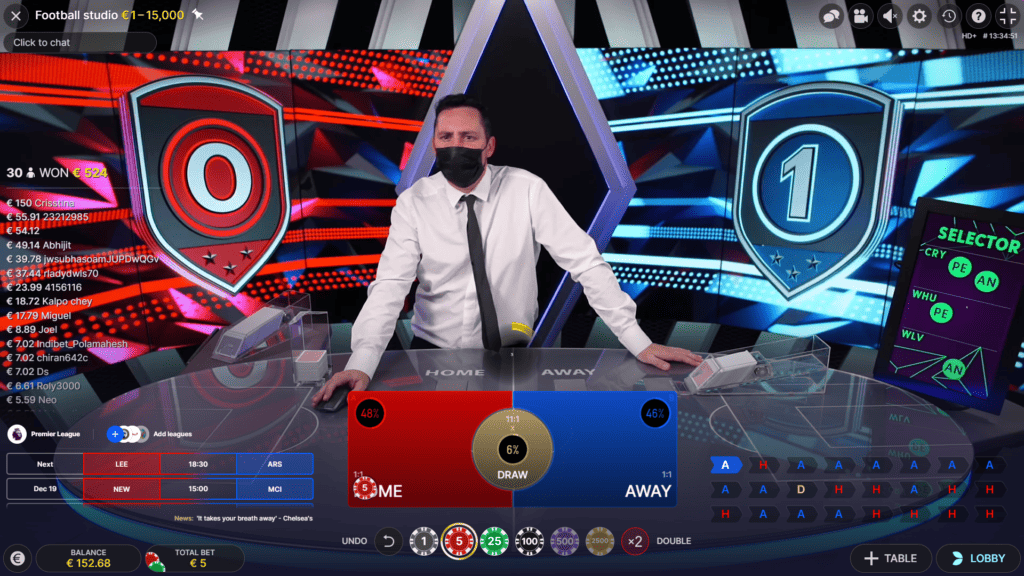 As soon as the card as be drawn, there are 3 possibilities: win, draw or lose. The idea is to bet on the side on which the highest card will be drawn, as the war card game. So, if the highest card is drawn on the home side, and you have bet on this side, you win 2x your bet.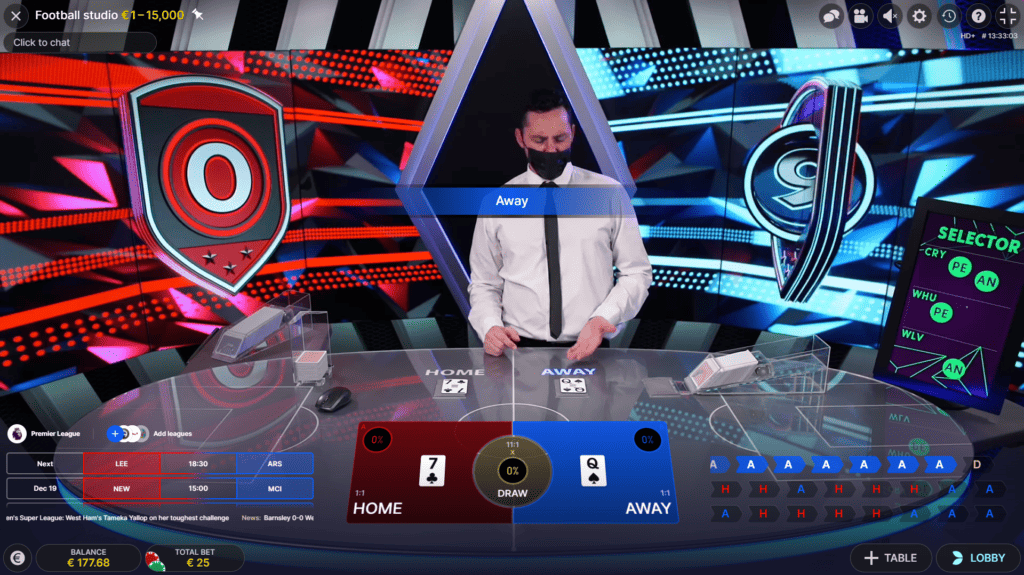 If the croupier deals the 2 same cards on the home and away side, you lose if you did not bet on draw.
What are the RTP's?
RTP is 96% if you bet on home or away sides, you gain 2x your bet if you win.
RTP is 89% if you bet on draw, you gain 11x times your bet if you win.
What are the strategies and tips at Football Studio?
As all casino games, Football Studio is based on luck, you cannot influence the result of the game. But you can optimize the way you play and bet with tips and strategies to play smarter.
If you see the home side winning 7 times in a row, the odds are greater that the away side will win the next hand, so if you end up on a long streak on the same side, you'd better go for betting on the other side.
General atmosphere of the game
You have direct access to the live chat on Football Studio. You will be able to discuss football with the croupier and other player! The game experience is interactive and public house look-a-like. If you love sports bet, this game is made for you!
If you want to bet on football matches for free don't hesitate to participate in our free sports betting tournaments!