Where you can play Dream Catcher?
You can play Dream Catcher on Stake, Cresus and LuckyLuke, the 3 sites mentioned are also available on mobile and tablet versions as well.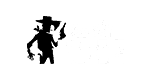 Presentation of the Dream Catcher's Wheel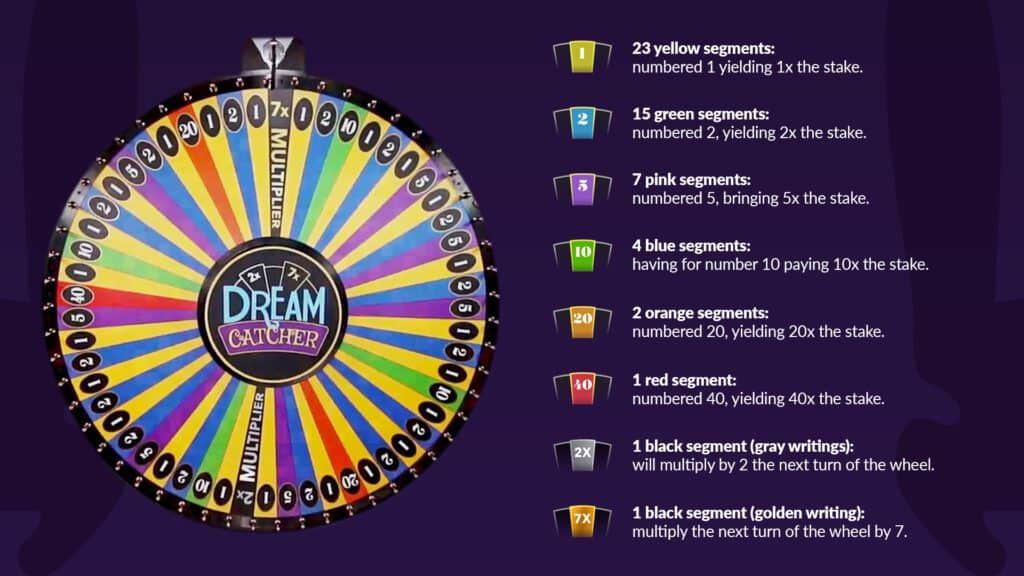 The wheel has a total of 54 segments, details of which are below:
23 yellow segments: numbered 1 yielding 1x the stake.
15 green segments: numbered 2, yielding 2x the stake.
7 pink segments: numbered 5, bringing 5x the stake.
2 orange segments: numbered 20, yielding 20x the stake.
1 red segment: numbered 40, yielding 40x the stake.
1 black segment (gray writings): Will multiply by 2 the next turn of the wheel.
1 black segment (golden writing): Multiply the next turn of the wheel by 7.
Progress of a game
1️⃣First step: You will have to bet as you see fit on one of the 6 boxes. The authorized bets range from €0.10 to €1,000.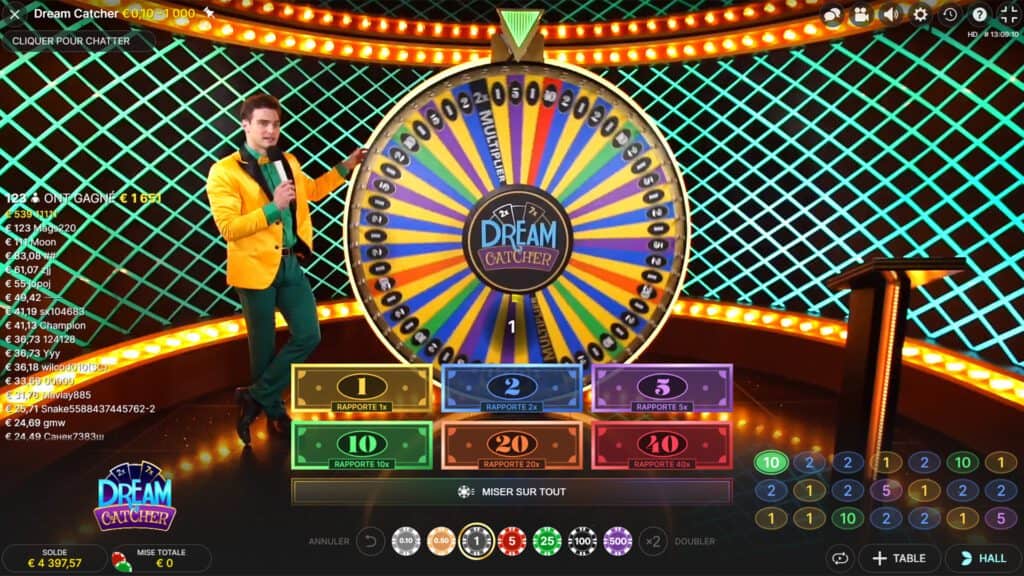 2️⃣ Last step: If the wheel stops on one of the following 6 boxes, 1, 2, 5, 10, 20, 40, you will win the amount associated with the multiplier. Obviously, for that, it will have been necessary to bet on this box beforehand. If the wheel stops on one of the "multiplier" boxes, the wheel will be turned again in order to give its multiplier to the next number dropped.